| From My Table |
From my Table
| March 1, 2022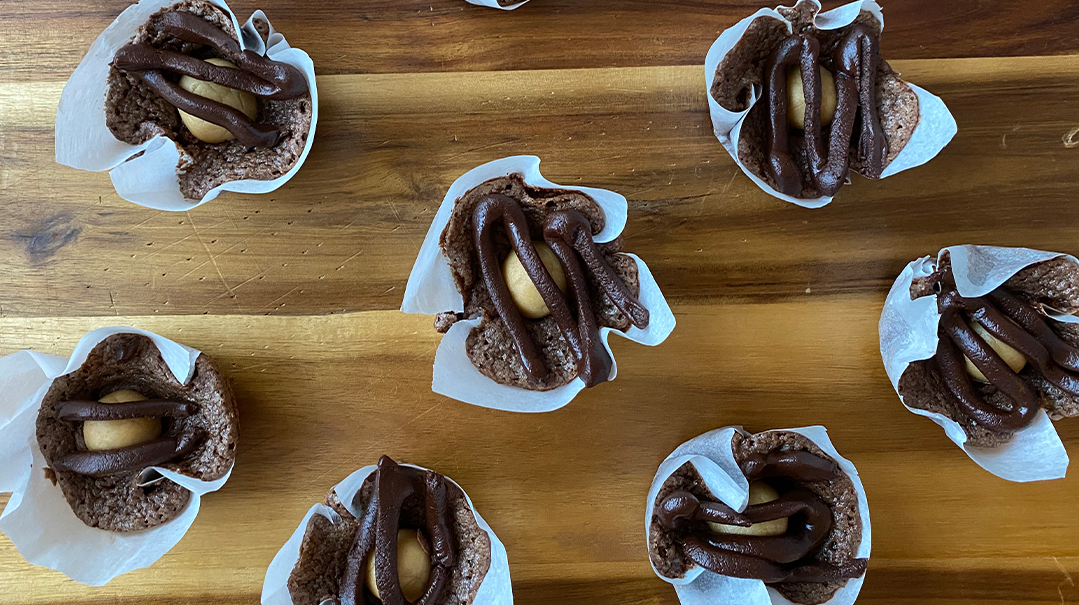 I was once in an elevator holding a pizza box in one hand and my five-year-old daughter's hand in the other.
An elderly man got in at one of the floors with his adult son. "Lucky kids," he said, winking at my 11-year-old son, "I wouldn't mind some pizza for lunch!" I have no idea how he knew, but then he added, "Hey, that pizza's not hot, is it?"
I answered, "As it so happens, no, it's not that hot, but that's okay, the kids will be fine." I guess I was feeling defensive?
"You know," he said, assuming a somber tone, "there's no al cheit you can say for serving your kids cold pizza."
"You're right," I said, playing along with his joke. "This is serious! Do you think my kids will be okay?"
"I'm not sure," he responded. "They may never forgive you for this!"
When I was growing up, my mother taught my siblings and me the invaluable skill of coping. It's an incredible skill to give to kids, because no, the pizza won't always be piping hot when it's served and yes, sometimes the foods on their plate will touch each other, sauce from the chicken mixing into the rice. But it's okay, they can cope.
Not every situation has an ideal outcome, or an ideal structure, especially on a day like Purim when we're juggling so many balls. But we can roll with it, whether it's staying a step ahead of the tantrum by feeding lunch so we avoid hangry kids, or teaching our kids that even if the options aren't their favorite, they'll be okay anyway.
Granted, Purim can be a challenging day for mothers who are just trying to keep on top of it all and not let too many balls drop, but our kids can thrive through this day, and there's no al cheit needed.
CHANIE NAYMAN
Food Editor, Family Table
Editor in Chief, Kosher.com
Peanut Butter Brownies
I discovered that these actually have a name — Buckeye Brownies. It's basically peanut butter balls dunked into brownies with a ganache on top. They're delicious, easy, and presentable. (Great for a last-minute mishloach manos!) You can make them in a 9x13 if you'd like to.
Brownies
brownie recipe of your choice or 1 box Duncan Hines brownies (you're welcome)
Peanut Butter Balls
1 cup confectioners' sugar
½ cup peanut butter
2 Tbsp margarine, softened
Ganache
6 oz (170 g) chocolate
2 Tbsp margarine
Combine peanut butter ball ingredients and roll into 1-inch (2.5-cm) balls. Place in fridge until the brownies are baked.
Bake the brownie batter in the pan of your choice (we used muffin tins). If using muffin tins, only fill each cup about one small ice-cream-scoop's worth.
As soon as the brownies are baked, immediately place a peanut butter ball into the center of each one. Let cool.
Combine ganache ingredients in the microwave for 30 seconds or melt over a double boiler. Drizzle over the brownies. For a looser ganache, add 1 Tbsp whipping cream.
(Originally featured in Family Table, Issue 783)
Oops! We could not locate your form.
>