| From My Table |
From my Table
| October 5, 2021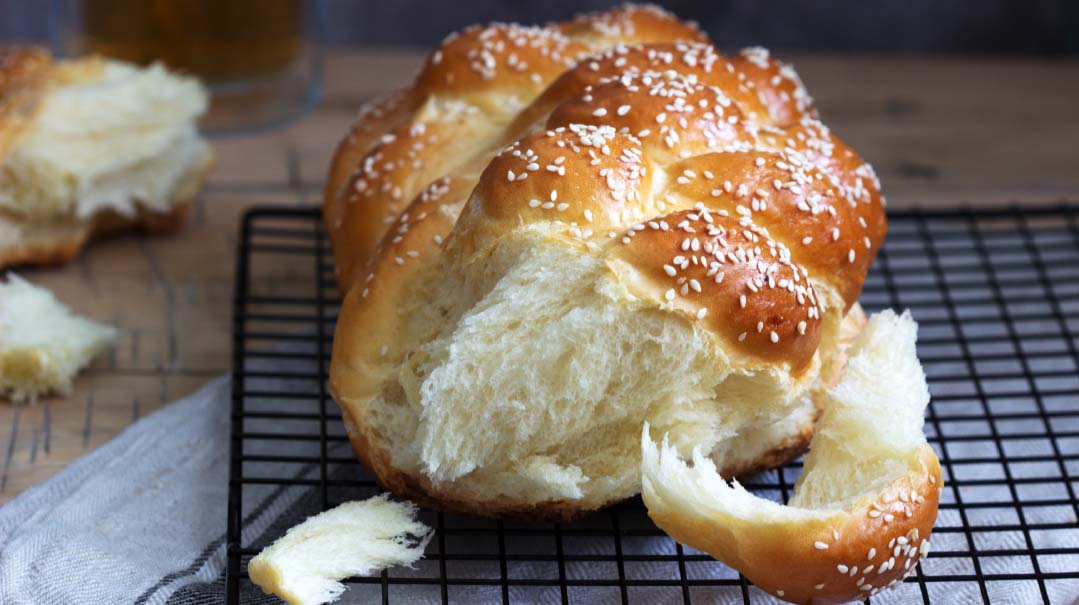 I started replacing half the oil in my challah recipe with melted margarine. It gives the challah a delicious richness and fluffiness.
There's one thing I try to get to the store for before it runs out, and that's lettuce. On Erev Rosh Hashanah, however, I was standing in front of the grocery section where the lettuce is kept, staring at empty shelves.
Someone I knew came by, looked at the empty shelves for a minute, then turned to me and said, "Life is all about everything balancing out. Either you have time and energy, or you have money. When you have no money to buy pre-checked lettuce, you need time and energy to wash and check your own lettuce. When you have no time or energy to wash lettuce, you need to have money to buy the more expensive lettuce. When one thing is lacking, the other thing needs to step up."
Then she turned and walked away, leaving me thinking — silently thanking her for this interesting nugget.
But I want to add a fourth aspect to it: creativity. When you don't have any of the above, you need to have the creativity to make a beautiful Yom Tov meal without lettuce.
There are days when the routine goes a little haywire and I don't have any of the above three necessities, but I can always access creativity. On those days, supper might not happen exactly the way my expectation meter envisioned it, but if I don't get bent out of shape, the people will still be fed.
This week, Miriam shares with us four creative all-in-one supper recipes that
aren't too much of a strain on time, energy, or money, and will satisfy all palates. I'm sure you'll be saving — and serving — these great menu ideas.
CHANIE NAYMAN
Food Editor, Family Table
Editor in Chief, Kosher.com
Fastest Cookies You'll Ever Make
Line graham cracker squares on a baking sheet, leaving plenty of room between each one. Then cut standard-size marshmallows in half (I use a kitchen shears for this) and place a half on top of each graham cracker square. Top with a ball of cookie dough, and bake according to the directions on the cookie dough package.
BTW
As the global vegan community grows, there are more and more pareve options out there for many things, including frozen cookie dough! Keep your eyes open for these options in standard supermarkets.
How to Use Your Noodle
When making your kids pasta for school lunches (or any time you plan on serving pasta cold), keep these two tips in mind:
Make sure to overcook it a bit. When it's room temperature or even cold, you really don't get the al dente effect you're going for when you're cooking pasta to serve hot in a sauce.
Rinse it! If you're thinking, Wait, but I always rinse pasta, we need to talk. Pasta should not be rinsed unless you're using it for a cold or room temperature purpose. The extra starch on the pasta is a good thing!
(Originally featured in Family Table, Issue 762)
Oops! We could not locate your form.
>