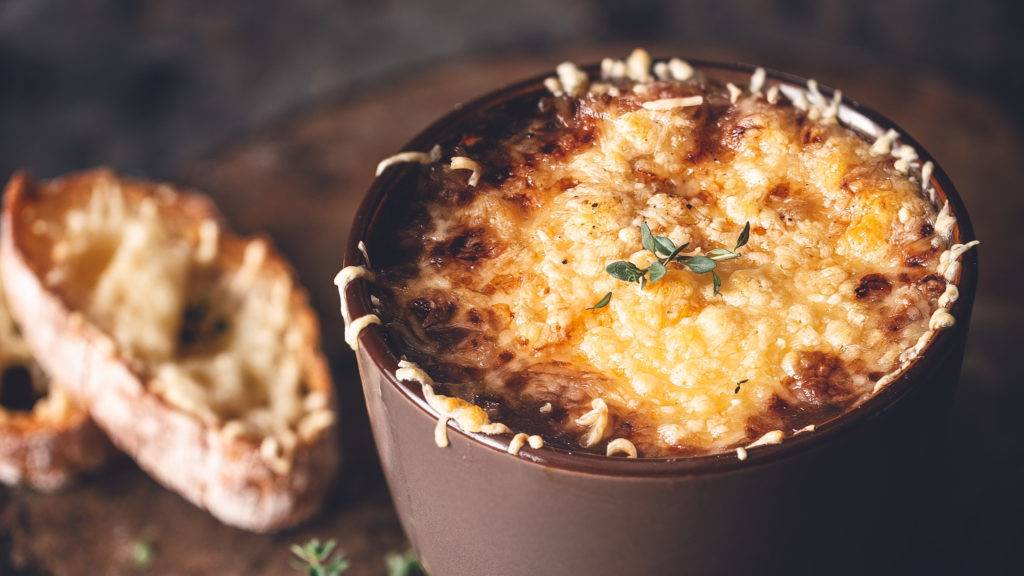 To underline the definition of comfort food, I considered writing about someone I know who's going through a difficult challenge and was recently telling me about her pasta-making method. It's a step-by-step process starting with salting the water and ending with carefully grating fresh Parmesan cheese on top. I could totally imagine the scene of delicious small comfort on cold nights with no company.
Later, I was thinking about this pasta-making description in the context of this week's recipe set, and I wondered, is the pasta in this person's life the story of comfort food? Or is comfort food the hot cocoa we make for the child who comes home from school in need of a little pick-me-up? Is it as its name suggests, there to comfort and console us, or is it there to energize us? Can it be both?
Any way you look at it, something warm, very familiar, and with strong flavors (either sweet or savory) has a way of sending the message "You deserve this." Whatever happened a minute ago, or will continue to be the reality the minute the meal is gone, is irrelevant at the time of that comfort. While you're eating, you're solely in the present, and there's something so soothing about that.
This week, we welcome back Bassie Parnes to take the concept a step further. She gourmet-ifies familiar comfort foods in a way that just makes you want to make everything — for yourself and for others. Extra points added for the fact that these recipes are completely accessible to cooks of all types.
CHANIE NAYMAN
Food Editor, Family Table
Editor in Chief, Kosher.com
I was out of white wine, which I usually use for making onion soup, so
I used beer instead (think Michal Frischman's Beef and Beer Soup).
The results were amazing. Sooo… go and make onion soup with beer!
Mac-and-Cheese Tip
I like to add a pinch of potato starch or cornstarch to my macaroni and cheese instead of flour. I find that it doesn't give you the grittiness that
flour sometimes does.
Handy Kitchen Tool
My mother recently bought me a handy tool — a Tork paper towel dispenser — especially helpful for kids, and avoids germy hand towels!
(Originally featured in Family Table, Issue 724)