| From My Table |
From My Table
| October 28, 2020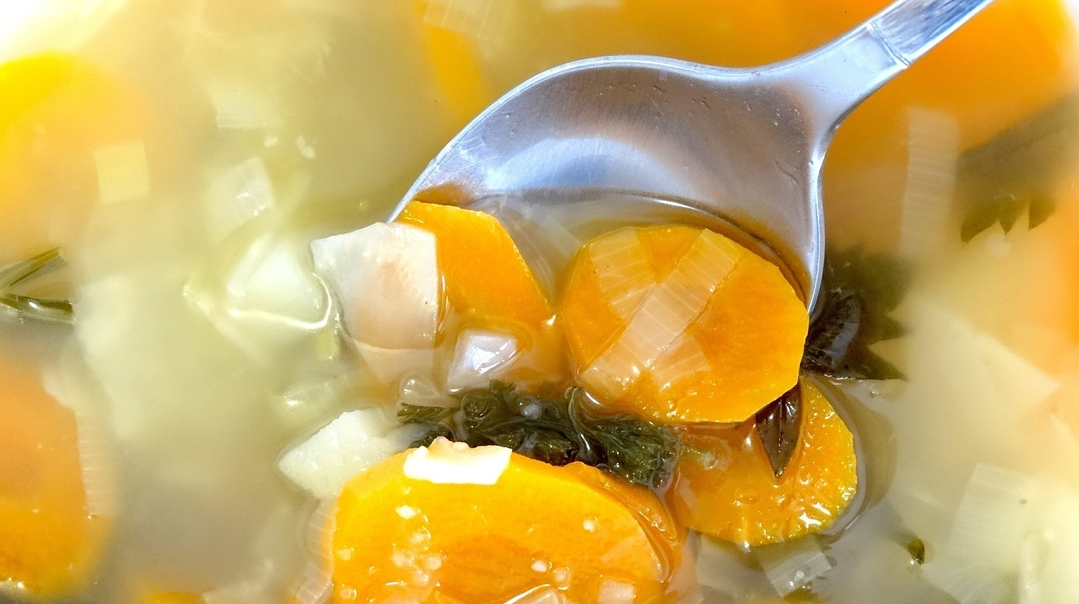 Adding acid to a soup that contains bones (like your standard chicken soup) helps the bones release more collagen — a necessary body protein that helps keep skin supple and joints smooth.
Here at FT we often tout how simple soup making is, but I want to take a minute to give the process a little more credit.
Yes, soup is common enough in most homes, but I say we shouldn't take it for granted. Hear me out; the warmth, the scents, and the soft rolling boil of a simmering soup is a simple luxury. Simple, because the ingredients are standard. Luxury, because doing it right takes time. The prep usually calls for a lot of chopped veggies that are then sautéed, and then you can't reeeally leave the kitchen till it's done, save for the ultimate set-it-and-forget-it chicken soup.
When it's done, though, it's a masterpiece, and your gift to the people you share it with. And hopefully, you had the foresight to treat yourself and make enough to freeze for another day. You'll count on that liquid gold; it's a gift that keeps on giving.
This mini-luxury isn't completely unappreciated by us as a whole. Think of the memorable and, frankly, iconic soups featured in the restaurants we grew up with: the French onion from Garden of Eat-in, the hot-and-sour from Chosen. And if those are not your memories, I'm sure you have your own iterations from local eateries where you grew up.
I hardly think it's a coincidence that the humble soup has become many a restaurant's icon. It's almost irresistible in flavor, affordable enough that everyone can indulge, and memorable because it hits the spot in a comforting way that no other dish can do.

Yes, making soup might take some effort, but the soups you'll make from this week's set are worth it. Thanks to Rivky Kleiman, they'll become the icons of your own home.
Chanie Nayman
Food Editor, Family Table
Rare Rainbows
The reason why a piece of sliced meat has iridescent rainbow colors is because of a phenomenon called di­ffraction grating. It has nothing to do with the freshness of the meat or the way it was cooked. It's a natural occurrence that sometimes happens when meat is cut at a sharp angle against the grain, causing the light to hit it in a funny way.
My New Favorite Chicken
I'm really bad at following the rule "When you cook for someone else, follow a recipe you know," and I made up a chicken recipe this week just in time to send it to a new mother. It actually came out great! Here goes:
Start with 8 CHICKEN THIGHS. Smear with 4–5 MINCED GARLIC CLOVES. Drizzle with the JUICE OF 1 LEMON. Add 1⁄4 CUP DRY RED WINE and a drizzle of OLIVE OIL. Rub in 1 FROZEN BASIL CUBE and 2 FROZEN PARSLEY CUBES. Sprinkle with 1 TSP KOSHER SALT and a GENEROUS AMOUNT of CRACKED BLACK PEPPER. Add 1⁄4 CUP PACKED BROWN SUGAR and top with SLICED SHALLOTS (or onions, if that's what you have).
Bake uncovered at 375–400°F (depending on your oven) for 11⁄2 hours.
(Originally featured in Family Table, Issue 715)
Oops! We could not locate your form.
>