| From My Table |
From My Table
| September 2, 2020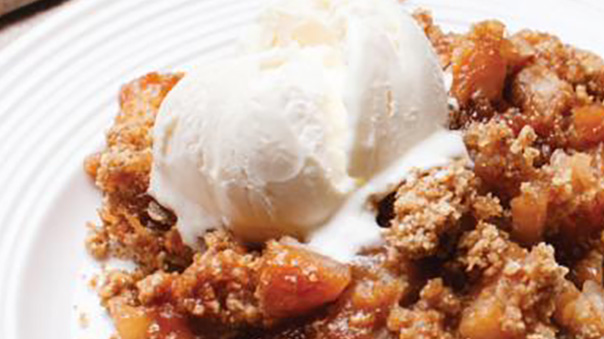 Everyone knows someone like this — the woman who entertains effortlessly, never looks like she's breaking a sweat, and is always serving the perfect thing for the perfect moment without an unattended detail.
This woman, of course, is also the queen of tablescapes. Not the kind with fancy flower runners, but in my mind's eye I see her pulling together her style like this: she walks into her backyard with a phone wedged against her shoulder deep in a purposeful conversation, cuts flowers off a bush, and trims them to fit low vases that will run the length of her table. It almost looks like a perfectly casual afterthought.
At her meals, there's never too much variety, but the components are thoughtful and spot on. I think it takes a certain confidence not to serve a lot, to serve simply and even repetitively. If you know people like it, why not just make it? There's no need to try something new.
But it's more than that. When you repeat foods that go over well, and that the people you're cooking for clearly enjoy, that's the making of a trademark dish. Eventually you won't be able to go into Yom Tov without it, and maybe you've even become famous for it. And you're just doing what you do best.
Miriam Pascal's recipes are the stuff trademark dishes are made of. The constant feedback we get on her sets is that these recipes go over really well and all around. So pick one, ensure that it's a winner with your folks, and then keep making it, or just double and triple it till you know the recipe by heart! But pull it out with confidence each time; everyone will be happy to see it.
Chanie Nayman
Food Editor, Family Table

Handy Crumbs Recipe
My all-purpose crumbs recipe: 11⁄2 cups flour + 2⁄3 cup sugar + 2⁄3 cup brown sugar + 1 tsp cinnamon + 3⁄4 cup oil. I love adding a handful of old-fashioned oats when I'm using it on a crisp.
Baking Gemach

I wish I had more hours in my day to pull off this idea, but since I don't, I'll share it here. Here's my suggestion. Do you (or your daughter) love to bake as an activity, but don't necessarily need the baked goods in the house? Find someone who would be happy to have her freezer stocked! Ask her to bring over a recipe and all the ingredients, and you might just have the best barter deal that ever existed.
(Originally featured in Family Table, Issue 708)
Oops! We could not locate your form.
>