| From My Table |
From My Table
| July 29, 2020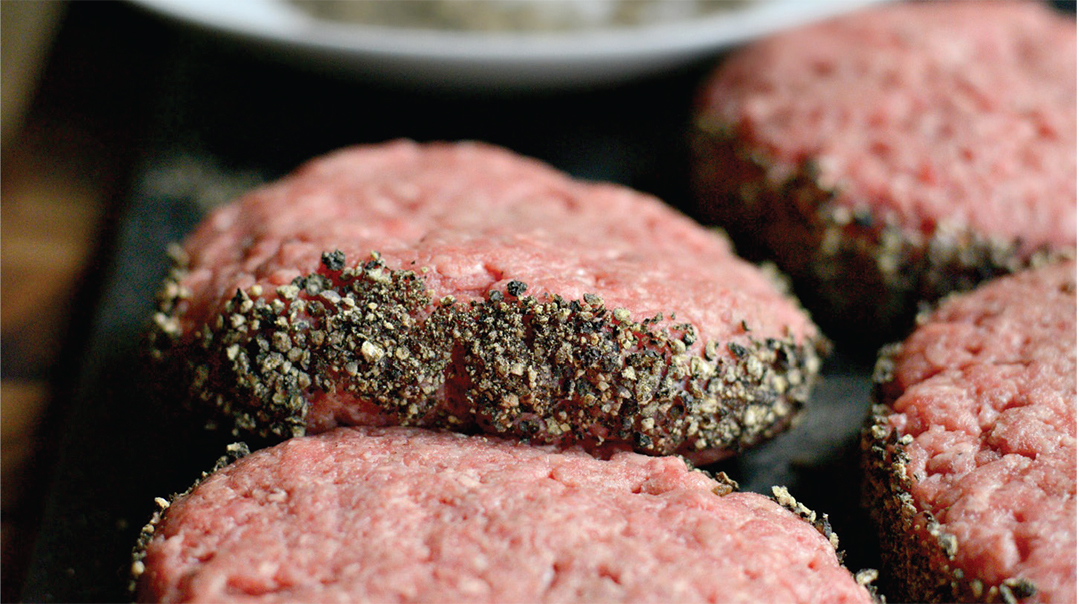 Roll the outside of your steak or hamburger in cracked peppercorns or a coffee rub for something really amazing!
W
ay back in the beginning of our quarantine, I spoke to Danielle about how to approach this week's cookbook feature. It was interesting, because I had noticed that something had switched in our approach to food during those homebound weeks that aligned with Danielle's values. For better or for worse, we were surrounded by those who deserve most of our attention. We no longer had Shabbos guests, and no one to show off our best dishes to. And many of us learned that we do indeed get dressed, so to speak, for other people. Since its delay due to COVID-19, thousands
of people have been counting down the days to the release of Danielle's long-awaited cookbook, Peas Love & Carrots, which is finally happening this week! Their excitement is in place; this book is unique. The visuals are wow. The ingredients Danielle uses are high quality, and each recipe stages techniques and skills to not just feed you, but also teach you. And I'm sure that, as I did, you'll connect deeply with her head-notes and comments throughout the book, and even laugh a bunch. Most important, the recipes are ones that will become a part of your personal story as a home cook.
There's an untold story that's expressed throughout the pages of this book. Danielle cooks for her family the way many of us would cook for a special guest, and that's because in her home, her children are the special guests. Children are people, just little people, and that means they need to be treated with the respect of not just any people, but the most special people in your orbit. I know you will all take advantage of this timeless book, and the recipes will become part of your regular rotations for years to come.
Chanie Nayman
Food Editor, Family Table

Times and Temps for Everything
Foolproof times for a perfect indoor hot dog (you know, for a seriously rainy day, or for the day that you ran out of propane): Place the franks on a baking sheet directly under your broiler. Turn the broiler to the highest setting and turn on your timer for four minutes. When the timer beeps, flip the franks and let them sit under the broiler for two more minutes, ON THE TIMER!
These come out perfect in my oven every time, but figure out times and temps on your oven for foods you want to broil so you can avoid burning things unnecessarily.
Fiber-Healthy Pasta
My absolute favorite healthier pasta is made by a fabulous frum-owned company called Fiber Gourmet. They
sent me some products a few years ago to taste, and I've been hooked ever since. My favorite part is that it tastes like regular pasta, but it has tons of fiber, and it's low on net carbs. They now have challah and challah rolls on the market and they are fantastic as well.
(Originally featured in Family Table, Issue 703)
Oops! We could not locate your form.
>