| Text Messages |
Friend at Court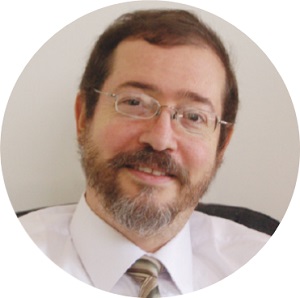 | August 12, 2020
"A set of precedents that could nurture some long-term peace"
In a symposium last week on the Supreme Court's religion cases, Professor Mark Rienzi of the Catholic University of America Columbus School of Law advanced the view that although in the Supreme Court term just ended its nine justices were often deeply divided over important questions, "there was one area of the law in which the justices seemed to be weaving together a set of precedents that could nurture some long-term peace" — that of religious liberty.
As president of the Becket fund for religious liberty, America's leading legal advocacy group for the rights of religious individuals and institutions, Rienzi is well positioned to make that assessment. Indeed, Becket represented parties or amici in many of the religion cases heard by the Supreme Court during the last term, and Professor Rienzi was the winning counsel in two of those cases decided on the same day, July 8, both with 7–2 majorities.
The court's most recent religion-related decisions ranged across a wide variety of subjects, from teachers at religious schools to religious exemptions from federal mandates and state constitutional provisions rooted in anti-Catholic bigotry. But, Rienzi writes, they all "harmonized around the principle that, despite all our honest and deep-seated disagreements about important questions, robust protection for religious dissenters is essential to our living together in a pluralistic society." Even more importantly, Professor Rienzi stressed, "the court's move toward anchoring a pluralistic approach within the law of religious liberty is part of a long-term trend…. [and it] looks set to extend the trend next term…."
In the Bostock case for example , in which the court interpreted Title VII of the 1964 Civil Rights Act to prohibit employment discrimination on the basis of gender orientation, the court made sure to address concerns about religious liberty, emphasizing that the Constitution's free exercise clause "lies at the heart of our pluralistic society" and that the justices were "deeply concerned with preserving the promise of the free exercise of religion." It also took note of protections provided by Title VII's "express statutory exemption for religious organizations," and the Religious Freedom Restoration Act, which "operates as a kind of super statute, displacing the normal operation of other federal laws."
"The heavy focus on religious liberty in a case that did not present the question," Rienzi writes, "strongly suggests that the six-justice Bostock majority understands that the Constitution and federal law provide strong protections for the rights of religious entities to act in accordance with their beliefs."
Similarly, in Our Lady of Guadalupe School v. Morrissey-Berru, a 7–2 majority ruled that federal nondiscrimination laws cannot limit the freedom of religious groups to choose those who will teach religious subjects, even if the school does not give an overtly religious reason for its hiring decisions. This "ministerial exception" holds true, said the court, even if the teacher lacks a clearly religious title or training, because what matters "is what an employee does."

Even the two dissenting justices in that case reaffirmed their votes in the 2012 Hosanna-Tabor case in which the court held unanimously in favor of a "ministerial exception" for a Lutheran teacher from federal employment discrimination statutes. They acknowledged that exception as "extraordinarily potent," and disagreed based only on a "context-specific" analysis. "Thus," says Rienzi, "the opinions in Our Lady show all nine justices recognizing the importance of allowing religious groups to make employment decisions in accordance with their beliefs, even when those decisions implicate weighty societal interests like nondiscrimination. This constitutional holding mirrors the broad agreement suggested in Bostock's discussion of religious autonomy in the context of Title VII."
According to Professor Rienzi, what these and other decisions from the recent term show
is a court systematically building precedent on the foundational idea that religious freedom can help people in a diverse, pluralistic society live together in peace — even amid deep disagreements over fundamental issues. Properly understood, religious liberty protections can help society avoid zero-sum disputes in which one side of a polarized debate must win a complete victory, while the other must be completely vanquished or excluded.
Although the justices do not always agree on each application of these principles to particular factual scenarios, they do seem largely in agreement on the principles themselves, which is good for both the court and the country.
He concludes by noting that the court already has several significant religious liberty cases on its docket for next term, which will "provide an opportunity for the court to continue its project of enforcing both constitutional and statutory protections designed to allow for a pluralistic society in which people with varied beliefs can coexist in peace." The most consequential of these will be Fulton v. City of Philadelphia, which involves the Catholic Social Services, a pioneering foster care agency that Philadelphia city officials sought to exclude from continuing to work with the city.
The court has granted certiorari to consider not only whether the city's actions violate the First Amendment, but possibly also to revisit its 1990 decision in Employment Division v. Smith, which some justices have criticized as having "drastically cut back on" free exercise protections. Rienzi is optimistic about the outcome the court will reach next year in Fulton, writing that it
would be far more consistent with the court's recent decisions to hold that the free exercise clause ensures space for people to have different beliefs about important issues like… marriage without being punished by the government. Doing so would continue the court's long-term trend of protecting the freedom to differ….
By next summer, we may well be looking back in appreciation on these two terms as a time in which broad majorities of the court made clear that — despite the storms raging across the political landscape… — a robust understanding of religious liberty can be an essential peacemaking mechanism, one that offers the prospect of de-escalating the culture wars and truly preserving "a society in which people of all beliefs can live together harmoniously.
Another respondent in the same symposium, Notre Dame law professor Richard Garnett, a preeminent practitioner in the religious freedom bar, concurred with Rienzi's positive assessment of the state of religious liberty jurisprudence, writing that
an important part of the Roberts court story… is that it has both continued and facilitated developments-for-the-better in law-and-religion…. moved the law of religious freedom and church-state relations toward coherence and clarity, and better aligned it with American history, tradition and practice….
The Roberts court has several times affirmed, sometimes unanimously, that religious exercise may, and should, be legislatively accommodated and may be treated as "special" by governments in keeping with the particular solicitude shown for it in the First Amendment's text and throughout American history.
For all the media attention and the hyperventilating of hyper-partisans on both sides over some celebrated religious freedom cases (free of all vested electoral interests, of course), making it seem as if the issue of religious liberty will be our society's undoing, at least some of the country's leading defenders of religious citizens' rights see things quite differently. For them, it is precisely this issue that the Supreme Court has been using as "an essential peacemaking mechanism, one that offers the prospect of de-escalating the culture wars…."
Originally featured in Mishpacha, Issue 823. Eytan Kobre may be contacted directly at kobre@mishpacha.com
Oops! We could not locate your form.
>