| Kitchen Encounters |
Freezers Full of Love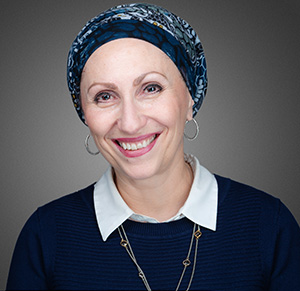 | September 23, 2020
We aren't asking anyone to make roast duck. We ask for easy, yummy, weekday and Yom Tov standards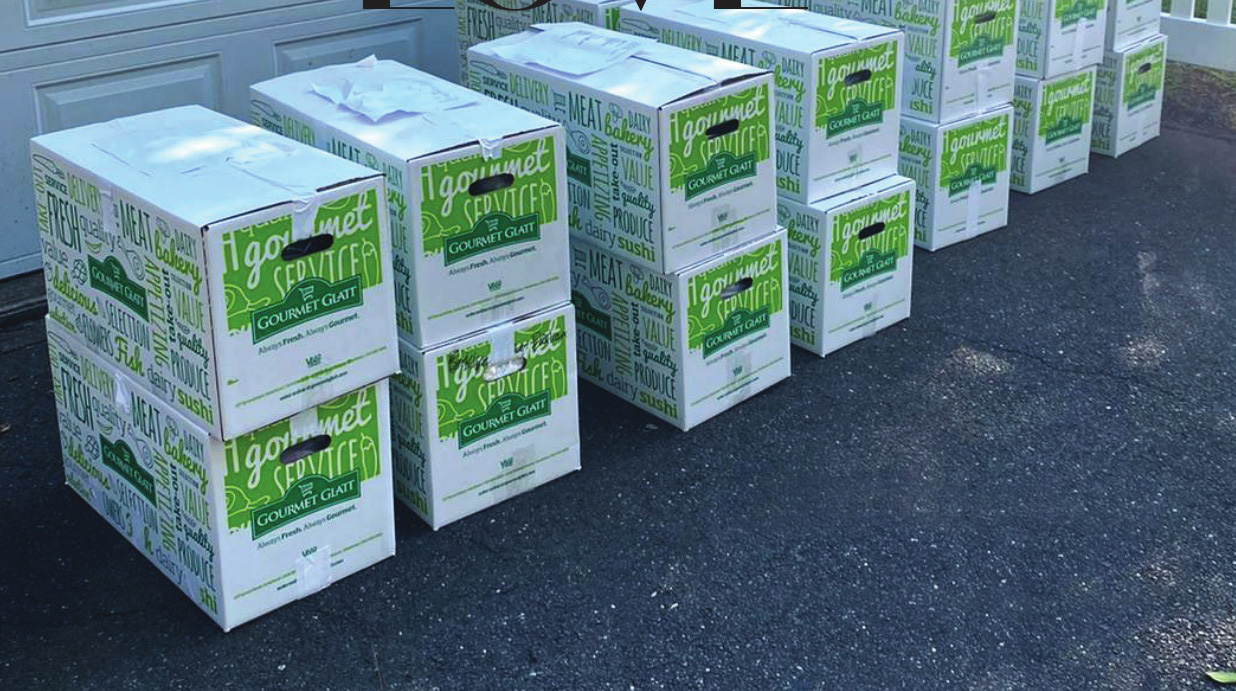 Imagine this fictional but all-too-possible scenario: Five-year-old Mordy S. was born with a genetic issue that leaves him prone to high fevers and breathing problems that require hospitalization. His attacks are hard to predict, and so are the seriousness and length of his hospital stays. When Mordy has to be rushed to the hospital, his parents call their 14-year-old neighbor Frummie to come stay with their other three children until they can get a family member or Chai Lifeline Big Brother or Sister to cover for them.
Depending on the situation, Mommy and Tatty stay overnight at the hospital, or maybe come home in the evening exhausted. How are any of them supposed to eat supper?
Okay, peanut butter sandwiches or cereal and milk can do in a pinch, and sometimes everyone's too exhausted to care, but when the situation drags on for days… Well, sandwiches and frozen pizza get old pretty fast.
"Food is more than just dinner!" says Rabbi Mordechai Gobioff, MSW, the National Director of Client Services for Chai Lifeline. "It's the key to a relaxed, normal family atmosphere when things are stressful. Providing a hot dinner for a family allows a mother to be there for her children, instead of worrying about getting supper on the table for them."
So how do we get hot dinners to families like Mordy's? About 11 years ago, Leah Danziger, a Chai Lifeline volunteer, came up with the idea of stocking frozen meals for families who need emergency or ongoing help with meals when their child has an illness. Stock-A-Freezer programs were organized in Brooklyn, the Five Towns, and Monsey. Today, every region serviced by Chai Lifeline has some sort of Stock-A-Freezer program. Chai Lifeline social workers, who deal directly with the families, let the freezer organizers know when someone needs a delivery.
Partners in Frozen Meals
Shana Beren, an interior designer in Lawrence, got involved with Stock-A-Freezer about six years ago. She was no stranger to Chai Lifeline. Her parents are very active in Ohr Meir, a Chai Lifeline program that sponsors trips to Disney World for sick children. (The Meir of Ohr Meir, a"h, was the son of her mother's best friend.) By age 16 Shana was working at Camp Simcha as a mother's helper, and later as a counselor.
She's now married and the mother of three little girls, but she didn't lose her connection to Chai Lifeline. When the organization began reaching out to former staff to encourage them to get involved, Shana was asked if she knew people who would be able to cook food for Rosh Hashanah. "I told them my apartment could be the drop-off point," Shana relates. "I could get a small freezer and stock it."
At the time, there was already a freezer operation in place in Brooklyn, in which mass texts would be sent out to solicit cooks. "I didn't think I could handle that kind of volume," Shana says. "So we just started with a WhatsApp group."
After the Yamim Tovim, she began in earnest. Caseworkers in Shana's area would send a message: "We need supper for a family of five," or "Dairy dinner needed for family of eight." Volunteers, sometimes including Shana's husband, would deliver the food.
For five years, Shana ran the program out of her apartment, a challenging task as the program grew. "I would often spend two or three hours labeling and organizing food to fit it all into the freezer!" she says. Sometimes she'd get students from SKA, a local girls' school, to come help.
Fortunately, Shana has a talent for organizing, both homes and fridges (her decorating clients often ask if she can help them organize as well as decorate their home!). A year ago, she and her family moved from their apartment into a house with a garage. Now there's not just one but three freezers in their garage, packed with food for families in need.
The burden was lightened yet further when Hashem sent her partners. In the beginning, Adina Chafetz brought her tech skills to the endeavor, setting up the WhatsApp group and the Excel spreadsheet. She was the first auxiliary drop-off location in North Woodmere. Later Rochella Treitel, a young mother of two in North Woodmere, took over the drop-offs.
Like Shana, Rochella had previous experience with Chai Lifeline, having grown up with a sick brother who'd been a Camp Simcha camper. Tragically, he was niftar at age 17. "I've been involved with Chai Lifeline my whole life, and I have tremendous hakaras hatov," she says. "Whenever I see our freezer needs food, I know I'm going to make it happen, because I know just how important it is for families."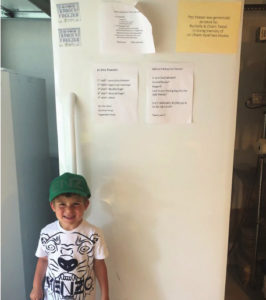 Rochella and her husband donated two of the three freezers in Shana's garage, and she makes a point of bringing her six-year-old son along to Shana's once a month to help stock and organize the freezers. "Today everything comes so easily to children, and it's so important to teach them that we don't just take. We have to give back too," she says. "I make a big deal whenever he 'helps!' — I take his picture and talk it up."
How It Works
Shana explains that it's often been a challenge to bring in enough food for all the families before the Tishrei Yom Tov season. Her cooks are still on vacation, or busy with back-toschool preparations, or overwhelmed with their own Yom Tov preparations. By now, she's learned to start asking for meals well before the rush.
Yamim Tovim are particularly stressful for families dealing with illness. "Even families who get by during the year often find themselves hard-pressed to deal with the extra pressure of Yom Tov," Shana says. Before a typical Yom Tov, caseworkers will refer six to eight families to her and let her know their specific needs, such as "only main dishes this week" or "no nuts." Over time, she gets to know family preferences, such as the woman who loves gefilte fish or the husband who devoured the meatballs.
Shana and Rochella have organized the culinary division of labor to a T. They have a spreadsheet where their cooks sign up to make various dishes, usually with a week or two advance notice. Much of the time, a woman cooking for her own family can double the recipe and send on the extras. For that reason, the spreadsheet fills up fast with standards like chicken soup. Items like schnitzel, which require a bit more preparation time, are chosen less quickly.
"We aren't asking anyone to make roast duck," Rochella says with a laugh. "We ask for easy, yummy, weekday and Yom Tov standards."
Nevertheless, their cooks produce an impressive variety of foods, from Shabbos menus — gefilte fish, salmon, chicken soup, different kugels, apple crisps — to weekday and Yom Tov foods such as vegetable soups, London broil, pepper steak, meatballs, rice and quinoa, even baked ziti and penne a la vodka. Shana estimates they offer six to eight main dishes and twelve to fifteen sides. While she herself admits to being more of a salad person than a heimish food person, she'll cook whatever dish remains blank in the spreadsheet.
All the cooks are instructed to double-wrap the food and label it, e.g., "Six pieces honey mustard chicken" or "two 8-inch round pans orzo." Instructions for defrosting and warming are also included with each item. "You never know who's going to end up defrosting and heating the food," Rochella says. "Often it could be a teenage girl, so you have to be explicit."
Cooks drop off the food at designated hours to Shana in Lawrence or Rochella in North Woodmere (Rochella then brings her stash to Shana's garage). When the orders come in, delivery volunteers are solicited, and food is sent out within their region (the Five Towns, Far Rockaway, Bayswater, and Queens). The Gourmet Glatt supermarket donates the boxes for packing the orders.
Anonymous Giving
When COVID first hit, and no one knew much about how it was transmitted — food? touch? — Chai Lifeline put the freezer program on hold. But Shana and Rochella hated to leave stressed families without food. Instead, they threw their energies into raising money to buy restaurant food for their Chai Lifeline clients. To their astonishment, they brought in a substantial sum. By Shavuos time, the freezer program was up and running again. The women also raise money to buy Pesach meals, since they don't send them.
Shana and Rochella don't come into direct contact with the families who receive the food, and they prefer it that way. It respects families' privacy and allows them to give tzedakah at the highest level — anonymously. Sometimes messages of gratitude will come to them through the caseworker — "Thank you so much" and "You saved the day!" For Shana, simply contemplating a freezer that's almost empty is gratifying: It means all the food was used by people who needed it.
After all, food doesn't just nourish the body. It nourishes tired souls as well. "It's just really nice for the families to know that someone cared," Rochella says.
Shana's Apple Pecan Oat Crisp
TOPPING
1⁄2 cup flour
1⁄2 cup dark brown sugar
1⁄2 cup old-fashioned oats
1⁄2 cup chopped pecans
1⁄2 tsp cinnamon
8 Tbsp cold margarine
FILLING
4 apples, cut in chunks
juice of 1⁄2 lemon
1/3 cup sugar
2 Tbsp flour
1⁄2 tsp cinnamon
2 Tbsp apricot jam
Mix topping ingredients together and set aside. Mix filling ingredients except for the jam. Place in a square baking dish, and dot with jam. Arrange topping on top.
Bake at 350°F (175°C) for one hour.
Rochella's Butternut Squash Soup
3 lbs (1.3 kg) pre-cut butternut squash cubes
1 24-oz (680-g) bag frozen cauliflower
olive oil, for drizzling
kosher salt and pepper, to taste
3 large onions, diced
1⁄4 cup chicken or vegetable soup mix
water, to cover
Place the butternut squash and the cauliflower on a cookie sheet and drizzle generously with olive oil, seasoning with kosher salt and pepper. Roast at 400°F (200°C) for 40 minutes or until the vegetables are soft and slightly golden around the edges. Meanwhile, sauté the onions in a large soup pot over medium heat in a little olive oil. Season with salt and pepper. (If the onions are cooked before the vegetables are done, just turn the fl ame to low so they don't burn.) When the vegetables are roasted, add to the pot along with the soup mix and enough water to cover. Bring to a boil and simmer 30 minutes. Let cool, then blend with an immersion blender.
Tip: You can dress up this soup by adding pastrami "croutons." Sauté diced pastrami in a dry pan for a few minutes, or toast in your oven, then use as croutons.
Shana's Baked Chicken
6 chicken bottoms (or 1 whole chicken)
1 tsp dried thyme
1 tsp paprika
1 tsp garlic powder
1 tsp onion powder
1 Tbsp chicken soup mix
Put all spices into a bowl and mix together. Place chicken in a 9×13-inch (20×30-cm) pan. Sprinkle the spice rub on top of the chicken and massage it into the skin.
Let the chicken sit with the spices for 30 minutes or more (you can skip this step if you're short on time). Put chicken in a 375°F (190°C) oven and bake, uncovered, for about one hour.
Freezer Tips from Shana and Rochella 
All food should be completely cooled before putting in the freezer.
Wrap food in two layers, such as in foil and then in a ziplock bag.
Label and date everything. Put any cooking or reheating instructions on the ziplock.
Soup containers should never be filled all the way to the top, since the liquid expands when it freezes and can pop off the top. We like to freeze soup in two-pound containers, since they fit nicely into freezer doors.
Kugels and crisps are best put into the oven straight from the freezer. Otherwise they get soggy.
The most freezer-friendly foods are gefilte fish, chicken, meat, noodles and pastas, kugels, and orzo.
Anything made in a sauce freezes well (meatballs, pepper steak, zucchini in tomato sauce, etc.). Cover the food entirely in the sauce it was cooked in. The pan might get heavy, so add a second pan underneath for added support before wrapping.
When warming up puff pastry dishes like deli roll, defrost completely and then warm uncovered to re-crisp.
(Originally featured in Family Table, Issue 711)
Oops! We could not locate your form.
>