| LifeTakes |
Forever Yours | June 5, 2019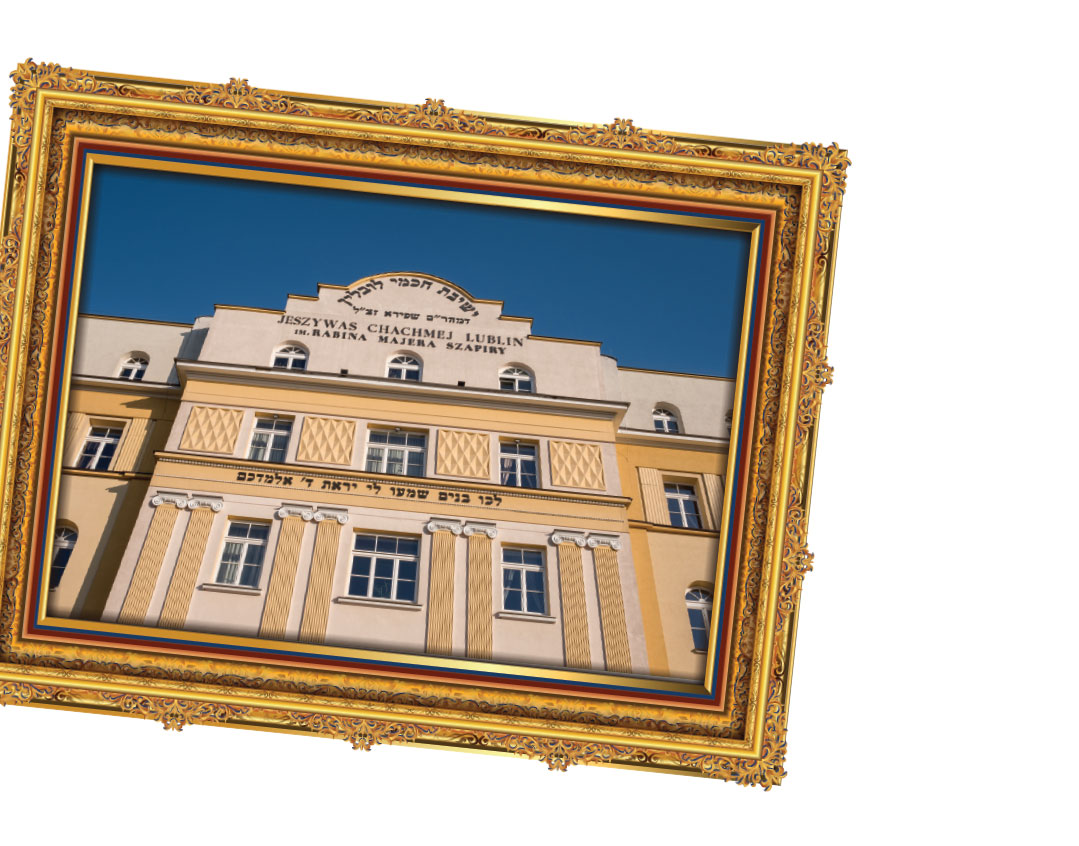 P
oland reeked of death.
There was life there, and movement, and action. But walking down the streets of Krakow, it was as if the world had been reduced to black-and-white, obscured behind a screen, dusty with oppressive memories.
Wherever I looked, there were buildings and homes. This one used to house a shul. That one a Talmud Torah. Those buildings down the block were once bursting with young Jewish families.
There was history here. Stories, so many stories — all of them dead.
We visited the concentration camps. The old, lonely shuls. The noisy marketplace. I'm sure the people who live there find charm in the old, cracked streets, but I found the stench of evil unbearable, even 70 years later.
We visited the summer estate of the Pototzki family on a particularly beautiful day. Bright sky, darling sun. We were a group of young girls on a tour. We marveled at the detail and structure of the mansion, the magnificent gardens. There were other tour groups that day, guides warbling in that Bubby-reminiscent Hungarian tongue.
So many tourists flocking to see the summer estate of one of Poland's most powerful families. We were there not just to look, but to hear. About Avraham ben Avraham. Child of the Pototzkis, holy Jewish martyr.
I closed my eyes against the blinding sun and tried to hear the rattle of the gold coaches rolling through the entrance gates. The voice of a little boy with big eyes and silken clothes and the finest shoes in Europe.
I wonder if he sensed that in over 200 years from then, people would be milling around his family's estate grounds, marveling at its history. Did he feel the urgency for… for more, for something that doesn't die? He must have, because he followed the fire inside him. Even when it was so big, he was disowned from his family. Even when it consumed him.
He must have known that power comes and goes, that one day Poland will be coated in hollow memories, but Torah is portable and forever. He could lock it up in his heart and take it to Amsterdam, to another World.
Later, we reach Yeshivas Chachmei Lublin. There is a large room with empty wooden benches, empty wooden tables. An aron kodesh. We girls link hands, form a circle. We sing stirring songs about the greatness of Torah, but my heart aches.
What have these walls seen? A river of fire. Purity, and eternity, and the deepest joy known to mankind. And then, silence. Morning weeps into night, dark fades into light. For 70 silent years.
I think of all these long-ago bochurim. Young boys and their teachers. Somewhere amidst the panic and horror of their last moments, was there peace? Were they calm, even happy, because they left home, and family, and yeshivah, and This World, but their Torah was with them, portable and forever?
We finish singing, say some Tehillim, and pile onto the waiting bus. Another few weeks, and we leave Europe. From time to time, I think of the quiet inside the old room, in the little shuls and the narrow streets.
I remind myself that the Torah of Yeshivas Chachmei Lublin, of Avraham ben Avraham is very much alive. That every word of Torah is a creation, living and dynamic and ever-growing. Uttered once, it forever radiates light in a dark world.
It's portable and forever and it's yours.
(Originally featured in Family First, Issue 645)
Oops! We could not locate your form.
>