| The Moment |
Finish Line
| September 28, 2022
A time to celebrate the past year's accomplishments and gear up for an even better year, b'ezras Hashem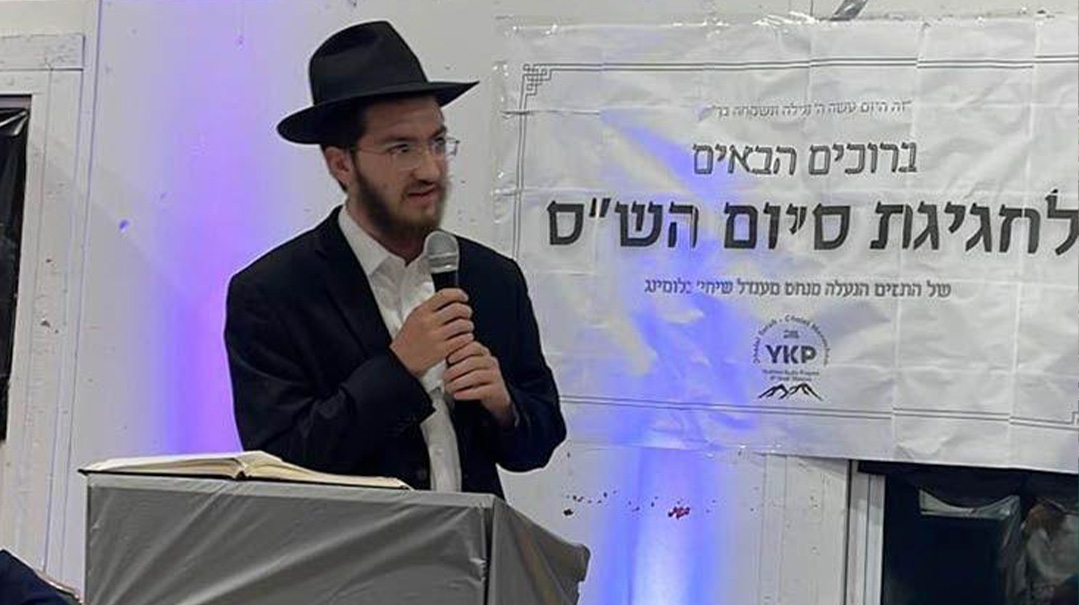 While this time of year demands serious introspection, many baalei mussar encourage us to focus on our accomplishments and strive to build on them, rather than focusing on our failures. For 20-year-old Mendel Bluming of Durham, North Carolina, an inventory of this past year's accomplishments yields a particularly significant achievement: a siyum haShas. Even more impressively, Mendel, whose parents are shluchim in Duke University, grew up miles away from any frum community, and never attended a formal cheder until the age of 14.
Nevertheless, this past summer, while in camp, he managed to make a siyum on all of Shas, having learned each blatt at least twice (in effect, finishing Shas twice). At the siyum, he was surprised to learn that many other children of Chabad shluchim, raised in the most remote places, also managed to pull off similarly incredible feats.
For Mendel, and for all of us, this is a time to celebrate the past year's accomplishments and gear up for an even better year, b'ezras Hashem.
(Originally featured in Mishpacha, Issue 930)
Oops! We could not locate your form.
>