| Dreamscapes |
Find My Calling | July 31, 2019
Teaching led me to marketing, which led to hypnosis. What's next?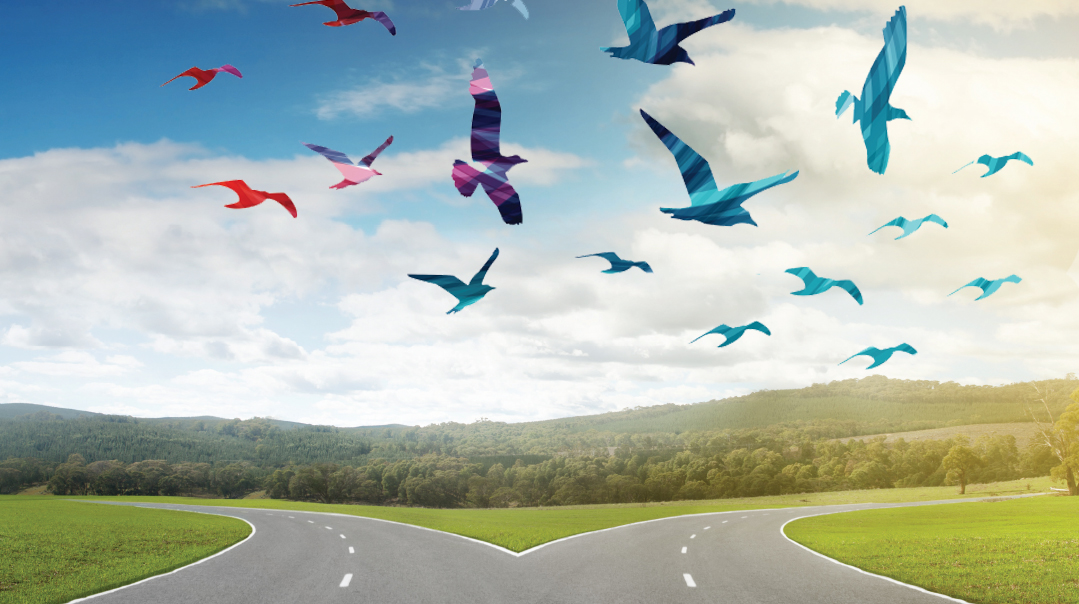 Name: Fally Klein
Location: Boro Park, Brooklyn
Dream: Find my calling
I've been on an accelerated track my whole life. When something big shakes your foundations, you never look at life the same way again.
I was diagnosed with cancer at age 16, and forced at that young age to learn and  view the world differently, make different decisions than my peers, and generally take a huge leap forward.
I realized I could be miserable — or I could choose to make life meaningful on my own terms. So I found things that spoke to me and pursued them. And when I pursue something, I give it my all.
My first job was teaching. After a few years, though, teaching stopped making sense for my family. I still continued to speak publicly, under my pseudonym, Tzipi Caton, but I'd had enough of English and history.
As odd as it sounds, my next career shift — into marketing and copywriting — led me on a direct path to my true calling, hypnotherapy. Marketing taught me to use words to ignite people's hearts and minds, and to understand the blockages or resistance people have to particular beliefs.
Hypnotherapy I discovered by accident. My husband was studying the aspects of chassidus and mussar that deal with connecting with one's soul, such as meditation, hisbodedus, and dveikus. Wanting to learn more, we visited Orli Katz, an amazing hypnotherapist. It was a profound experience. I walked out declaring, "More people need to know about this."
I'd already spent time in talk therapy, but I'd found myself hitting walls. Traditional therapy is very cognitive, but understanding my problems wasn't getting me anywhere. It wasn't enough to tell myself not to feel anxious; I needed to penetrate my subliminal consciousness. Hypnotherapy did that.
I was eager to go back to Orli to repair all my rough edges, but she and my husband teamed up against me, saying, "You'd make a great hypnotherapist yourself!"
I resisted. I wasn't interested in working with clients one-on-one.
One morning, an advertising colleague mentioned in passing that he didn't intend to stay in advertising, but planned to go to law school. "Me neither," I found myself saying, much to my surprise, "I plan to study hypnotherapy."
I didn't know where that came from, but I allowed myself to look into it, and quickly realized that this was the path Hashem had set out for me.
Once you delve into it, the world of soul-speak is vast. I pursued five years of schooling, and I haven't stopped learning. I've also spent years training as an intimacy and relationship counselor and a breathwork facilitator.
What do people come to me for? Usually, they feel blocked or stuck in a certain part of their lives. It might be a phobia or anxiety holding them back, or just a general feeling of "My life isn't going the way I want it to go."
The beautiful thing about hypnotherapy is that I really don't need to know much about you. People have this distrust of hypnosis, as if it's some kind of truth serum that will make them spill their deepest secrets. It's not. People walk out of my office all the time having experienced monumental shifts in their perception, and I still know next to nothing about them.
When we use hypnosis to enter the psyche, whatever story is at the root of the blockage will surface on its own. It doesn't really matter to me how many siblings a client has or what her marriage is like; hypnotherapy cuts straight to the core of the issue.
This, it turns out, has been the trajectory of my life — taking myself out of the picture and moving to the sidelines, empowering the client without making her dependent on my help. When I facilitate group sessions, not only are the individuals empowered, they also empower others, and for mini communities. I observe from the distance and give pointers here or there, but it's about them, not about me.
Conquering these mountains has been exciting, but recently, I experienced classic burnout symptoms — I didn't look forward to my day, and felt tired all the time. I loved my clients and the sessions were great, but at the end of the day, I was totally spent.
It took a while to figure out what was wrong. Hadn't I been ticking off the boxes on my bucket list? How could I dread something I'm so passionate about?
I decided to take a break to reevaluate. I asked Hashem, "Where are you leading me?" I'm currently engaged in a period of self-reflection, which has brought me a few possible answers, including group retreats, developing specialized workshops, and perhaps eventually training others.
Burnout was Hashem's way of showing me that there's more than one avenue toward fulfillment.
When I experience burnout, it would be easy to say, "Just push through it! Don't let the dream die!" But I learned to take an objective step back and ask, "What if I let go? Who am I then?" Then I always discover something just a bit further, a bit richer, than I thought possible.
My dream?
My dream is to see who I become when I allow myself to follow the signposts Hashem prepares for me. I've learned that my life is not about accomplishing a dream, but about being a dreamer. The next stage of my journey is unfolding.
(Originally featured in Family First, Issue 653)
Oops! We could not locate your form.
>