| Full 'n Free |
Fill Up on Summer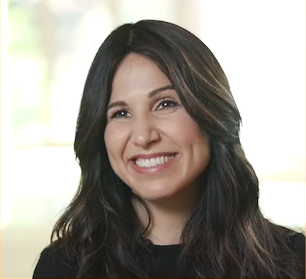 | June 22, 2021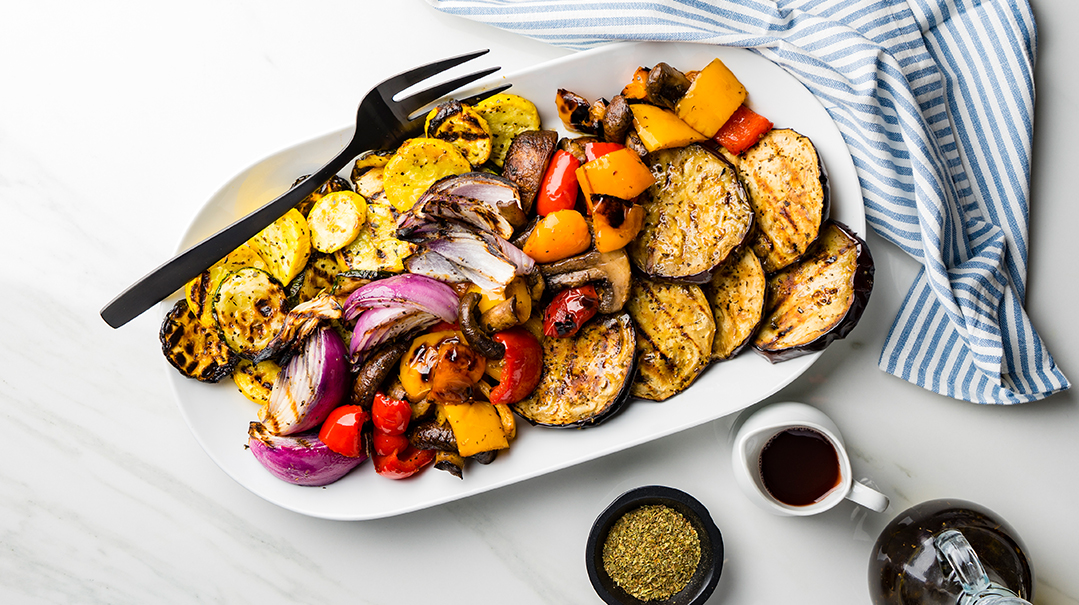 Styling and Photography by Chavi Feldman
Sometimes, healthy habits are an uphill battle. Other times, they're a walk in the park.
Studies have suggested that in the wintertime biological changes stimulate hunger. We tend to crave heavier, warmer, denser foods, like chunky stew or steaming pasta. With the weather cold and damp, we have to get creative to implement an exercise routine. Drinking takes a nosedive, too, because water doesn't hold the same appeal when we're cold. There's only so much tea a woman can drink!
Think summer, though, and the scene changes. Hot, sunny weather increases our tendency toward eating light, refreshing foods with higher water content. Salads, fruits, and smoothies are the order of the day. Thanks to the tug of warmth and sun, we are out and about, on the move, exercising and sweating without having to search out an indoor elliptical or treadmill. Yay for vitamin D — as much as supplements do the trick, there's nothing like the real thing, so soak it in (through a layer of sunscreen) while you can!
Drinking lots of water is the natural result of all that heat and movement. And another great habit that gets a boost in the summer: sleep! Longer days with more sunshine help set our circadian rhythm in balance. Many moms can also get to bed earlier and wake up later, thanks to homework-free nights and a later day-camp start.
Summer is the time of year when healthy habits just click into place. It's the time that's ripe for implementing and cementing health-promoting attitudes and routines. But there is a pitfall.
The Quick Conundrum
If there's one motto that all of us share in the summer, it's get me out of this kitchen.
Being in the food business, I can tell you that in the summer baking essentials don't move off the shelves too fast. People don't want to cook and bake when they can be in the park or at the pool. In the summer, it's all about quick and easy.
The problem is that quick and easy doesn't always pair well with healthy.
The stereotypical quick and easy dinner is macaroni and cheese from the box. Or frozen pizza. But those quick meal solutions sabotage our natural health-centered summertime tendencies.
That's why, to me, barbecuing is summer's best friend.
While barbecuing is notoriously synonymous with hot dogs doused in sugary store-bought sauce, it doesn't have to be that way. When the food on your grill is wholesome proteins and fresh vegetables, you can turn out meals that satisfy the summer need for quick and help cement your healthy habits at the same time.
My favorite grilling proteins are chicken on the bone, baby chicken, all kinds of steaks, burgers, and shish kebobs threaded with cubed chicken breast and veggies. Instead of store-bought sugary sauces, I play with different spices, herbs, wines, vinegars, citrus juices, and coconut aminos. The combination options are endless, so variety is never an issue.
Some side dishes can go on the grill, too. Here I present one of my go-to grilled veggie sides, but you can also grill potatoes, sweet potatoes, and different fruits. When I have some time, I bake a huge batch of healthy buns and keep them in the freezer to pull out over the next couple of weeks. Simple chopped veggie salads add crunch and color without too much prep time.
Barbecuing isn't just for hot dogs. It's the perfect summertime solution to everyday, quick, and easy dinners that keep us out of our kitchens and in line with the healthy habits of summer.
Here's to boatloads of sunshine!
Rorie

Rorie Recommended: 

Grill Toppers
If you're wondering how to cook veggies on the grill without losing them through the slats in the grilling rack, that's because you've never tried grill toppers. A grill topper is a heat-conducting basket with holes on the bottom and sides to enable grill-top cooking with all the flavor and none of the mess. You can buy a set of three for $20. (I found them online at Target.com, but they're sold all over the place.)
Rorie's Favorite BBQ Veggies
I wouldn't really call this a recipe. Consider it an example of one way to mix and match a variety of veggies, spices, herbs, and flavor enhancers. Try my favorite combo or tweak it to suit your summertime palate!
Vegetables
red onions, cut in wedges
baby bella mushrooms, cut in half
yellow squash and zucchini, cut in thick circles
red peppers (optional), cut in squares
Spices and Herbs
pepper
garlic powder
Herbes de Provence spice blend
Flavor Enhancers
balsamic or red wine vinegar
lime juice and/or coconut aminos
Place veggies of choice in a ziplock bag. Add olive oil, kosher salt, spices, and flavor enhancers (just a splash or two of each) to taste. Marinate in the fridge for 4–6 hours.
When you're ready to grill, place your grill topper on the grill. Preheat the grill and basket to medium-high heat. Drain the marinade off your veggies and pour them in the basket, spreading them evenly to cover the surface of the basket.
Cover the grill and cook for 15–20 minutes. Keep an eye on it, because cook time depends on the vegetable combination and the heat of your grill. Stir every 5 minutes until vegetables reach desired doneness.
Bio
As a health coach certified in integrative nutrition, Rorie shows the frum community how delicious, fun, and doable it can be to incorporate healthy habits into our lifestyle, one small step at time. She's the health ambassador of Kosher.com, founder of Full 'N Free, LLC, and a diehard recipe developer who's always whipping up foods and treats that love us back. Her most recent project? Bringing the goodness of spelt sourdough to the public! Check out her all-new video demos and detailed instructions at www.fullnfree.com.
All statements are suggestive only. Please consult with your doctor before making any dietary or lifestyle changes.
(Originally featured in Family Table, Issue 748)
Oops! We could not locate your form.
>