| On Topic |
Fighting Falls
| November 13, 2019
They happen in just a moment. But the ramifications can reverberate for years. How to prevent crippling falls and keep safe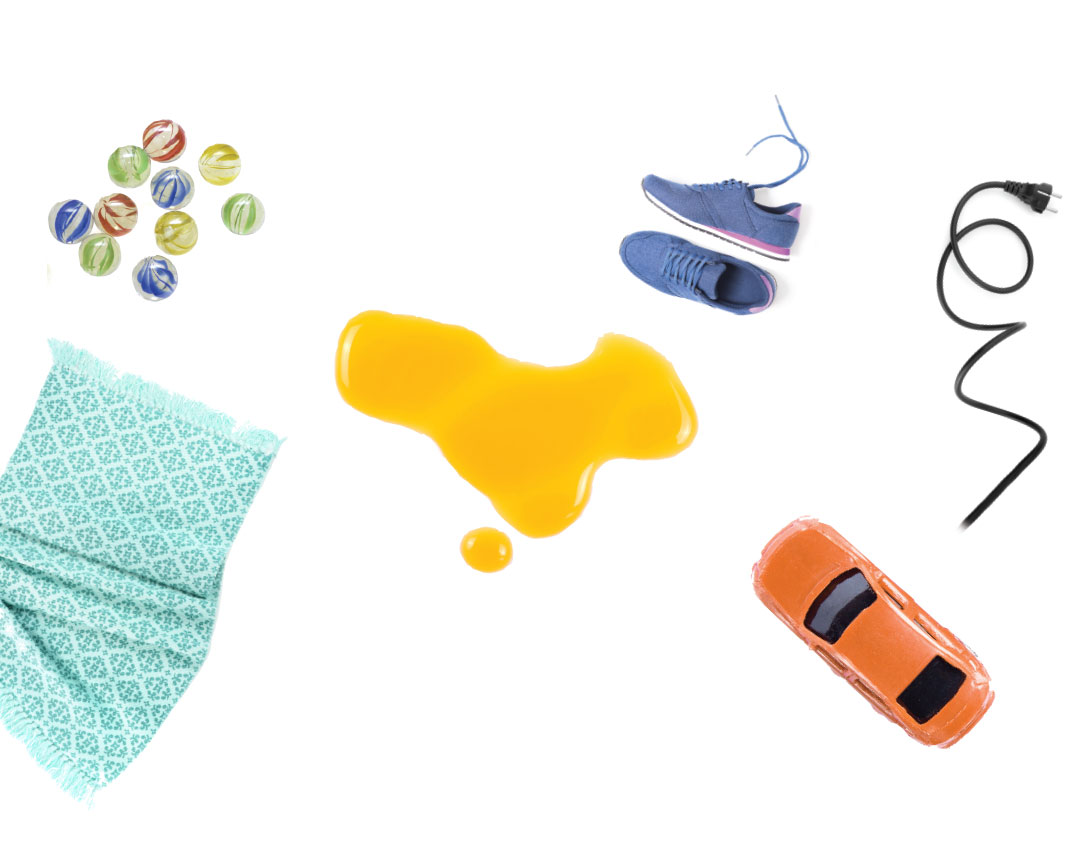 "Our greatest glory is not in never falling, but in rising every time we fall," says the famous dictum. But while that's true on a metaphorical level, for seniors, physical falls can lead to serious injury.
According to the Centers for Disease Control (CDC), one out of five falls causes a serious injury such as a head trauma or broken bones. Each year, three million senior citizens are treated in emergency departments for fall-related injuries. The Occupational Safety and Health Administration (OSHA) presents similar facts and adds another: Slips and falls are second only to motor vehicles as a cause of fatalities.
Incidence of falls goes up with each decade of life; of all deaths associated with falls, 60 percent involve people aged 75 years or older. Falls become particularly dangerous as we get older, says Caren Redlich, LCSW, CEO of SeniorDirectNY.com — which provides assessments for fall risk, aide placements, psychotherapy, and concierge services for senior citizens — because our bones are more fragile.
Once an older person is hospitalized with, say, a hip fracture due to a fall, he becomes vulnerable to a downward spiral in emotional and physical health. It can look like this: A hip fracture results in hospitalization and immobilization in a hospital bed, which leads to muscle and joint stiffness, which will later require physical therapy to resolve.
The patient's limited mobility and physical discomfort puts him at risk for developing depression, one effect of which is weakened immunity, making him vulnerable to developing pneumonia and other hospital-borne infections.
In addition, you don't heal as quickly when you're older, and tragically, some fractures prove fatal.
But the good news is that there's much you can do to prevent the worst from happening. My adaption of the above-mentioned quote would be: "Our greatest glory is when we face facts, prevent falls, and save lives."

Caution, Wet Floor!
According to the Consumer Product Safety Commission, floors and flooring materials directly contribute to more than two million fall injuries annually. A slip often occurs when there's too little traction between your shoe and the walking surface. Liberty Mutual Workplace Safety Index reported that this type of falls resulted in almost $11 billion in workers' compensation and medical costs last year.
Mayer Gleiberman of Certified Safety Solutions has been slip-proofing floors in nursing homes, mikvaos, office buildings, and homes since 2011. He reduces the risk of slip and falls and potential for injury by creating an invisible film for floors and slippery surfaces that doesn't change their look but reduces the "slippery when wet" effect.
Mayer has been called in many times to remedy floors after someone has been seriously hurt. He points out it isn't only senior citizens who are in danger of falling; aides, nurses or children of elderly parents are also at risk, as they have the challenging task of standing on a slippery floor while holding the weight of another person.
Nursing homes, Mayer's noticed, tend to put fall prevention high on their list, but residential buildings don't seem to recognize the dangers as much. He encourages people to prioritize safety over aesthetics when installing their flooring. He cautions against the popular shiny tiles, as they're extremely slippery (marble isn't much better), but adds that any flooring can become slick over time. In his opinion, carpet is the best option, but if you prefer tile, test it with a wet paper towel and feel for slipperiness before having it laid.
And while carpets are the ideal flooring, frayed or rolled up edges are hazardous, cautions Aaron Knopfler of Monsey, who recently founded ElderSAFE after a loved one fell down half a flight of stairs. Simply staple the edges back into place, and the danger is averted.

Rail against Falls
Hiring an aide to assist with personal care, putting a rubber mat in the bathtub to prevent slipping, and using a shower chair can go a long way in preventing accidents. So can installing rails and grab bars in the shower and near the bed.
Sometimes two rails on a stairwell is necessary, depending on individual ability level, Aaron notes. Seniors often resist suggestions to install guard rails, says Aaron, not wanting their home to look like a nursing home or hospital. But there are companies that make aesthetically pleasing grab bars that don't detract from a homey look. He knows of a 55-year-old  man who took a shower right after a daughter who'd used a lot of conditioner. As he slipped on the remnants in the shower stall, it was only the bars he'd installed as soon as he'd turned 50 that saved him from serious injury.

Insecure Footwear= Injury
Ellie Langer MSW, a social worker in a Philadelphia nursing home, recommends always wearing comfortable shoes that stay securely on your feet. Shoes that fit poorly are an added danger; balancing is hard enough when your body is weakened by age, the added challenge of non-secure footwear can take it over the top.
Mayer agrees, pointing out that you may have no control over your flooring, but you can always control your footwear. Ellie recomends wearing sneakers, but if you don't like wearing shoes around the house, she suggests non-skid socks as the safest alternative. Ellen Weiss, a physical therapist who works in multiple facilities, recommends always wearing a closed shoe with a decent, non-skid sole.
Another big cause of falls is clutter, says Ellie. So, keep those floors clear of obstacles at all times, and if you aren't up to doing that yourself, hire or ask someone else to.

Light up the Night
Aging eyes need more light, says the National Center for Health Research. Diminished night vision is one of the most common problems we experience as we age. Smaller pupils, cloudier lenses, and reduced ability to see in the dark are some of the causes, and cataract surgery is one of the only medical answers. (No, eating carrots isn't the ultimate solution.
Opening your shades and using bright lights is one way to help out the aging eye. Caren advises people to always use nightlights, which can be particularly helpful in the bedroom, bathroom, and by the stairs.
Proper lighting, Aaron says, doesn't just mean having one light source in the room — it means having light fixtures in different locations in each room, and multiple bulbs in each fixture. The benefits of this are threefold: fewer dark corners to trip in; less risk of a bulb burning out and leaving someone in the dark; and if one bulb does burn out, there's less of a temptation to climb on a chair or ladder to change it. Don't forget outdoor lighting, either, it's equally important for theft- and fall-prevention.

Exercise Alert
As we age, we lose strength, balance, and safety awareness. Furthermore, lack of exercise leads to decreased balance, coordination, and bone and muscle strength. The more you use your body, the better equipped you will be to handle the physical challenges you're faced with on a daily basis, explains Ellie.
Being able to get out of a chair, says Ellen, is a big indicator of your functional strength. The sit-to-stand muscles are crucial in stopping falls, so standing, sitting, and standing again should be practiced regularly.
Falling once can lead to a fear of falling, which has been found to precipitate falling. Seventy percent of people over 60 who have fallen before fear falling again. Although caution is helpful, this fear can cause you to limit your activities, which leads to less movement, loss of physical fitness, and can eventually increase your risk of falling.

Keep Calm and Wear a Panic Button
Fortunately, when Aaron's relative fell down the stairs, she was on the phone with her daughter. But he knows of many stories of people lying on the floor for hours or having to drag themselves through multiple rooms to get to a phone. He therefore advocates for a pendant help button, with GPS tracking.
"In the assisted living facility where I do individual and group therapy," says Caren, "the residents wear a bracelet that looks like a watch. It's called a PHB, a personal help band, and it has a button they can push if they fall and need help. The button electronically notifies staff of the occurrence so they can respond to the emergency." Caren strongly encourages seniors living independently to arrange for this service.
There are many products and services out there. Assistive devices, such as a walker, says Ellie, should always be prescribed by a qualified professional, to ensure the most appropriate device is used.
Lockboxes, explains Aaron, are often used by realtors, but they've been adapted for personal safety. Around $30–$50 gives you a box with a code outside and a key inside. Lost key? Injured and Hatzolah needs to get in? Your lockbox will give access when necessary. A clear house number is always a good idea too; in an emergency, it will help people find the house more easily.

Confusion Causes Concussion
"When I see falls in nursing homes," says Ellie Langer, "it's mostly cases of people who are cognitively impaired." Often, they don't remember that they require a wheelchair and aren't able to walk themselves. For people working closely with an elderly family member with some cognitive impairment, she recommends walking with the person when she wants to go somewhere, for added safety.
According to the National Center for Health Research, bifocal and progressive lenses make falling more likely, so wear single vision glasses when needed for safe walking. It's also important to ensure that glasses prescriptions are accurate.
Elderly people with the following conditions are more vulnerable to falls, explains Caren Redlich: dehydration, foot neuropathy, diabetes, UTIs, and Parkinson's disease. Some prescription drugs — including antispasmodic drugs, antihistamines, blood pressure meds, muscle relaxants, and tranquilizers — as well as over-the-counter medications and herbal supplements can cause dizziness, sedation, confusion, blurred vision, or orthostatic hypotension. Medication management can reduce the interactions and side effects that can cause falling.
The hardest population to reach with fall prevention advice, says Caren, may be those of us who are just beginning to accept we've reached an age where we're at risk of serious falls. Denial, pride, or not wanting to be burdened with taking new precautions or spending additional funds to help ourselves gets in the way of accepting our new reality. Children of elderly parents should consider buying their parents safety devices. Doctors, who often have more influence should counsel their aging clients as to what actions they need to take to stay as safe and healthy as possible.

Outsourcing Safety
Overwhelmed? Don't know where to tart fall-proofing your home? A home-safety assessment is a service that can figure out for you where the dangers are in your home. It's performed by a trained advisor, and includes the exterior of the home, entry areas, every room, as well as a lighting evaluation, fire-, and electrical-safety assessment.
After the assessment, a complete summary is prepared with recommendations for fall prevention and home safety, and if necessary, prescreened and vetted providers in your area. With awareness, safety is possible.
(Originally featured in Family First, Issue 667)
Oops! We could not locate your form.
>