| Recipes |
Fettuccini, Cabbage, Onion, and Beef-Fry 
| October 10, 2019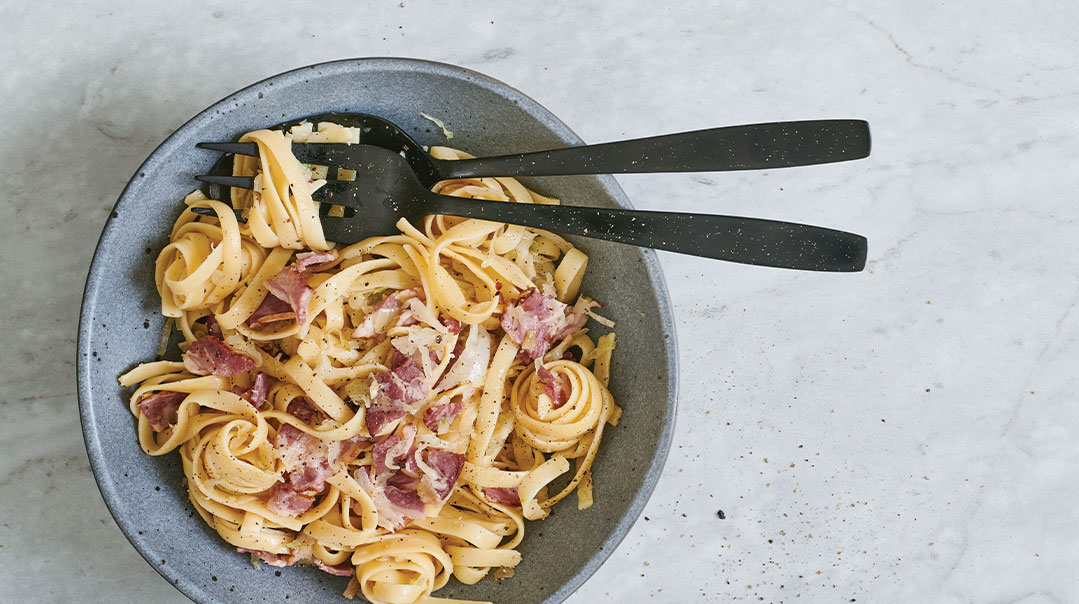 Food And Prop Styling By Renee Muller Photography By Cayla Zoharan And Moshe Wulliger
Fettuccini, Cabbage, Onion, and Beef-Fry 
A modern twist to an old classic. 
SERVES 6-8 
8 oz (225 g) fettuccini, prepared according to pkg directions
1 8-oz (225-g) pkg beef fry, sliced into 1-inch (2-cm) pieces
¼ cup canola oil
2 large onions, diced
16 oz (450 g) shredded cabbage
3 Tbsp sugar
1½ tsp salt
½ tsp pepper
In a large skillet over medium-high heat, cook beef fry until it releases its oil and begins to crisp. Remove from the skillet with a slotted spoon and set aside. Add oil to the same skillet (do not discard the beef-fry oil). Add the diced onions and sauté for 20 minutes until lightly golden. Add the shredded cabbage and stir well until wilted, about 5 minutes. Season with sugar, salt, and pepper. Remove from heat. Stir in fettuccini and beef fry. Serve warm. Reheat on low heat, covered. Stir before serving.
(Originally featured in FamilyTable, Issue 663)
Oops! We could not locate your form.
>