| Facets |
Facets: Chapter 24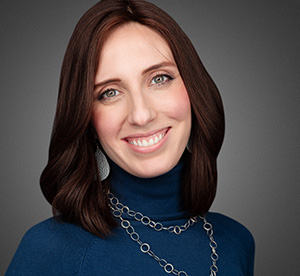 | January 17, 2018
Was it possible to make a friend in two weeks? Maybe I can get Rafi to change the terms. I really, really wanted to go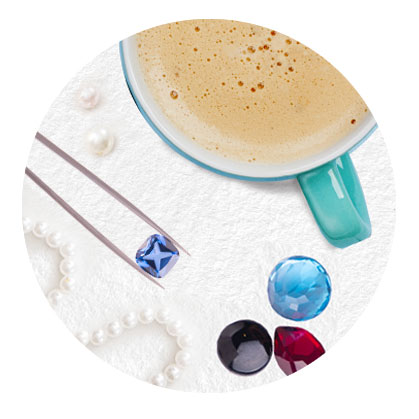 I
was in my workshop putting the final touches on Shifra's earrings. The split-lapping machine was on, and I fumbled around for the compound and poised the earring to polish it. I was so excited, she was coming by tonight.
"Abby?" I heard Rafi calling my name. Were he and Daniel home already? They'd gone to the Mishkan fair, a father-and-son affair. I wasn't complaining, it was at night, and one less thing to have to go to.
I checked the time, 8:30 p.m., not so early, I'd totally lost track. I took off my goggles, wiped my hands, and entered the house. I was about to ask, "How was?" but I didn't have to. Daniel was glowing with sheepish pride, and Rafi might as well have been thumping his chest in paternal delight.
"It was amazing!" Rafi thundered.
"I'm sure a whole bunch of kids' Mishkan projects was fascinating. Popsicles sticks and all." I remarked.
"No, most were a mix of Lego, Duplo, and Playmobil. Daniel's blew everyone's out of the water. It almost wasn't fair to have his there; it made everyone else look so bad."
I looked at Daniel for confirmation; he smiled shyly at me and tried protesting.
"Plotzker's father made really big Mizbeiach and spray painted it gold," he offered.
"Father?" I said after him.
Rafi cut in, "Yeah, no one told me it's a father-son project." He winked. "Good thing Daniel had you, or I'd be in the ER with a nail through my thumb, and he'd have a plank of wood with some glue and glitter on it."
"But you did it mostly yourself; I just helped you in the beginning," I said, talking more to myself than Daniel.
"Right." Daniel smiled with unabashed pride. I did something right, or rather Rafi helped me do something right by not letting me help more after I got him started and showed him the techniques.
I looked around the kitchen. "So where's the Choshen?" I asked.
Daniel beamed again, "The rebbeim asked if they could keep it; take turns using it to teach from in class."
"Really?! Wow." I shot Rafi a look, he didn't seem to notice; he was too busy smiling.
"Yeah, and so many kids wanted to check it out; they want you to teach them how to do it." Daniel was bobbing like an eager puppy.
I laughed and pulled a face — in their dreams. "Not sure about that," I said.
"So I can teach them!" Daniel said, undeterred. Suuuure kid, you do that. I studied him a moment. He wanted to do it, he wanted to be with others, this whole Choshen business was like his final ticket to social acceptance — both ways.
There was a lull and then Daniel said, "Thanks for everything, Ma." He came over and hugged me. Daniel hugged me. I can't remember the last time he did that. My heart melted. I looked at Rafi, he shrugged and smiled. I looked down and leaned my head on Daniel's, smelling his hair, oh my, he needs a shower, but I was so happy he's happy.
Yet something nagged at me.
I squeezed him; he looked up at me. "You're welcome, precious," I said. I squeezed again. "Go take a shower." Daniel rolled his eyes, and let go of me. He turned to Rafi.
"Did you see how many guys asked me to teach them, Ta? So cool! And how there was always a crowd around my project." Rafi fist bumped him, and went "YEAH!" in that deep, macho voice.
That's what was irking me.
Daniel and I had bonded over this project. Like when do we ever spend together like that? And I taught him what is me, and that was his currency for social capital, something that it so not me. I suddenly felt like I was losing him — and I had been the cause. But at the same time, he was so happy and so I was so happy, even while sad. Parenting is so confusing.
"Shower," I repeated. "It's late." Daniel fake sulked a second and went upstairs. Wow, happy kids are so cooperative.
Rafi and I exchanged looks,
"Nice work, Abby," he said.
"I'm not so bad after all," I countered.
"Mothering, not too shabby, but other things…" He let his voice trail off in a tease,
"What, what?" I pressed.
"Well, you still have no friend in sight, and you're running out of time, and I bet you still haven't called PTA lady back."
I stiffened. The jewelry conference registration was closing in two weeks. Was it possible to make a friend in two weeks? Maybe I can get Rafi to change the terms. I really, really wanted to go. "C'mon, let me stay in good mother glow," I pouted theatrically.
"Just saying," He shrugged. He was pushing my buttons, I felt it.
"Oh," Rafi's voice changed subjects, "you'll never guess who I met at the fair,"
"Who?" I hate these guessing games.
"My boss, Mark Levitt."
"How'd he get there?" I asked. I think other women would've said "cute!" before that.
"His grandson's in the school. Who knew."
"Mmmm."
"He said his wife liked you, wants to have us for a Shabbos meal."
I burst out laughing.
"I hope you told him that Batsheva doesn't walk and we suddenly don't hold by the eiruv."
Rafi laughed.
"She's too old to qualify as a friend anyway. I'm wasting enough time with Chana, although at least I like her." I reasoned.
Rafi's eyes twinkled; he still finds my snark funny. I cocked my head to the side, thinking, then jabbed a finger at Rafi, "You know what, I will call back PTA lady, and I won't even say no."
"Really?!" Rafi's voice couldn't sound more disbelieving.
"Really. Daniel just gave me an idea, I can offer a workshop as a prize, three sessions or something. Besides, jewelry at Chinese auctions is so cliché, just need a trip to Israel and sheitel for the trifecta."
Rafi laughed. "I'm watching," he said, and waited for me find the cordless and dial.
I was still on a high when Shifra came over. Daniel was sleeping and PTA Adina Glenner lady loved the workshop idea.
"What's up?" Shifra said as she settled on the couch. I remembered the last time she was on that couch. I sat down next to her.
I was quiet. How to start? How do I say what I want to express? Shifra looked at me, raised an eyebrow, expectant.
I rubbed my legs anxiously, looked away, then looked back at her and started a bit awkwardly. "Yeah, so, I'm not so good at the pretty speeches, and the 'you're amazing, I love you, I'm so happy for you, let's be BFFs forever' kind of stuff."
Shifra laughed at that. I smiled and continued. "So I'm just gonna give you this gift and you put whatever words I'm supposed to say and you want to hear into them."
Shifra's head lifted a bit when I said the word gift, and then her eyes fell on the velvet bag at my feet and went wide.
"Oh, no, you didn't," she said. I handed it to her, and she opened it. I waited quietly, just watching her eyes and mouth. She was silent as she gazed at the earrings, gold brushed raw, pounded flat to a wide oval hoop looped with another hoop, the whole thing bordered with small diamond chips.
"Like?" I prompted. Shifra responded with a bone crushing hug. There were tears in both our eyes when we pulled away.
"Thank you," she whispered. She cleared her throat. "These are expensive — I shouldn't ask, but how much did it cost?"
I laughed.
"Thank Susanna for it."
"Susanna?"
"Yeah, I took whatever extra fees I charged for her ring and put it towards your present."
"Nice," Shifra said.
"Mark came by yesterday to pick up the ring. I wished him a happily never after."
Shifra snorted. She held the earring close to her face examining them, "I own an Abby Schorr original!" She dangling them joyfully then took off her oversized pearls to put my earrings on.
I smiled at her. "I retired the number."
"You'll never duplicate them?"
"Never — can our friendship be duplicated?" I flashed her both cynical and saccharine smile. "Unless of course the price is right." I winked.
We looked at each other, smiled and hugged again. Words are overrated.
I suddenly felt like I was losing him — and I had been the cause
(Originally featured in Family First, Issue 576)
Oops! We could not locate your form.
>