| Face to Face |
Face to Face with Mayor Bill de Blasio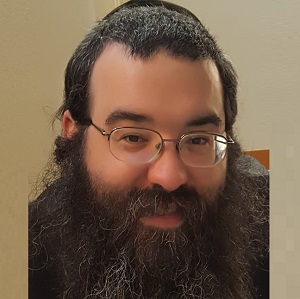 | January 8, 2020
"It's quite clear we have more to do"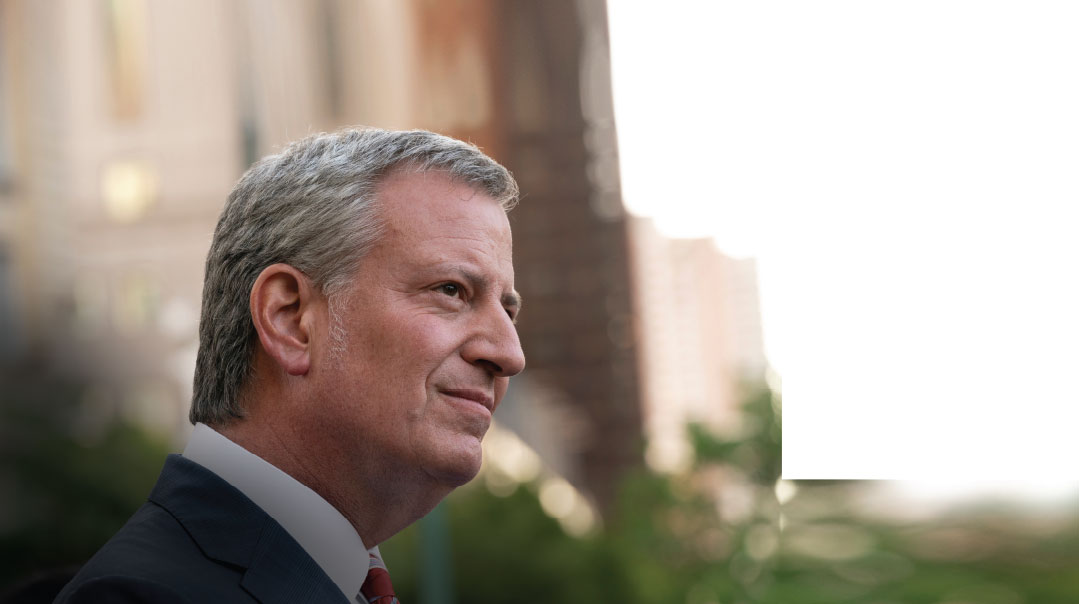 New York City mayor Bill de Blasio's relationship with the Orthodox community has had its ups and downs, but it has always held fast. His first run for elected office two decades ago was plotted in living rooms across Boro Park, and the friendships nurtured in those early days remain today.
The progressive Democrat cut his teeth in politics as a political advisor to Mayor David Dinkins, when he had a front-row seat to the worst anti-Semitic violence in New York City history, the Crown Heights Riots of 1991. Ten years later, in an election initially postponed because of the attacks of September 11, 2001, he was elected to the city council representing parts of Boro Park.
Currently New York City's 109th mayor, de Blasio has been confronted with the worst violence against Jews since the 1990s. Jewish residents are being beaten, taunted, kicked, and punched on a daily basis, primarily in Brooklyn and Manhattan. Three back-to-back bloodlettings — one in Jersey City, another in Monsey a month ago, and a third in Monsey last weekend — have lent an urgency to a growing epidemic.
Our interview with Mayor de Blasio took place last week following a meeting he held with representatives of the Orthodox community in Boro Park. Reports emerging from that meeting indicated that de Blasio was accused by some of attempting to shirk blame for the violence by pointing a finger at President Trump.
But while the mayor has been a consistent member of the Democratic resistance to Trump, he has also claimed part of the president's constituency in the city as his own — the Orthodox community. Orthodox Jews have voted in large numbers for Trump, and have also backed de Blasio's three citywide races.
One significant issue on the community's mind these past few weeks is a new state law that went into effect January 1 that allows judges to waive bail for all but the most violent defendants. The effects of the law were quickly seen in the case of Brooklyn resident Tiffany Harris. She slapped three Jewish women in Crown Heights last month but was released without bail. Arrested again two days later for assaulting a Jewish man, she was again freed without bail. She was finally brought in last week after failing to show up for a court appearance.

The softer policy has alarmed Jews, who face the worst anti- Semitic violence in a generation. While the bail law is state legislation, de Blasio and his administration have defended it, saying its details are misunderstood. I spoke to de Blasio about the new law, and about the city's reaction to anti-Jewish violence.
I understand you visited our community today.
Exactly right. [I met] the folks, the leaders of Boro Park, Williamsburg, and Crown Heights. We had representation from Flatbush and Midwood as well.
Look, the reality here — and I was very honest with people — is that we are in a crisis. It is a crisis here in this city, and even more it is a national crisis. Anti-Semitism has been growing for years. It has taken on a more and more violent form — the worst, of course, was what happened in Pittsburgh. We cannot let it grow. The meeting was a very honest discussion about what it's going to take.
I think everyone appreciated what the NYPD is doing. They want to see more presence, and I've assured them they will see more presence. Everyone agrees it is crucial to have our office for the Prevention of Hate Crimes play a major role. We will immediately be acting at the neighborhood level with the Community Safety Coalition. This is important because you're going to have people of different backgrounds patrolling together and intervening to make sure that people are safe.
Particularly important, everyone agreed, was getting to our young people and working hard to dispel some of the bias that we see growing in some of our young people. We've got to do that in our schools and in our communities in a variety of ways. We're starting immediately in those key neighborhoods.
So, I think that if I had to summarize the meeting, I would say that everyone recognizes that these are the right steps, but they want to see them done as quickly as possible. They want to see maximum NYPD presence. There was real, deep concern and also a lot of agreement on what needs to be done.
I saw the press release on the three initiatives you're undertaking to confront the surge in hate crimes. Regarding the patrols you just mentioned, there's a lot of confusion about that among people I've spoken to. Will this be a joint patrol by Shomrim together with the new Muslim patrol in Kensington and the Chinese patrol in Sunset Park? Will they be patrolling Boro Park together?
Let me make this clear. The origin of this idea was from the Cure Violence Movement in Bed-Stuy and other places. They have created the strategy for intervening with young people to stop violence before it happens. And they've had remarkable success.
This is about bringing together grassroots leaders and organizations; it's less about a Shomrim-type model, because that's a much more organized patrol in the traditional sense. It's more like a model of having a presence on the streets to engage people, including particularly young people. One of the things we found with Cure Violence is, if you find young people who are straying, you've got to engage them. If there is hatred around them and they're being swayed by the hatred, if they're being dared to do something, you can't just ignore it, you have to intervene.
But they need to hear voices from their own community, and they need to start learning about other people. And we want grassroots leaders and activists to do this work together. We're certainly going to work with the more traditional patrols in different ways. But the point here is: You want community members talking to their own community, and we want to show that it is a unity move as well.
In Crown Heights some of this has happened already, where you have members of the Jewish community and the African-American community patrolling together and being on the streets together. We want to do a lot more in a systematic way because it sends a message of unity. It sends a message that we're not going to accept division and hatred.
If you don't mind my harsh tone, I want to tell you the sentiment out in the street. There was a lot of frustration early on in this series of attacks that city government was not acknowledging the existence of hate against Jews. Sometimes there would be a condemnatory tweet a day late or not at all. Until things became bloody, there was this feeling that we were the forgotten constituency.
I don't understand that, honestly, because we have had such a strong tradition of supporting the community any time there was a threat, and I've heard from community leaders and members for years and years that they appreciate that the NYPD is very, very vigorous about showing up when there's a threat against the community or when there are attacks against the community. So that is certainly not an example of anyone being forgotten.
Also, all the work this administration has done, working closely with the Jewish community on all sorts of issues, whether it's pre-K in yeshivos or in yeshivah security.
I appreciate the question — I want you to be blunt. But I feel like it's well-known that we work closely with the community, and it's well-known that the NYPD comes out in force when there's a threat to the community. So I don't understand how anyone can feel forgotten. I do understand when people say they think the dangers are getting greater and they want to see a greater response. And as this situation over these last months has grown, we've tried to put out more and more of a response, and it's quite clear we have more to do.
If I can be a little more specific...
Please.
There's a fear that we as a community are being thrown under the bus in favor of other communities — whether it's the new state law going more lenient on criminals, or letting out defendants before trial, even though they've been violent. You have this case of Tiffany Harris, who twice assaulted Jews — two times arrested, two times released without bail. There's this feeling in the Jewish community that this is being done in order to keep the African-American community happy.
Well, I'm glad you're saying this as honestly as that, and we have to have this conversation openly in this city if we're going to move forward. There's so much confusion and disinformation.
Bail reform is a great example. People have to be intellectually honest about this. The bail reform only affects someone's reality up to the point of trial. To be clear: The state of New York did the bail reform. The legislature did the bail reform. The governor signed it. I did not agree with the way the legislation was done. I think it could have been stronger.
I still think it's right to have bail reform — a hundred percent, and I support that. But as I have said, and as our police commissioner, Dermot Shea, has said, the law should have given judges more power to deal with any defendant who might be a threat to the community, and have an option beyond bail to hold that defendant in.
So, the state acted on a historic problem. Which was that there were many, many people being held in jail when they shouldn't have been; the only reason they were being held is because they weren't able to make a small amount of bail. The state failed to complete the equation and give the judges the power to deal with the truly dangerous situations. I hope we can fix that in Albany.
But we have to be honest about the fact that, first of all, this happened on the state level. Second of all, this happened because there was a real underlying problem that had to be addressed. But that has nothing to do with the ultimate consequences that a defendant would feel. Because what really matters is the arrest, trial, and then the sentencing. And anyone who has committed a violent hate crime, we will catch them and then, working with the district attorneys, we will see through the prosecution and the sentencing.
And so I think, honestly, I know everyone takes these issues very, very seriously, but they should not fall subject to misinformation. There's no reason in the world that law should undercut our efforts to ensure that there are real penalties for anyone who commits a hate crime.
If I can just go back to that answer, I don't think there's been a single conviction in any of the hate crimes targeting the Jewish community in the past year.
No, that is absolutely false. No disrespect to you, there's been some propaganda out there of people claiming that for their own purposes. That's simply not true. We will get you a list of all the situations. There have been numerous arrests and prosecutions and penalties and I want you to see that. It's absolutely false. And if people feel that, then they don't believe in the NYPD and our district attorneys. Because, again, this has nothing to do with the bail reform bill. The basic functioning of our law enforcement system is the question here.
I don't want any mistake on the part of the community. The NYPD takes this very seriously, the prosecutors takes it very seriously, and of course there have been results. I know you're asking a very honest question. It's a sad indicator of the times we're living in that there are people out there suggesting that there's been no consequences when that's factually false.
Many people in our community feel that the onslaught by the state and city departments of education, followed by the media, regarding yeshivah education has contributed to a dehumanizing of our community. Without getting into the topic of yeshivah education overall, could this have been handled better in your opinion?
Yes. From the beginning I've said that we've got schools, yeshivos, that have challenges, but we also have public schools that have challenges. And as you've seen, I have gotten a lot of criticism for trying to work with the yeshivos. And I think of course it could have been handled differently from the beginning — everywhere, from the state through a lot of the way the media has handled it.
The fact is, there was a real concern raised, and we were working constructively with the vast majority of the yeshivos to address that concern. And there's also an honest truth that so few of them have not been as responsive as they need to be, and that's a problem. And there will be consequences if they don't address the problem.
But your underlying point — that this in some way contributed to a negative attitude toward the community — I think it has. And I think it's unacceptable, because what I've said, and what Chancellor [Richard] Carranza has said over and over again, the vast majority of these schools have worked with us to improve the situation. And why should they be demonized if they're working constructively with us?
I think it begs a much bigger question about the attitude toward the Orthodox community that pervades our public discourse. You know that after 20 years of working with the community, I'm absolutely disgusted by a lot of what I see in the mainstream media that characterizes the community negatively and unfairly.
Thank you for your time. I hope next time we speak we can discuss happier topics.
Yes. First we must confront this immediate challenge, and in better times we'll talk about better things.
(Originally featured in Mishpacha, Issue 793)
Oops! We could not locate your form.
>