| Jr. Feature |
Exotic Islands
| July 31, 2019
No train, bus or car will be helpful this time — we're off to visit some of the most exotic islands in the world!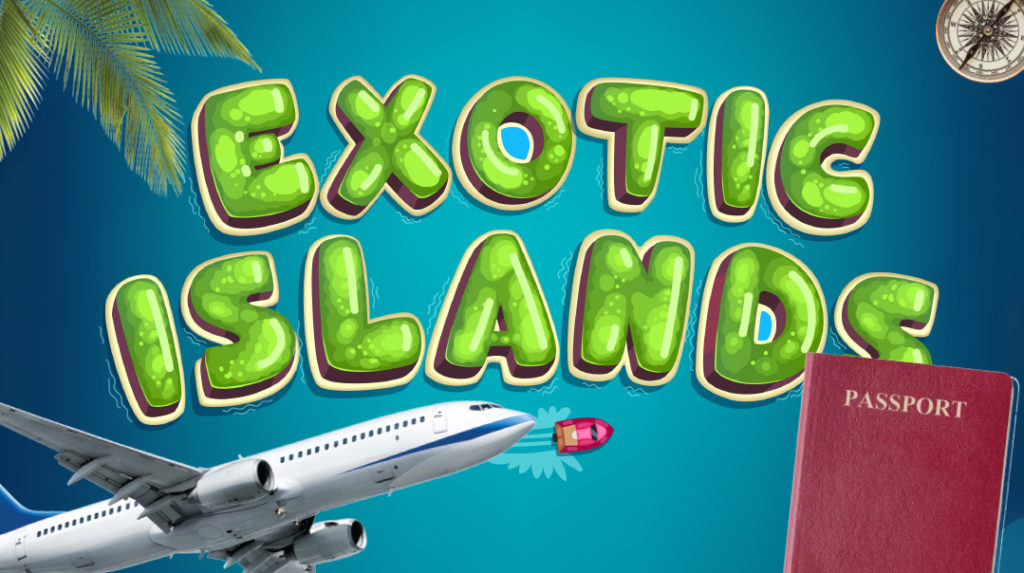 Pull out your suitcases and get ready for the trip of a lifetime! Packing for this trip may be challenging, so pay close attention to the equipment you'll need for each stop. I'll give you a couple of minutes to get your stuff together… and we're off! We'll need our own plane for this adventure. No train, bus or car will be helpful this time — we're off to visit some of the most exotic islands in the world! Since islands are fully surrounded by water, our only travel options are boat or plane. So pull out your world Atlas, globe, and compass and let's go!

STOP #1: Lambay Island
Equipment needed:
Camera
A sweater if you get cold easily; the summer temperatures average at around 16° C/60° F.

Expedition:
Have you ever dreamed of a secret island? Great, because that's our first stop.
Over 100 years ago, in 1904, Cecil Baring, a poet and a great lover of natural history, looked for a private, secluded, beautiful, and quiet place to live and to raise his family. And he found it.

For the price of £5250 (today that would be £633,060.82, or $792,718.12), the Barings bought themselves an island. Lambay Island, located in the North Atlantic Ocean, is just 2.5 miles off the coast of North Dublin, but is a mystery to many Dubliners. Dublin is the capital of Ireland, which is the second largest island of the British Isles. If you've ever looked at a map you've definitely seen Ireland.
But not Lambay.
This island is about 9.6 square miles. It is home to a magnificent house, which Mr. Baring commissioned to have built around an existing 15th century castle. Breathtaking rose gardens surround the house, along with old stone paths and expanses of rich green grass. It remains a privately-owned island, used by the family alone and only available to tourists by invitation. As such, the serenity and stillness which the Barings craved continue.
The views are brilliant; deep blue ocean with small, white-capped waves, beautiful beaches and spectacular wildlife, including sea birds and wallabies.
Wallabies, an animal similar to the kangaroo, were introduced to Lambay by the Barings' son Rupert in the 1950s. Just as his father before him, Rupert loved natural history and island ecologies. Though his father Cecil's attempts to introduce new wildlife to the island failed, Rupert's wallabies thrived. In the 1980s, the Dublin Zoo ran out of space, and additional wallabies were brought to the island.
Lambay Island is truly unique and breathtaking; a secluded, special island.
(Excerpted from Mishpacha Jr., Issue 771)
>