| Sound Bites |
Esther Eisenberger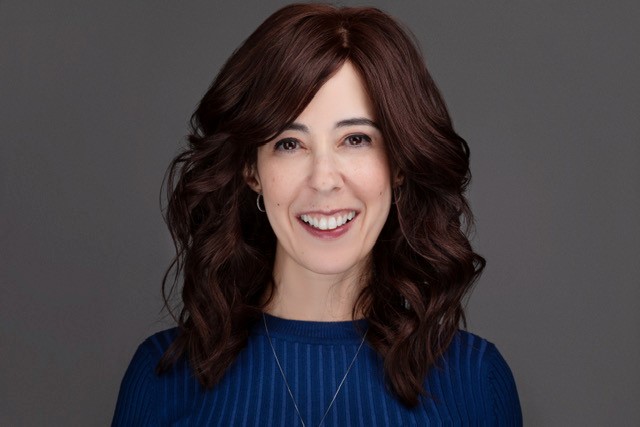 | December 21, 2021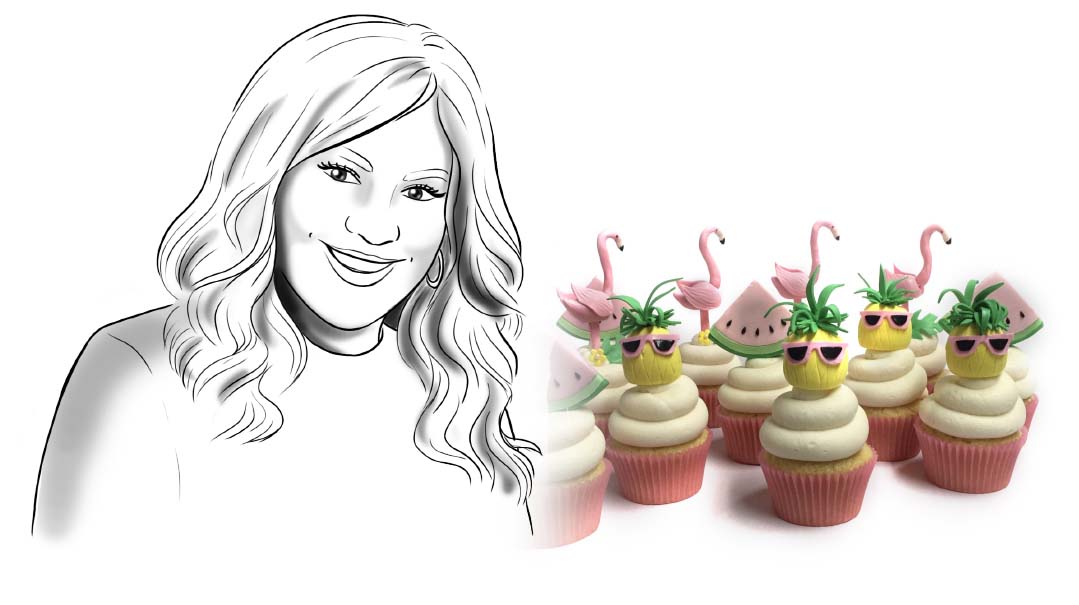 It's no secret that some popular foods fizzled out as soon as it was clear that they were just fads (think fondue, ramen burgers…), and others are trends that are here to stay — like the iconic cupcake. Maybe you remember them as the best birthday treat ever (I still drool at the thought of a simple vanilla cupcake with white glaze and colored sprinkles), and maybe they still have a prominent place in your kitchen today. Imagine if your days and nights were filled with the pursuit of brightening other people's days with this yummy treat. Meet Esther Eisenberger, from Cupcakesbyesther.
How were you zocheh to get into the cupcake business?
I always made cakes, but I wasn't one of those kids who spent a lot of time in the kitchen. Years ago, I saw a thing about making a parshah dessert, so I decided to try a Kri'as Yam Suf cupcake. I separated the buttercream on top and put gummy people in the middle. Then I did a grape jelly-filled cupcake for the Meraglim. I also enjoyed making cupcakes with interesting flavors, like salted caramel, s'mores, and key lime.
Eventually I started sculpting more toppers and making a parshah-themed cupcake for my family every week. I had a huge email and text list of people who wanted to see pictures of my weekly cupcake. I would add a short blurb about the flavor and design, and how it connected to the parshah.
People who saw my pictures began asking me to personalize cupcake gifts for loved ones, so I created a "My Favorite Things" cupcake gift, a set of 12 different cupcakes, each topped with a different love, talent, or hobby associated with the cupcake recipient. I work with the gift giver to make sure the design I choose for a particular cupcake best represents it.
Wow, that sounds like a ton of work. Where did you get the talent to start designing your cupcakes?
I've been drawing ever since I was a little girl. I was an art major in college, and I love to sculpt. Currently, when I'm not making cupcakes, I teach art to preschoolers in TAG Elementary School. To clarify, I don't teach arts and crafts — I teach things like Monet theory, pointillism, and pop art. The children get to practice pretty advanced techniques with those little hands!
Which parshah cupcakes stand out in your mind?
Each one has a special place in my heart! But if I had to choose some memorable ones, I can. For parshas Bereishis, I made black and white cupcakes as the base, with a different cupcake topper for each of the seven days. For Ki Seitzei, I created a shiluach hakein-themed cupcake. The base was a popular southern hummingbird cake made with banana, pineapple, and coconut, and the topper looked like a bird sitting on a nest. For Mikeitz I baked seven big cupcakes and seven mini ones to symbolize seven healthy cows and seven skinny ones. Of course, they were black-and-white spotted to look like cows. For parshas Shemini, I made a split hoof for kashrus — it was an upside-down cupcake dipped in chocolate and had cow spots on it.
I usually make the same cupcake for the parshah each year, unless I'm in the mood to challenge myself, and then I make a cupcake based on a different idea from that parshah.
What's involved in making your personal cupcakes?
After the client and I sit down to figure out what each of the 12 cupcakes will look like, I start working on the topper first. I use frosting to cover the cupcake and then gum paste for the sculptured toppings. Sometimes I'll add Tylose powder to the fondant to make the perfect texture for the gum paste I need for a particular topper. I usually start with one element of a topper and let it dry as I move on to the next topper. Then I go back to the first one when it's dry. I work simultaneously on several at once.
After the sculpting is done, I add the details by either hand-painting, using gel food coloring that's thinned out with vodka, or cutting out gum paste and designing what I need. Hand-painting is for sure my favorite part of the job — I find it very relaxing. Rather than using edible paper to print out a logo, I either hand-paint one or layer pieces of gum paste to create the image of the logo. Those are the most time consuming.
No cupcake topper is hard, but some involve more work than others, like forming a car or a watch, for example.
What are people's reactions to your personalized cupcakes?
Seeing the face of whomever is picking up the box of cupcakes is priceless. I love being privy to a private joke with the gift giver and later hearing how the recipient's eyes lit up when they saw the joke on a cupcake. It's very special to hear the love the person ordering has for the giftee. I feel blessed to be part of that process.
You can really tell a lot about a person based on their 12 cupcakes. If I ever did a set for myself, one of my toppers would be the weather channel logo with a cloud and a sun attached. I have this obsession with the weather!
Pro Tip
I always tell clients to keep the decorated cupcakes in the box and put them in the refrigerator with the box slightly open. Take them out of refrigeration an hour before serving.
Esther in 60 seconds
I was born and raised in Belle Harbor, New York, and currently live in Cedarhurst. Fruit is my favorite healthy snack. I love fresh pineapple. The most cupcakes I ever baked in one week was 400. When I'm not baking, I enjoy spending time with my family. They're the original reason I started making parshah desserts, which morphed into cupcakes! I use a lot of flour and eggs for my cupcakes, but confectioners' sugar is my most used item, since that's how I make the frosting. One week I used five cases! I've gotten some pretty interesting requests, but the most unique one was for a set of cupcakes being sent to a nephrologist. I was asked to create a topper that looked like a pair of kidneys!
(Originally featured in Family Table, Issue 773)
Oops! We could not locate your form.
>