| The Current |
Empire of Fear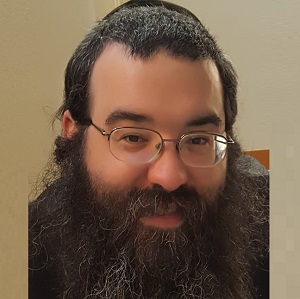 | August 10, 2021
How a powerful, vindictive Andrew Cuomo bullied Jewish activists into submission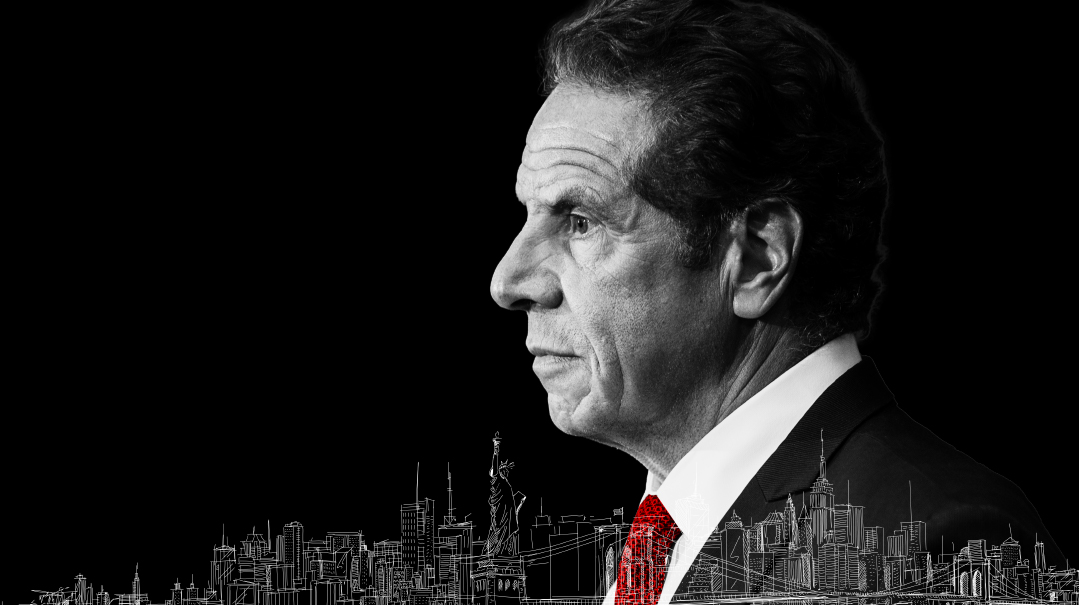 As the storm clouds swirling over New York governor Andrew Cuomo draw increasing national and international media attention, another story is slowly, tentatively beginning to emerge on the local scene — how a powerful, vindictive politician held Jewish community activists in submission with his ferocious temper, grandiose threats, and a broad information network that kept track of everything people said about him, and enabled him to keep score.
The campaign of fear was so effective because of the clout Cuomo wielded. The entire state Democratic Party apparatus, seemingly in his thrall, gave him control over all the government's levers of power — chiefly, money. And he made clear he would not hesitate to close faucets of funding to anyone who defied his will.
One mark of his towering dominance is that despite Attorney General Letitia James's devastating report last Tuesday on his harassment of state employees, and President Joe Biden's call for his resignation, and the resignation of top aide Melissa DeRosa, and another former executive assistant filing a criminal complaint against him, and gathering momentum in the statehouse for his impeachment… no one would speak to me on the record for this story.
Over the past few days, I made a few calls to askanim from around the state to feel them out. They begged me not to report on their stories, even without a name or identifying details. Each has a horror story of saying or doing something that triggered a phone call from the very top, a ten-minute harangue whose impression still lingers years later. Witnesses who were standing nearby still shake months later when recalling these incidents.
None, however, told me the state would be better off with Cuomo remaining.
Obsessed and Vicious
For me personally, covering the governor has been exhausting. Since taking office in 2011, Cuomo has been obsessed with his portrayal in the media. Is obsessed too strong a word? Get this — a former aide once told me the governor gets an hourly report from staff on articles, tweets, and social media postings that mention him. He personally doled out criticism to reporters and newspaper publishers — though for smaller "ethnic media" reporters like me, he had his aides do the job.
I recall several vicious incidents, though I was asked by people not to report on most of them. But I will recount this peak Cuomo performance: When Rob Astorino ran against him as a Republican in 2014, the Democratic governor connived to have him painted as an anti-Semite. Astorino, then the Westchester County executive, akin to mayor of the county, was in charge when a Jewish commissioner was fired two weeks before Pesach. Cuomo's press operation leaned hard on Jewish media to report the firing as an act of bigotry. Astorino is a fine gentleman, but was unfairly forced to counter false charges of anti-Semitism in the first days of his campaign.
Another Cuomo classic: When Agudath Israel sued him in court for his Covid lockdown order arbitrarily limiting religious gatherings to ten people, regardless of congregation size, he completely cut them off from any contact with his office. The total freeze-out even carried over into a visit he planned to make to a New York yeshivah: his office issued explicit orders that no one affiliated with Agudah be invited.
Cuomo told one wealthy donor linked to Agudah that if the organization didn't drop the lawsuit, he would personally excoriate Agudah officials at every one of his well-attended press conferences when he announced Covid deaths.
"I will say that because [this official] sued me, X number of people died," Cuomo reportedly said.
That case ultimately went all the way up to the state supreme court, which threw out his Covid rules. It was the first in a string of defeats that put a dent in Cuomo's national celebrity status.
The Specter of Covid Deaths
The governor got one bit of good news when the US Justice Department announced last week that it is dropping its investigation into his rule that required nursing homes to accept Covid-positive patients, which resulted in a wildfire of deaths — but it is still pursuing a probe into whether Cuomo underreported the state's high fatality rate to the tune of 50 percent.
Lawmakers in Albany, however, are taking up the inquiry into Cuomo's nursing home rule, and the state attorney general is looking into allegations Cuomo used state employees last year to help write his book American Crisis: Leadership Lessons from the COVID-19 Pandemic, which netted him $5.1 million.
In a sign that the dam may finally be bursting, there is a review underway to determine if Cuomo covered up major defects in the Tappan Zee Bridge replacement he named for his father, and the newly convened Assembly impeachment panel is looking into claims that Cuomo prioritized Covid tests for family members — including his daughters, mother, and brother, CNN star Chris Cuomo —in the early days of the pandemic.
Minority Republicans in the state legislature, however, are determined to make the nursing home deaths the face of the impeachment.
"The paramount thing is the nursing homes," said Michael Montesano, the Assembly Judiciary Committee's ranking Republican. "He's not going to skate through on this one."
The impeachment process will likely begin in early September and last about a month. Cuomo's support in both the Assembly and the Senate has vaporized. Not a single voice in Albany is defending the beleaguered governor. Newsday reported Sunday that his allies' head count shows he will probably be removed from office.
His closest friends — including Jay Jacobs, whom he installed as chairman of the state Democratic Party — have been trying to convince him to resign, to head off the ignominy of impeachment, but the governor has resisted. Hardly anyone expects him to leave on his own — he has no other home to go to, has little family, and is seen as too proud to walk away from office.
In addition, there are at least three county district attorneys looking over the attorney general's report, with the intention of filing criminal charges. Albany County district attorney David Soares said this past weekend that "an arrest is possible."
Collapsing Support
A number of years ago, a prominent askan called to ask if he could meet with me. He soon pulled up in his vehicle and I got in.
"This is not for an article," said the askan, who at the time was in daily contact with the Cuomo administration. "I just want to have this handy — what has Cuomo actually done for the community?"
In the end, the list I drew up with that askan was embarrassingly short. The governor had vetoed a couple of laws that would have prevented Kiryas Joel from expanding — but those moves helped preserve the legacy of his father, the late Governor Mario Cuomo, who signed the village into existence. He made deep cuts to infertility treatments funding signed into law by his predecessor, and then took credit for "restoring" some of it. Many benefits to the community, such as free busing and an annual $25 million security grant for Jewish nonprofits, were forced on him by Republicans when they controlled the state senate.
But the askan's question was a loaded one. Governor Andrew Cuomo was the best friend to every community in New York state — and G-d help anyone who dared disagree. So many state officials — from the Allegany County Clerk to the Mayor of New York City —have their stories of suffering the governor's wrath for perceived double-crosses. Attorney General Letitia James's report last week devastatingly documented many of these stories. They may not all be true, but none fail the smell test.
This is why the floor of support has collapsed beneath Cuomo. Traditionally, a politician is consumed by a scandal only when it strikes a chord. People instinctively believed the report that New Jersey governor Chris Christie, praised by Republicans for his bulldog tactics, shut traffic on the George Washington Bridge as payback for a mayor who refused to endorse him. (Cuomo noticeably did not condemn Christie for that scheme at the time, perhaps because he allocated New York state resources with the same dash of politics.)
Although Cuomo's televised Covid performances earned him sky-high ratings, the bottom fell out so rapidly for him because the allegations were instantly believable. Only Cuomo would have the chutzpah to ride roughshod over laws he had personally proposed, or to campaign against workplace harassment and for women's empowerment. Several of his victims even said that they had been determined to take their stories to the grave, but were motivated to speak out by the hypocrisy of it all.
Assemblyman Ron Kim, the Queens Democrat whose account of his Cuomo tongue-lashing in February was the first ripple that ended in a cascade of bad news for the governor, said state lawmakers must use this opportunity to make a full accounting.
"This is a watershed moment for American politics, to root out the dominating, toxic, and abusive politics that have ruled places like Albany forever," Kim said.
A Return to Sanity?
Albany's impeachment process is similar to Washington's, which Democrats demonstrated twice in the past two years — with two crucial differences.
One, as soon as he is impeached, Cuomo will be required to cede his authority to Lieutenant Governor Kathy Hochul (pronounced HO-kuhl). And two, for the trial stage, the 63 members of the state senate will preside along with the entire Court of Appeals (under antiquated state law, this is the highest bench in New York state, not the Supreme Court, which is an appellate level).
The little-known Hochul, a former congresswoman, has met in the past with community askanim. She was forced into keeping a low profile; Cuomo never invited her to important meetings or to his celebrated Covid pressers. In the two books he has written since becoming governor, she doesn't merit even a single mention. She will not have a hard time distancing herself from the Cuomo era — the two haven't spoken in half a year.
If anything, she will bring a return to sanity to the Second Floor, as the governor's office Capitol location is called, after a decade in which a cutthroat culture prevailed. She is seen as a mild-mannered but tireless politician, daily holding six or seven events and interviews across the state.
(Originally featured in Mishpacha, Issue 873)
Oops! We could not locate your form.
>