| EndNote |
Echoes of Sinai: Rabbi Avi Hill
| May 26, 2020
Every Jewish soul that would ever be was there, under the mountain, hearing the lightning and seeing the thunder -- but over the centuries, some of those neshamos lost their way. Yet sometimes all it takes is a niggun to light up the path back home. We asked a selection of kiruv mentors: What's the music that accompanies the message?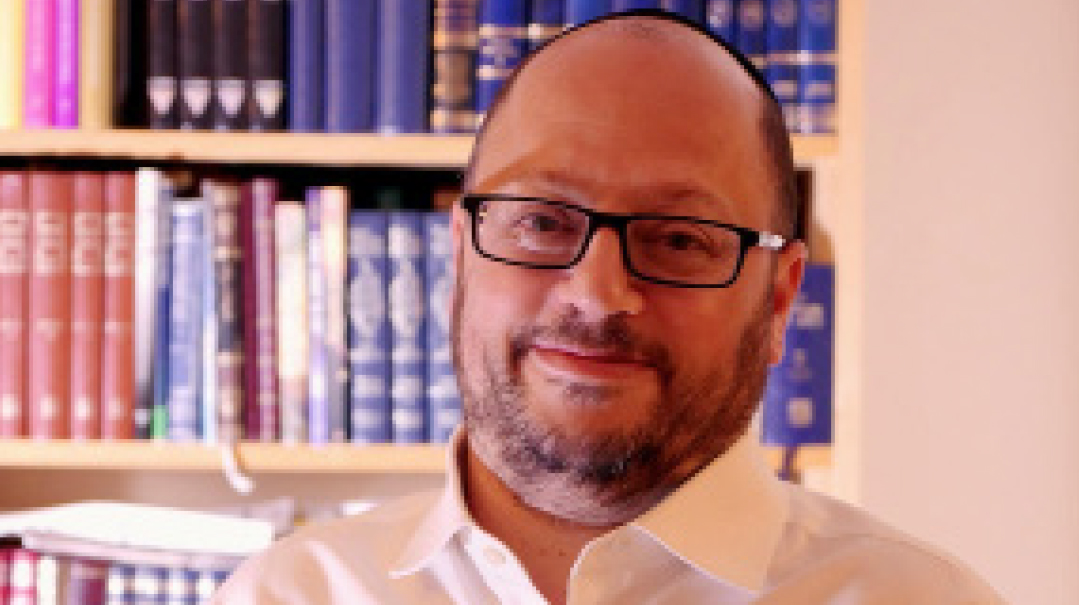 R
ABBI AVI HILL is the spiritual guide at Inspired Tel Aviv, an organization that provides Shabbos meals and educational programming for young professionals
HOW MUSIC AWAKENS JEWISH HEARTS
Music plays a greater role in kiruv now more than ever, as people today tend to be more in search of experiences which touch the soul and the heart, rather than seeking intellectual answers.
We weave music and singing through all our programming, from Friday night tish-style gatherings, to taking music along to the kever of a tzaddik at night, to singing at the death camps in Poland, to concerts overlooking Har Habayis and at Masada. I play the keyboard and drums, and we'll take a guitarist and a singer along when we want to make it special.
For example, when we go to Amukah (the burial place of Rav Yonatan ben Uziel, and a segulah for finding one's zivug) on a Motzaei Shabbos, we use music to create the atmosphere of a chuppah. We describe the holy majesty of a Jewish wedding and re-enact it musically, from the song welcoming the kallah to "Bo'ee Beshalom" and "Eishes Chayil" and dancing. It helps the young people imagine and pray for their own Jewish wedding.
Both happy music coupled with dance and slow, soul-stirring songs can create a real hisorerus, which they'll hopefully carry with them and be able to reignite later in their lives.

THE SONGS I FIND MOST MEANINGFUL
The niggunim of Shlomo Carlebach are so basic on a certain level but touch everyone. His Kabbalas Shabbos niggunim always go down very well, as does Benzion Shenker's classic "Eishes Chayil," which we sing afterward as a niggun without the words. Contemporary songs like Shwekey's "Im Eshkacheich" and Yonatan Razel's "Vehi She'amdah" and "Katonti" — which many secular Israelis know — are powerful as well. Recently, I've turned more toward chassidish neginah, so we've been singing the Baal Shem Tov niggunim and the leibedig Tzemach Tzedek's niggun, which was originally composed as a slow niggun but was more recently popularized by Beri Weber and others with a fast, catchy tempo.



THE RECIPE FOR SHABBOS TABLE MAGIC
We hold large Friday night events in the old Karliner shul in Tel Aviv. It's a real privilege to sing "Kah Echsof" in the holy shul that was established over a century ago by chassidim of Rav Aharon of Karlin — composer of the zemer — and his descendants. It's a classic niggun that never fails to touch people. Other Shabbos niggunim that go over well are the Carlebach "Kah Ribbon" and the Israeli version of "Ki Eshmerah Shabbat," the refrain of which, at least, is very widely known in Israel.



A NEVER-FAIL WARM-UP
We start with something that people know, which often means Carlebach, then we move on to teaching new niggunim, and finish with old crowd favorites again. Here in Israel, there are some Jewish songs which we can be confident many secular people know, such as MBD's "Mashiach" and "Anachnu Ma'aminim." And don't forget universal Jewish songs like "David Melech Yisrael," "Am Yisrael Chai" and "Ein Shum Yiush – Mitzvah Gedolah."

WHAT WE DO ABOUT THE HEBREW WORDS
A lot of our clientele are olim, and some songs are sung in translation too, like "Kol Haolam Kulo"—which, by the way, everyone knows— from secular Israelis to any kid who has attended a Zionist or even Reform youth camp.



ENGLISH SONGS THAT ARE GOOD CONNECTORS 
The English songs generally don't have the same feel and impact. Occasionally we've used the vintage "No Jew Will Be Left Behind," or the chorus of "Just One Shabbos" or "Someday." On our Europe trips, Shwekey's "Shema Yisrael" — composed by Yitzy Waldner with lyrics by Abie Rotenberg, about hope and faith and the rescue of children from church institutions after the Holocaust — always infuses the groups with a level of emunah.

OUR FAVORITE SHAVUOS SONGS
My crowd doesn't know the conventional frum Torah-themed songs, so I usually go back to the niggunim they know, and maybe teach "Ashreinu Mah Tov Chelkeinu."
(Originally featured in Mishpacha, Issue 812)
Oops! We could not locate your form.
>