| EndNote |
Echoes of Sinai: Rabbi Aryeh Royde
| May 26, 2020
"Our way is to connect with authentic chassidish warmth and flavor, and we believe that the koach haneginah can work without the audience understanding each word of what they're singing"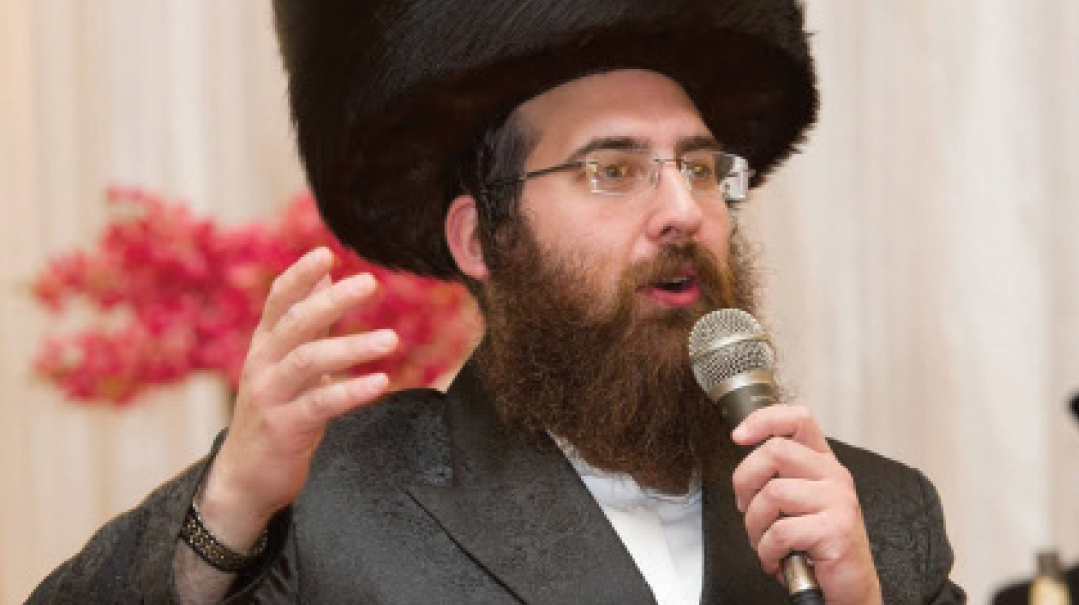 RABBI ARYEH ROYDE is the director of Project Inspire for Rockland County and is the co-founder & director of the Traveling Chassidim, which brings a Shabbos of music and Torah to communities all over the United States
HOW MUSIC AWAKENS JEWISH HEARTS
For our organization specifically, our entire kiruv approach is connected to music. When we come into a community, it's not about giving speeches to our fellow Jews, but instead offering them experiential Yiddishkeit. We help people to live a Shabbos, and then they want more. For us, it's all about neginah.



THE SONGS I FIND MOST MEANINGFUL
There are three types of music we use. The first is music to break the ice. We're chassidish, and we really look chassidish, so when we begin we need to get people to lift up their eyes and actually look at who we are. So we often begin with a complex type of chassidic niggun to pique people's interest. Another type is Carlebach-style, traditional sing-along songs in which the crowd can join, helping them to feel Shabbosdig. The third is the ultimate kind of neshamah song — niggunim like the Karliner "Kah Echsof." We can only sing such songs after the crowd has warmed up and gotten into the Shabbos spirit — but once they have, they'll respond to such niggunim even if they've never heard them before. So "Kah Echsof" has become kind of a litmus test: Is the crowd ready for it or not?



THE SPECIAL POWER OF A NIGGUN
You never know what will touch a person. Years ago, in a community in Pennsylvania, we met a totally secular couple. They stayed in touch with us and we shared visits as they slowly transformed their lives and came closer to Torah. Today they are a strong frum couple who are mekarev others. This man was once interviewed, and said that "when the chassidim came for Shabbos and they were singing and banging on the table, I got all choked up. It reminded me of my own grandfather, who would sing and bang." This man's grandfather was a dayan back in Europe. I was amazed when I read that, because for years, I hadn't known that what actually reached his heart was our banging on the table.



THE RECIPE FOR SHABBOS TABLE MAGIC
For older people we sing traditional Shabbos songs. For college students, we go a bit wilder – they like the words to be quick and easy. We might use a contemporary song, like Gad Elbaz's "Hashem Melech," and we'll just sing the words "Shabbat Shalom" or "Good Shabbos" over and over. It goes in, like a mantra. I've had students tell me that they could be studying or socializing on a Tuesday afternoon and "Shabbat Shalom, Shabbat Shalom" is just on repeat inside their heads.

MY FAVORITE SONG STORY
I once had an audience with Rav Steinman ztz"l, and he asked why I don't come to Eretz Yisrael to be mekarev people, where they could better understand the words to the songs, which are in Lashon Kodesh. I told him that for us it's not about the words, it's about the niggunim, which are understood everywhere. He agreed that with songs, the primary effect is the niggun, even if the words aren't understood.



A NEVER-FAIL WARM-UP
No one song is magic, and sometimes it takes more than one song to warm up a crowd. It takes guts on our part, to open up and sing, to reach out to Yidden whom we've never met, break the barriers between us, and pull them in.



WHAT WE DO ABOUT THE HEBREW WORDS
After the seudah, later on at the oneg Shabbos when those who are really savoring the experience remain with us, we pass around a songbook with Hebrew words translated and transliterated, so everyone can join in. We'll sing "Kol Haolam Kulo," "Lemaan Achai Vereiai," and the classic Yiddish Shabbos song, "Ven ich volt gehat koach…Shabbos, heilige Shabbos."



ENGLISH SONGS THAT ARE GOOD CONNECTORS
We occasionally sing in English, but it's not really our thing. Our way is to connect with authentic chassidish warmth and flavor, and we believe that the koach haneginah can work without the audience understanding each word of what they're singing. Occasionally we sing Carlebach's "Mizmor Shir Leyom HaShabbos" with the English words, "The whole world is waiting to sing the song of Shabbos…" It's not our signature style but sometimes the crowd wants us to sing "their" music.
(Originally featured in Mishpacha, Issue 812)
Oops! We could not locate your form.
>