| Communities |
Dreaming Big in Mexico City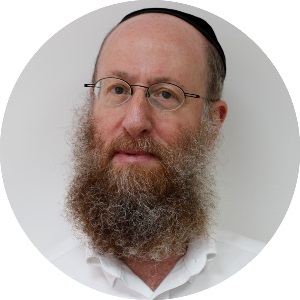 | March 14, 2018
Mexico City's Orthodox Ashkenazic Jewish community doesn't measure itself by its size, but by its ambition to grow its Torah institutions and thrive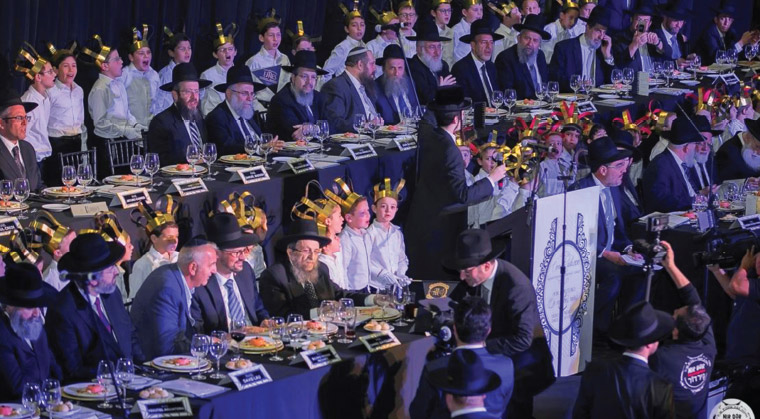 THE MOMENT THE BOYS HAD BEEN WAITING FOR Rabbanim and roshei yeshivah join to fete Mexico City's sometimes overlooked Ashkenazic community, on the verge of a renaissance (Photos: Nir Dor)
I
t's recess time at Derej Emes, a Talmud Torah in Mexico City.
Gleeful young boys frolic on playground equipment located on a second-floor courtyard. The boys wear a blue-and-white striped apron-like garment over their clothes while the girls wear a pink and white one.
It certainly keeps their clothing clean, I thought to myself.

On the downstairs playground, older boys clad in white shirts and dark pants, like yeshivah boys anywhere in the world, mill around on the artificial turf. But on this day, they're not playing soccer. Instead, they're setting up tables and chairs and a public-address system for some very special overseas guests.
As the boys break into a rendition of Baruch Levine's "V'zakeini Legadel," their principal, Rabbi Yitzchak Zeev "Dani" Davidsohn, looks on with obvious joy. "All these kids come from Orthodox families that want their kids to become bnei Torah."
The moment the boys have been rehearsing for weeks now arrives.
They stand respectfully while a visiting delegation of rabbanim and roshei yeshivah enter, headed by Israel's Ashkenazi Chief Rabbi David Lau and Rav Yosef Chevroni, rosh yeshivah of Yeshivas Chevron, who deliver words of chizuk. Later that day, Rav Shmuel Kamenetsky, rosh yeshivah in Philadelphia, the nasi of Derej Emes who has played a guiding and ongoing role since it was founded 13 years ago arrives, with his son, Rav Sholom, as did Rav David Ozeri, mara d'asra of Khal Yad Yosef in Flatbush.
The delegation traveled to Mexico City for a two-day event, culminating with a festive community dinner emceed by Shlomo Yehuda Rechnitz and attended by more than 1,000 Orthodox Jews from around the world — including noted askan Ezra Irani from New York — and from all walks of Mexico City's diverse Jewish life to fete the city's sometimes overlooked Ashkenazic community, which is currently undergoing a renaissance.
That community has embarked on a comprehensive plan to build a $15-million Torah center that would include a new and much larger facility for Derej Emes, a beis medrash, and a new kollel that will open in Elul, to be named Ayeles Hashachar, whose inspiration came from Rav Aharon Leib Steinman ztz"l on his 2010 visit to the city.
The Sephardic community is also squarely behind the project. More than two-thirds of Mexico's 60,000-strong Jewish community are Sephardim, mainly from Aleppo (Halab), Damascus (Shami), and Turkey. A couple of generations ago, following an influx of Jewish immigration that peaked between the two world wars when doors were slammed shut to Jews elsewhere in the world, Mexico's Ashkenazim were as numerous as Sephardim.
But today, Orthodox Sephardim outnumber Orthodox Ashkenazim in Mexico City by a ten to one margin. Most Ashkenazic families have left religion over the years. Intermarriage, however, is a low six percent, according to the World Jewish Congress, mainly because Jews in Mexico are active in community institutions. Some 95 percent of all Jewish families are members of a community or the Jewish Sport Center and 90 percent of Jewish children attend one of Mexico's 16 community Jewish day schools.
In past years, most youths from Ashkenazic families who succeeded in remaining observant left Mexico to study in yeshivos or seminaries. Realizing that there was little future back home in the way of a thriving religious community, most young people married spouses from outside of Mexico and stayed abroad.
But the tide has begun to turn as the Ashkenazic community embarks on an ambitious push to build the infrastructure for a Torah community. Communal askanim see only an upside in that push, as presently there are only a few hundred Orthodox Jewish families among a population of about 20,000 Ashkenazim. The dream is to draw in all those who have drifted while attracting new faces to a community that offers a number of advantages.
(Excerpted from Mishpacha, Issue 702)
>