| Jr. Feature |
Down the Donut Hole
| December 1, 2021
Behind the scenes to see firsthand what grand-scale donut making is all about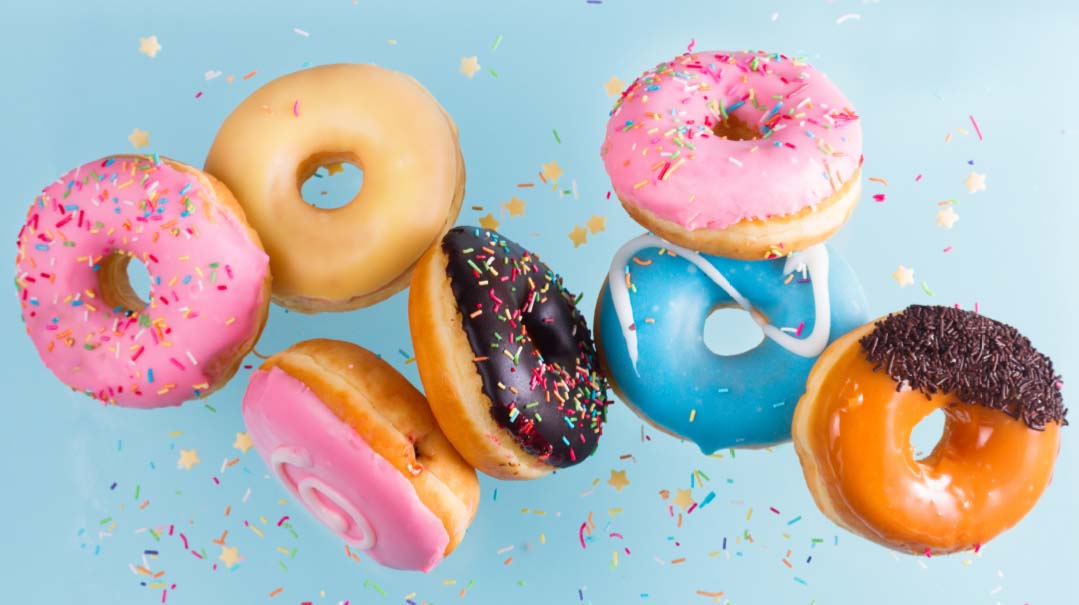 With Chanukah almost behind us, you've probably had a donut or two. Or three. Or four? Okay, no one's counting… With all those yummy fillings and flavors, and with nights and nights of Chanukah parties, who can resist all those donuts? The bakeries are filled with dozens of options — chocolate, custard, jelly, crumb toppings and nuts, pink donuts and blue ones. Who even comes up with all these ideas?
In all the craziness of the Erev Chanukah rush, we followed lucky Mishpacha jr readers: Rochel'la (11), Bluma (8), Sarah'la (7), Naomi (6), and Ruchoma (4). And Meir (4) R. behind the scenes to see firsthand what grand-scale donut making is all about.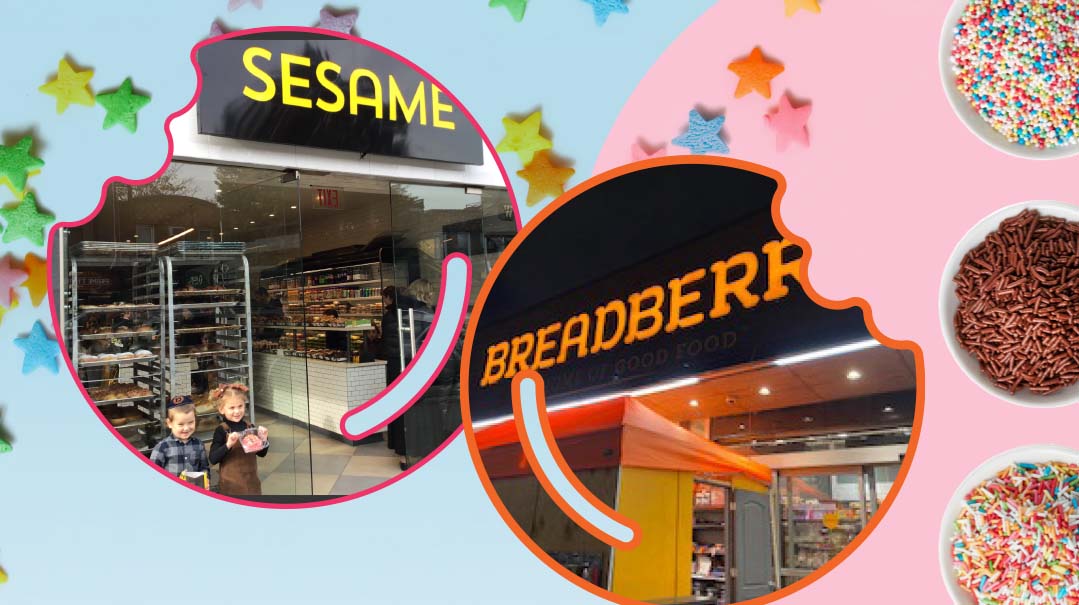 The Bakeries
Sesame:
Location: Brooklyn, New York
Opened: 2016
Specialty: Donuts
Breadberry's Bakery:
Location: Brooklyn, New York
Opened: 2014
Specialty: Unique dairy products
Let's get to know these two phenomenal bakeries before we go behind the scenes for an inside look:
The Best from the Chef
Sesame Chef: Chaim Zorger
Hi Chef, thanks for hosting us today.
Q: What's it like at your bakery this time of year?
A: Chanukah is definitely a crazy time of year at the bakery. There are real challenges in setting up a production system for so many donuts.
Q: What goes into making a batch of donuts?
A: There are around 200 donuts made in each batch. And the process, from start to finish, takes around three hours. That's with a staff of twenty people working to make the dough, then shape, fill, fry, and decorate the donuts.
Q: I've heard donut fillings and toppings are all the craze these days. Tell us about some of the more interesting flavors you use at your bakery.
A:  Our most interesting filling flavors are Nutella, caramel, rosemary chocolate, Oreo cream, strawberry jelly, blueberry jelly, pistachio, peanut butter
Q: And your least popular filling?
A: That would be lemon meringue.
Q: What do you do with the leftover donuts at the end of the day?
A: We give them away.
Hmmm… does that mean that I just have to be in the right place at the right time? Because I'll take those leftovers...

Breadberry's Chef: Meir Elbaz
Q: Can you tell me a little bit about your bakery?
A: Our bakery bakes exclusively for Breadberry. We like to make unique products that no one else makes. Specifically, we are known for our dairy products. They're really good.
Q: What times of the year are especially busy in your bakery?
A: I would say Shavuos and Chanukah. Shavuos, because that's when we make a lot of new, unusual dairy products that we don't make all year round, and Chanukah, because of the sheer number of donuts we need to produce to keep up with demand.
Q: How long does it take to make a batch of donuts?
A: Two days. In order to get those donuts to be perfect, they have to rise in a very specific way. Usually, we let dough rise in a machine called a proofer. Since one batch of donuts consists of 400, and we fry three batches together, we need to make sure 1,200 donuts are ready for frying at the same time. We don't have a proofer large enough for this. Besides, if the donuts spend too much time in the proofer, there'll be too much water in the dough. So they need to rise partially in the proofer and partially on the counter. That takes the whole night! In the morning we do the rest of the process. For the plainer donuts, this takes around four hours per batch. You can imagine how much longer the fancy donuts take…
Q: What is unique about your donuts?
A: Our ingredients. We use top quality ingredients and don't skimp on a single one.
Q: How do you come up with toppings and flavors?
A: We have a team of three people who think about what people like and what has never been done before. The idea also has to be practical and easy enough that we can make them in bulk.  Then we make some samples and give them to our tasters to try.
Q: Have you had any major donut catastrophes?
A: One thing that happens too often is when we come to the bakery in the morning and the donuts have over-proofed. That ruins them. Besides for all that lost dough, we need to have donuts to sell that day. This means finding a creative way to get the new dough to rise in time.
Q: Do you have some tips for our readers?
A: Experiment! Don't be afraid. Anything with sugar and cream is good. Don't overproof (allow to rise) too much because then the donuts will sink. The oil should be about 300 degrees Fahrenheit. Be very gentle when you put them in the oil.

Jr's at Sesame
After being ushered into the small back area, where the donuts are actually created and decorated, the fun was about to begin.
Question: When you got to the bakery, what happened?
Sara'la: We went inside the store and saw all the different donuts they had. Then we went to the back and they showed us all the stuff they use to make the donuts.
Bluma: It was really cool. They had these humongous deep fryers which are like huge containers. They also had all these machines that I never thought I'd see in my life, including a huge mixer for mixing all the dough, and these really big inserter machines. I went to baking classes, so I had seen inserter machines before — you stick the donut on a little stick, press a button and the jelly fills the donut — but these machines were way bigger. And the deep fryers were so different from the kind they have in the pizza store to make French fries. French fries take long to make, but you just pop the donuts in the oil and they're done. They also had this really cool machine for shaping the dough into circles. I always thought they made the circles by hand, but nope!
Rochel'la: The best part was that we got to decorate the donuts ourselves.
Sara'la: They let us put stuff inside.  We got to stick the donuts on the little sticks of the inserter machine, and press the button. The exact amount of jelly needed to fill the donut was let out.
Rochel'la: They also let us dip the donuts. We had a choice to dip the donut into chocolate frosting or vanilla. I dipped my donut in chocolate. The chocolate frosting was in a container, and I just dipped the donut right in. It was really, really drippy, and the man showed me how to smear the edges to stop frosting from dripping.
Ruchoma: And then I got to put on sprinkles! That was my favorite part.
Bluma: When we were done, we each got to pick out any donut we wanted off the main display. Yum!
The Experience
Question: Before you left your house to visit the bakeries, how did it feel?
Rochel'la: I was really excited! I couldn't wait to see what it was like to actually bake and decorate donuts in these amazingly delicious places!
Bluma: Going to the bakery was really exciting. I was hoping to learn something new, and I did! The whole process is so cool.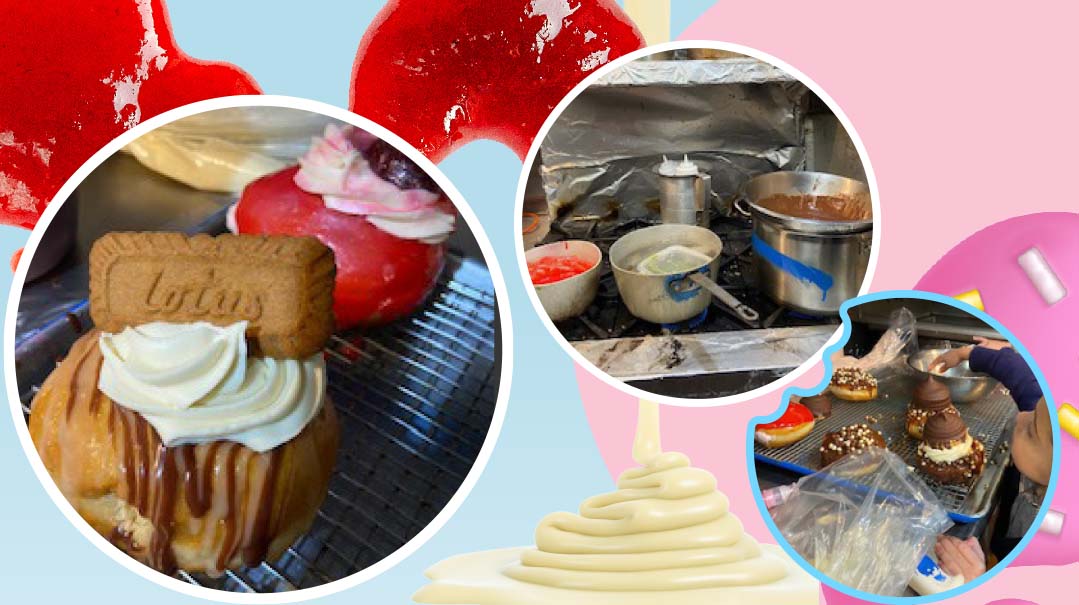 Jr's at Breadberry
A few days later, Rochel'la, Naomi and Ruchoma headed over to Breadberry to see how their donuts were made.
Question: How was the Breadberry experience?
Rochel'la: For the most part, the actual donut making was pretty much the same, except that their mixer was perhaps a little bigger than the one at Sesame. The decorating process was really, really exciting.
Ruchoma: Yes! I loved the decorating part. We got to use this little spray bottle which sprayed a sort of edible pink glitter. That was my favorite part.
Rochel'la: It was really fun because we actually got to decorate the donuts all the way. From dipping it in chocolate while the chocolate was melting, to decorating it in whatever way we wanted. The chef demonstrated how each of his fancy donuts were made. Then we got to shape it in any combination we wanted. When I finished decorating mine, a different man came into the kitchen and chose mine to eat!
It was so cool to see how much you can do with just a donut. Their donuts were huge and piled high with all different things.
Rochel'la: When we were done, everyone got to choose one of the fancy donuts for themselves. We also got to try a piece of each of the other donuts. They were yum!
Now it's your turn…
Yes, Jr. readers, now it's your turn to get creative in the kitchen. Like Chef Elbaz said, anything with cream and sugar is good — you just need to experiment!
Here's how to join our
Create & Decorate Contest
1 Pick from one of our four categories of decorations:
Sophisticated
Whimsical/playful
Elegant
Modern
2 Bake and decorate any kind of baked good that suits your fancy — cookies, cupcakes, cakes, donuts, etc.
3 Only use ingredients and decorations that can be found in a standard in-town grocery store.
4 Shop only once at the grocery store for ingredients.
5 Get ready and start decorating!
6 Take a picture of your creation and send it in to junior@mishpacha.com along with the form below filled out.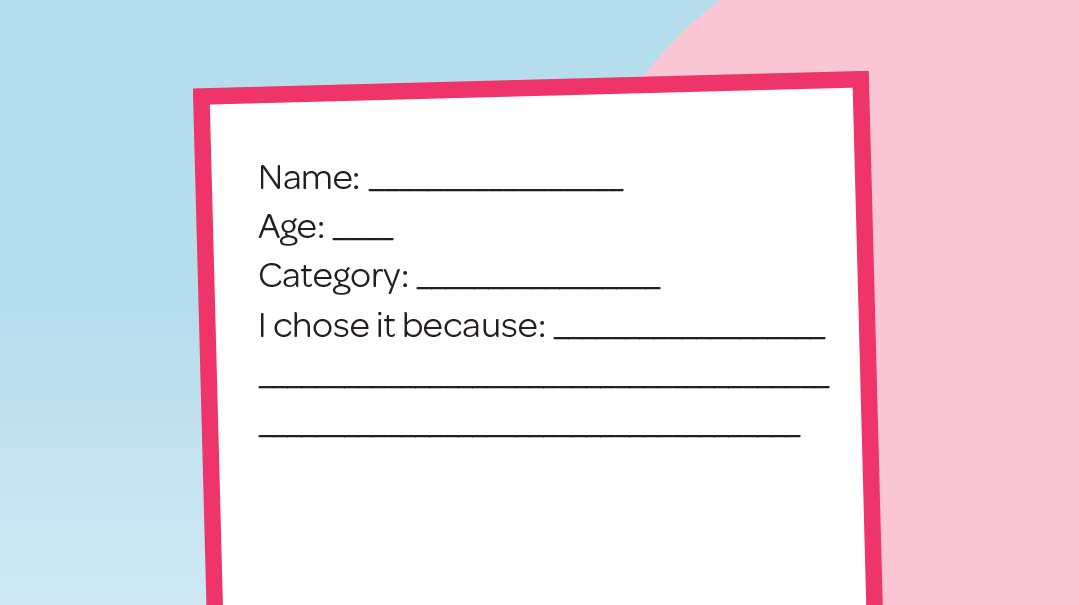 (Originally featured in Mishpacha Jr., Issue 888)
Oops! We could not locate your form.
>