| True Colors |
Dog City, New Jersey
| February 19, 2020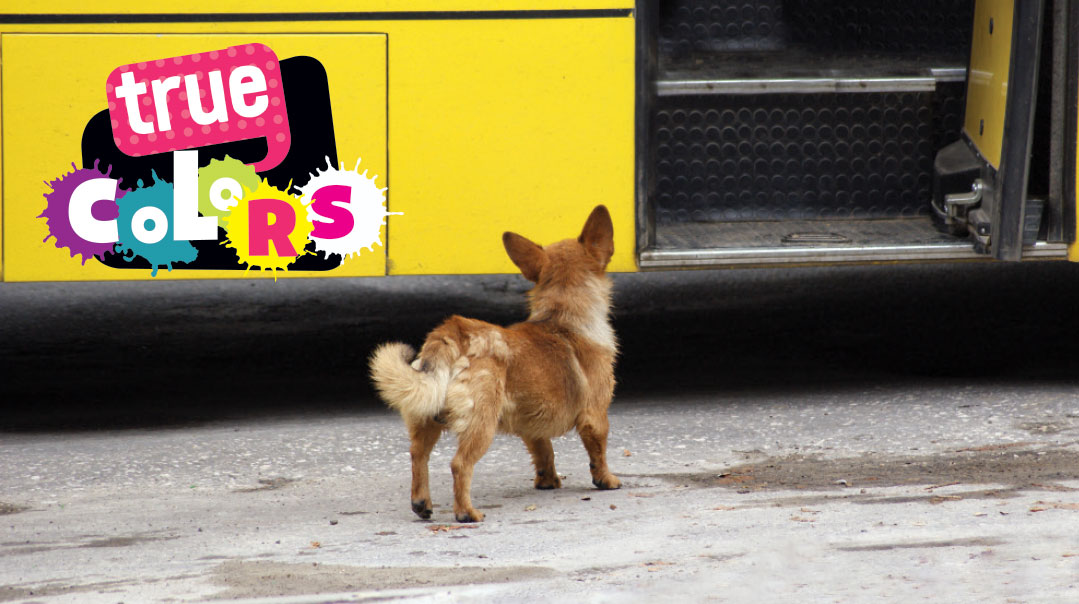 When my parents moved us down the road from where I'd lived my whole life, we were suddenly Jackson, New Jersey residents. Our new block looked very different from the frum neighborhood of townhouses we were used to in Lakewood, and my parents cautioned us that it was now more important than ever to make a kiddush Hashem, that our new neighbors were used to living around people more like them, and people were often afraid of change. We should smile and say hello to the new neighbors. We should always be considerate. And never park the car in a way that would block a mailbox or turn around in their driveway, of course.
As we carried some of the more fragile items into the new house that we didn't want to trust to the moving truck, we kids decided that living in Jackson couldn't be so different. After all, this wasn't a cross-country move. We would attend the same school, shop at the same supermarket, and take a short drive to visit our old neighbors, instead of just walking down the block to knock at their door.
But we were wrong — Jackson turned out to be pretty different from Lakewood! There were blue jays and bright crimson cardinals flitting through the huge trees in our backyard, and flocks of wild turkey in the road — you sometimes had to wait to cross the street because of all the turkey traffic! Families of deer appeared at dusk in the backyard to nibble the tiny wild strawberries that grew there.
Those animals were beautiful, and I loved watching them from the deck. But I have always been very afraid of dogs, and Jackson is full of dogs. There were dogs that barked loudly from their gated lawns as I walked home from the bus stop, and, even worse, unleashed dogs that sauntered down the street on their own. Seeing them would always make my heart race.
Two days after we moved in, my older sister drove us to Target where we checked items off Mommy's list as we put them into the shopping cart: temporary window shades, check; a new doorknob to replace the broken one, check; a dog toy for Bobby's new puppy.
Bobby's new puppy? No way.
I looked at my sister in confusion, and she looked at me. Bobby is my father's mother who lives in Queens. There was no way in this world — or any other — that that grandmother had gotten a dog.
"Maybe you read it wrong," I suggested. "Maybe it says a log from Troy? A baby boy? Metal alloy?"
"It says a dog toy for a puppy."
"Maybe Bobby and Zaida's alarm system broke and they bought a watchdog?"
My sister shook her head at that silly suggestion, but we selected a rubber chew toy shaped like a bone.
"Ma… dog toy?!" I questioned, huffing into the kitchen with heavy Target bags weighing down both of my arms.
(Excerpted from Mishpacha Jr., Issue 799)
Oops! We could not locate your form.
>