| FamilyTable Feature |
DIY Crispy Onion Salt
| March 21, 2023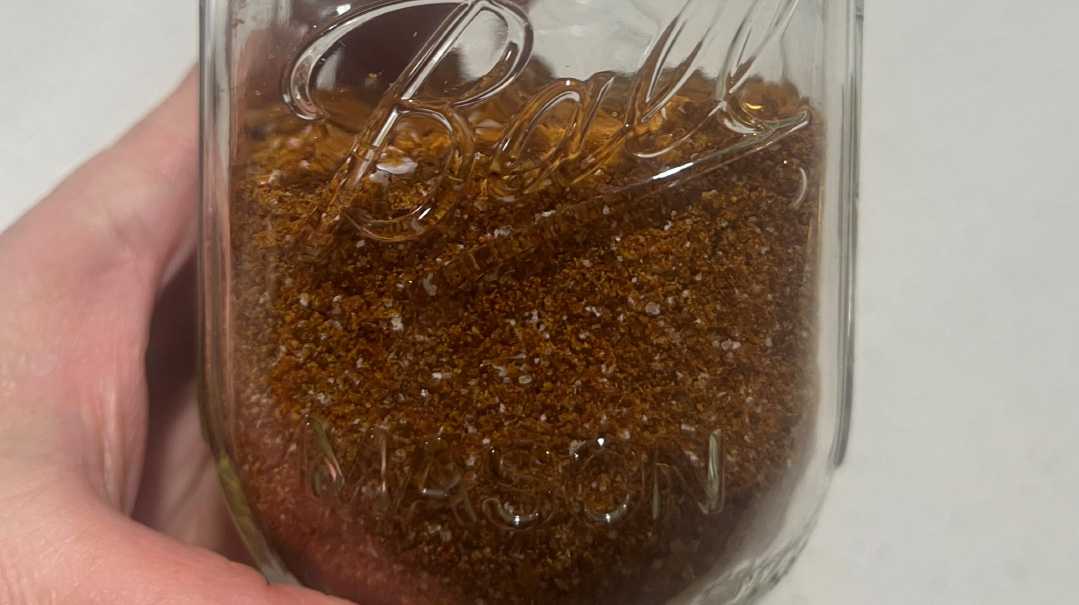 Text and Photography by Dovid Biderman
I always love the challenge of making something from scratch, so when someone told me about a homemade onion salt they saw from a kosher blogger named Carolina Gelen, I knew it was going to be right up my alley. This was a bit time consuming, but it wasn't a lot of active labor, so it was worth it! It's delicious on just about anything.
1–2 Tbsp oil
5 Vidalia onions, very thinly sliced
kosher salt, to taste
Heat the oil in a large frying pan over medium heat. Add the onions to the pan and sauté until they are well caramelized, between 45 minutes and an hour. You will need to add minimal amounts of water every so often to prevent them from sticking to the bottom of the pan. When the onions are jammy and dark brown, sprinkle them with a little kosher salt.
Line a baking sheet with parchment paper and spread the mixture out in the pan.
Place the onions in a 160°F (71°C) oven overnight, or up to 15 hours, mixing them every few hours until they're crispy and very dry. You can also do this in a dehydrator. Place the caramelized onions in the dehydrator at a temperature of 160°F (71°C) for 15–20 hours (we found they needed 20 hours).
Blend the dehydrated onions in a food processor, a blender, or a coffee grinder. When well-blended, season with salt to taste. We used 5 teaspoons, but taste after each teaspoon.
Store in a mason jar or an airtight container.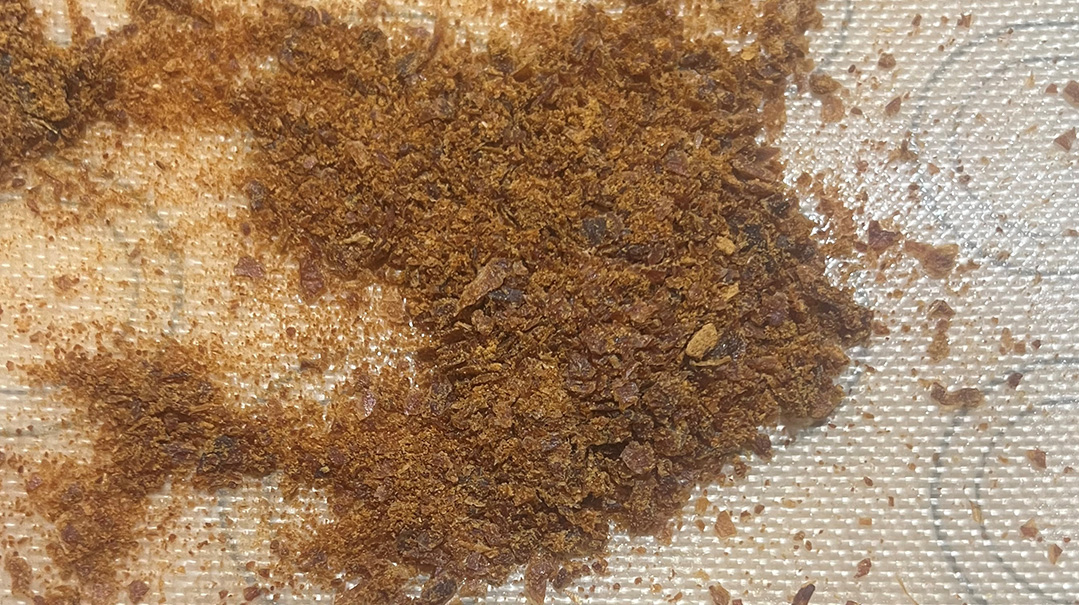 (Originally featured in Family Table, Issue 835)
Oops! We could not locate your form.
>