| Jewish Geography |
Did Israel Miss the Boat with Turkey?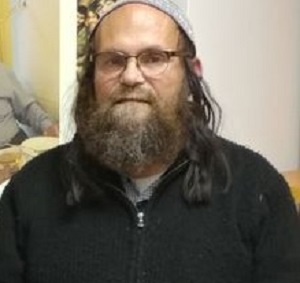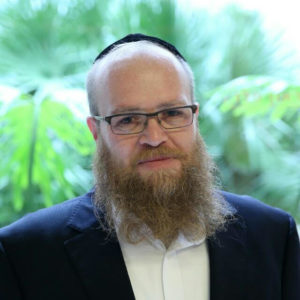 | July 6, 2016
Herzl Shaul and Dr. Simcha Goldin entered the room where Prime Minister Netanyahu and UN secretary-general Ban Ki-moon were seated even if the outcome of their brief meeting was a foregone conclusion.
"We already knew what Netanyahu would tell us" Shaul said. "That reconciliation with Turkey was vital for Israel's security and the price was too high to include the return of the bodies of our precious sons in this agreement. The UN secretary-general was more encouraging. He promised to work for their return although despite his good intentions we don't expect any quick breakthroughs."
It's been almost two years since Sergeant Oron Shaul and Lieutenant Hadar Goldin were killed in Gaza during Operation Protective Edge. Shaul was one of six soldiers killed when Hamas fired an anti-tank missile at their armored personnel carrier. Goldin a member of the Givati Brigade was searching for tunnels when Hamas terrorists ambushed and killed him. In each case Hamas grabbed their bodies to hold as bargaining tools.
The Shaul and Goldin families had been anxiously following the negotiations with Turkey. Hamas has headquarters in Turkey and Israel had been demanding that Turkey both prevent Hamas operatives from orchestrating attacks on Israelis from Turkish soil and pressure Hamas to return the bodies.
When the full agreement was announced and Shaul and Goldin were only included in a side letter of understanding to continue discussions over their return their families set up a protest tent near the prime minister's residence.

Pedestrians stopped by to comfort the families while drivers stopped their cars and honked their horns to express solidarity occasionally bringing traffic in this busy central Jerusalem neighborhood to a halt. Herzl Shaul surveyed the scene. "We learned from the Shalit family that this kind of protest is the only way to move things along in this country" he said.
Despite the public disapproval and some stiff opposition inside the government the cabinet voted 7-3 to approve the deal with Turkey.
Shaul says Netanyahu explained that to include the return of the two soldiers as well as the bodies of two other Israeli civilians thought to be held in Gaza Israel would have been required to end its naval blockade entirely and free Palestinian security prisoners who the prime minister said was providing Israel with vital intelligence terms that Israel rejected.
Herzl Shaul contends Israeli negotiators gave in too easily. "The Turks need us no less than we need them and Israel also capitulated to Hamas. We misplayed all of our negotiating cards" he says.
Israel indeed conceded on two of the three conditions that the Turks had insisted on to restore the diplomatic relations Turkey severed in the aftermath of the 2010 flotilla incident when a Turkish ship the Mavi Marmara tried to break through Israel's naval blockade of Gaza. Israeli Navy Seals boarded what they thought was a ship manned by peace activists only to find many armed with iron bars and knives. Ten Turks on board were killed in an ensuing battle.
Turkey demanded an apology compensation to the families of the Turks killed on board and a lifting of the blockade on Gaza.
Israel already met the first condition in March 2013 when President Obama arranged a conference call between himself Netanyahu and Erdogan where Netanyahu expressed regret for "errors that may have been made during the course of the incident."
As an outgrowth of the admission and as part of this latest deal Israel agreed to pay $20 million in compensation to a Turkish fund that will divide the money among the families. This clause aroused the most opposition inside the cabinet especially among defense minister Avigdor Lieberman and education minister Naftali Bennett who perceived it as a reward for terror.
Former National Security Council head Yaakov Amidror formerly part of the negotiating team with Turkey disagreed. "The compensation goes only to the families of Turkish civilians not to the terrorists on board who carried out hostile attacks " Amidror said. Israel did come out on top regarding the third and final condition and will maintain a full naval blockade on Gaza. Israel will permit Turkey to send aid to Gaza for the construction of a power plant and a water desalinization project — ventures that are also a clear Israeli interest to help prevent the living conditions in Gaza from becoming unbearable. However all shipments must first pass through Israel's Port of Ashdod for security inspection before it can be sent on to Gaza. The first such vessel bearing 10 000 tons of equipment and food docked Sunday in Ashdod. Herzl Shaul and family arrived at the same time to the Kerem Shalom border crossing between Israel and Gaza to symbolically block the transfer of the ship's cargo.
Israel also won Turkey's agreement to lift its veto on Israeli cooperation with NATO although no one expects that Israel and Turkey will return to the heyday of their strategic alliance that followed the 1994 US-sponsored Security and Secrecy Agreement when Turkey bought arms from Israel and both nations conducted joint military exercises. Turkish-Israeli relations were then considered a model for Middle East cooperation between a Jewish and Muslim state.
However both Erdogan and Netanyahu now see eye to eye on the need to counterbalance Iran's military ambitions in the region. The resumption of diplomatic relations is expected to facilitate at least the informal formation of an anti-Iran coalition that would also include Egypt and Saudi Arabia. Israel also hopes to open export markets for its natural gas via Turkey a land bridge between Europe and Asia. Whatever gains Israel may have made geopolitically are little consolation for Herzl Shaul.
"The national interest of the highest priority is that IDF soldiers and fighters know that the leaders who send them to the battlefield are committed to bringing them back" he says.
His health has deteriorated markedly since his son's death. He has been diagnosed with cancer and neither he or his wife are working. "Our lives have been divided into two parts: before and after. Now we have no life and no joy. I don't even have tears left to shed. I say Kaddish for my son but I have no grave to visit which would at least be a small consolation. Without a grave there isn't even a shred of a connection with our son even if he is no longer alive.
"Anyone who has never experienced this may not understand us."
Oops! We could not locate your form.
>