| World Travelers |
Destination: Northern California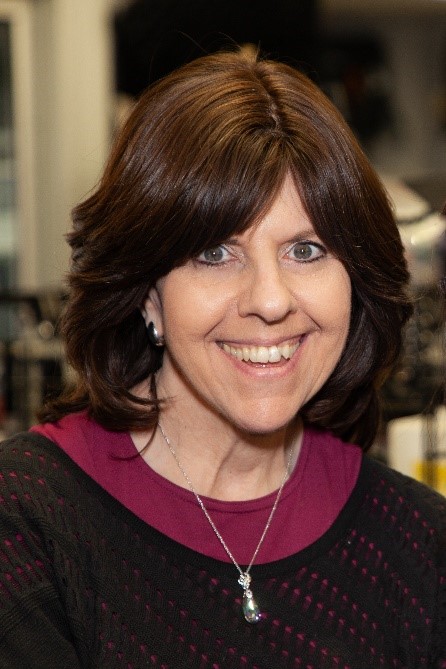 | August 10, 2021
The tallest tree in the world — Hyperion, at 380 feet tall — was discovered in this area in 2006

Where: Northern California
When: July 3 – 18, 2016
Who: Rabbi Alport, Dr. Alport, Moshe Aharon (14), Yosef Meir (8), Devora Leah (2)
Most memorable experience: The last day of the trip was my (Rabbi Alport's) birthday, and we were near Redwood National Park, almost six hours north of San Francisco. The tallest tree in the world — Hyperion, at 380 feet tall — was discovered in this area in 2006, but to protect it from visitors who could endanger its long-term survival, its precise location was kept a secret.
I managed to get directions to find it, which involved a 45-minute drive down a winding mountain road, crossing a waist-high stream, and wading through a bug-filled creek for 20 minutes. My family didn't like the sound of this and was skeptical about the odds of success, so they elected to relax in the hot tub at our AirBNB while I went alone. Baruch Hashem I successfully found Hyperion, a memory that I still cherish today.
Alcatraz – One of the most popular attractions in San Francisco is Alcatraz Island, which contains a jail that was in use until 1963 to house about 260 inmates. Dangerous convicts like Al Capone were sent there because it was considered impossible to escape from due to the strong currents and frigid waters that surround it.
McWay Falls – The overlook at McWay Falls was one of the most scenic panoramas we saw on our drive down the Pacific coast. We could only enjoy the view of the waterfall from above since it is dangerous and illegal to hike down to the bottom of it.
Esrog orchard – The largest esrog orchard in America is just outside the entrance to Yosemite National Park. Interestingly, it is owned by the non-Jewish Kirkpatrick family, who have been using their expertise in growing citrus fruits to produce beautiful esrogim for 40 years, which are distributed through their partner in Lakewood. The Kirkpatricks were kind enough to give us a tour, where we saw how esrogim are grown and kept blemish-free. It was fascinating to hear our Presbyterian tour guide discuss pitoms and bletlach!
Tahoe Fireworks – Our summer travels often coincide with July 4, and since we love fireworks, we always seek out the best show in the area. Lake Tahoe's elaborate pyrotechnics display over the lake is considered one of the top 10 fireworks shows in the country, and after watching it, we definitely agree!
Panning for gold – California's population surged after gold was discovered in 1848 by James Marshall at Sutter's Mill, about two hours northeast of San Francisco. After checking out Sutter's Mill, we had fun panning for gold in the area. We didn't strike it rich, but the kids found a few flakes of gold to bring home as cherished souvenirs.
Golden Gate Bridge – The Golden Gate Bridge connects San Francisco to Marin County and is the most photographed bridge in the world. When it opened for use in 1937, it was the longest and tallest suspension bridge in the world at the time. Although it is often shrouded in fog, we got lucky and were able to see the full span.
Google slide – South of San Francisco is Silicon Valley, the home of many famous technology companies. A frum Google employee kindly gave us a tour of its campus on his day off on Sunday. Google is known for its playful style, which includes this slide in the executive building that allows the bigwigs to have fun when coming down from their offices to the ground floor.
Hagafen Winery – An hour north of San Francisco is an area called Napa Valley, which is world-renowned for the wines it produces. Although most of its vineyards are not kosher, we visited Hagafen, which became the first kosher winery in California when it was founded in 1979, to see how their wine is made and to taste some delicious samples.
Jelly Belly factory – Near the state capital in Sacramento is the Jelly Belly factory, where we took a tour that showed us how the yummy candies are made. The best part was the unlimited samples at the end of the tour — all kosher and all free! We also bought several cheap bags of "flops," candies that got rejected for having imperfect shapes.
Yosemite Valley – Yosemite National Park is the third oldest national park in the US. It is best known for its waterfalls and towering granite monoliths. On our hike down the Panorama Trail, we got to see this stunning panorama of Yosemite Valley in all its grandeur.
Bodie Ghost Town – Located on the eastern side of Yosemite National Park, Bodie is one of the most extensive and well-preserved ghost towns in America. From 1877-1882, more than 10,000 people lived in Bodie after gold and silver were discovered in the area, but after the last mine was closed in 1942, it became a ghost town. More than 70 years later, it is still frozen in time, and almost 200 buildings — like the house pictured here — are open for tourists to come in and explore.
Giant sequoia – On our visit to Sequoia National Park, we saw General Sherman, the largest tree in the world by volume, as well as other massive trees named General Grant, President, and Lincoln. Being able to drive through the bark of a tree in our minivan — with plenty of space left over — helped us appreciate just how mighty these trees are. Mah rabu ma'asecha Hashem!
Hearst Castle – After driving the Pacific Coast Highway down the picturesque coast for a few hours, we reached Hearst Castle, a 68,500 square foot mansion that was built by William Randolph Hearst, who lived there from 1925-1947. On our tour we got to see many of the opulent and ornate rooms, along with the beautifully landscaped grounds.
(Originally featured in Mishpacha Jr., Issue 873)
Oops! We could not locate your form.
>