| Day in the Life |
A Day in the Life of Daniel Agalar | December 11, 2019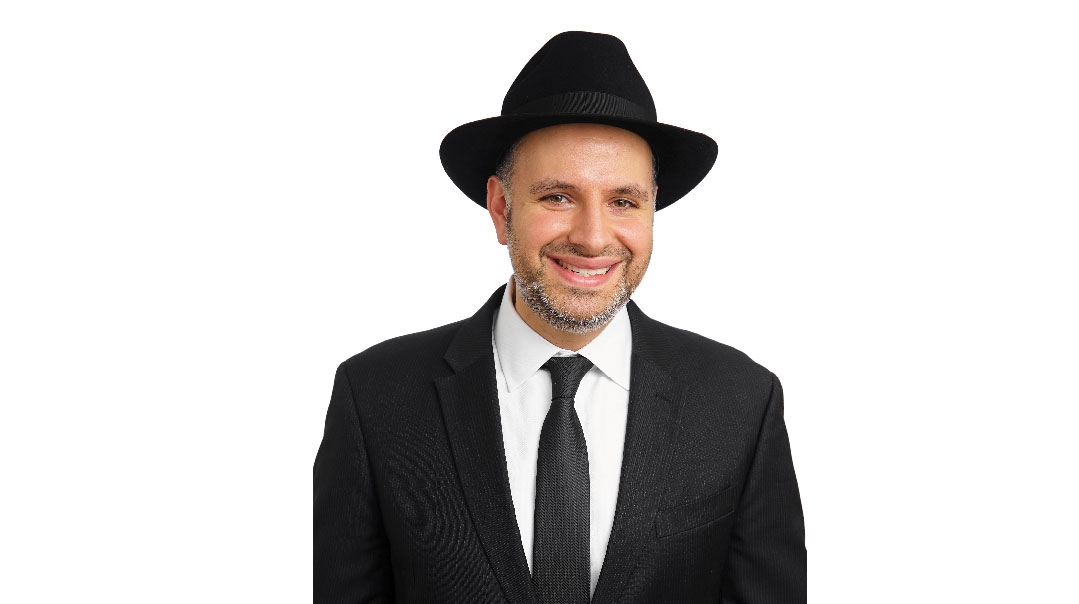 What I do
I manage an online database of inspiring stories. I clip stories from shiurim by various rabbanim and organize them by topic on storiestoinspire.org. I also send them out to subscribers.
What that means
I started this around two years ago, and at this point, I'm posting two audio stories and one inspirational quote per day on my WhatsApp group, and stories on the podcast group as they come. Stories can run three, five, or even ten minutes, occasionally up to 15 minutes. There's also an "Inspiring Quotes" section where I post new quotes daily, and I recently released Flashes of Inspiration, a book of short and inspiring quotes.

How it works
I sell men's headwear and apparel on Amazon, eBay, and Walmart, and because of the nature of my business, I'm able to listen to shiurim all day, which is how I'm able to find all of these stories. When I hear a captivating story being told in the shiur, I stop what I'm doing to record it — I use a special program that records audio playing from a specific browser. I trim the recording, merge a Stories to Inspire intro to the beginning of the file, and shrink the file size if necessary. After that, I upload the story to my podcast, create a title, and add it to the appropriate topic with the speaker's name and a link to the full shiur.

How I got started
I've always loved stories. I remember my father playing Rabbi Paysach Krohn tapes in the car while driving me to school. I would also read The Maggid Speaks, Touched by a Story, and other story series in my free time. As I got older, and I was asked to speak at friends' sheva brachos or in shul, I saw that stories captivate and motivate audiences on every level — they touch the heart more than anything, but I found I was forgetting stories I had told in the past. I figured it would be a good idea to create a story database organized by categories.

Added motivation
The second reason I started was because of my five children — every night when I tuck them into bed, I tell them a story or two, and on Shabbos and Yom Tov, three stories. I found myself looking for stories during the day to tell them at night. At a certain point, I thought that others would probably want to hear these stories as well, so I started a WhatsApp group for family and friends. I would tell the stories to my children and then record the story on my phone and send it out to the group. Over time, the group grew, and I was getting lots of positive feedback, and eventually, to save time, I started to clip stories from various speakers and rabbanim instead of recording myself, and I'd send those out.

Qualifications
Any story that motivates a person to grow closer to Hashem and into a better version of himself is a Stories to Inspire story. Listeners tell me they internalize the stories' messages — the stories give hope, and allow us to see Hashem's Hand in everything. And the impact isn't just in the story itself, but from the fact that you're listening on a daily basis — every day you get a little dose of inspiration. Like a subscriber once told me, "These stories have truly made a difference in my day-to-day life. My brachot are more intentional, my tefillot are more intentional."

Most challenging part
Finding true stories to post. I follow certain guidelines — I try to stick to speakers who are known to verify stories; personal stories or stories that were heard firsthand; and stories where the speaker cites the source, be it a sefer or another speaker.

Changes I've made along the way
I used to send out the stories at around 10 a.m. PST, but then a subscriber in a different time zone asked if they could be sent out earlier so he could listen on his way to work. I now send them out around 6 a.m. PST. Also, at one point I realized people were sharing stories, but there was no way of knowing where they came from. I asked my friend, renowned speaker Rabbi Yoel Gold, to record a short professional introduction to be added to each story, and he did.

Memorable feedback 
There have been many instances where I was contacted by a subscriber who shared that the story that was sent on that day was exactly what was needed to uplift and strengthen them at that moment. On a day that I sent a story from Rabbi Krohn about the importance of giving chizuk to those who need it, a subscriber told me, "There was a girl in my class a long time ago who was bullied to the point where she would stay home for weeks at a time so that she wouldn't have to come to school. Rabbi Krohn said we should think about one person who needs chizuk, and I worked up the courage to text this girl after not speaking to her for years to ask her how she's doing. Thank you for sending these beautiful stories that literally change lives."

In Brief:
Group effort I do the majority of the work, but Stories to Inspire wouldn't exist if not for the dynamic speakers and the Torah websites like TorahAnytime who dedicate their time to record and provide shiurim for Klal Yisrael.
Late-breaking news I recently partnered with the Chofetz Chaim Heritage Foundation, and they'll soon be playing the stories on their Chazak line!
Next up To create a system where you can sponsor a day of stories in honor of a loved one. Until now I've been funding this, but I think that feature would be a nice meaningful addition — and helpful!

By the numbers
1,200 stories posted
165,000 stories played on the website
1,000 daily subscribers via WhatsApp and podcasts. And a subscriber recently contacted me and said he shares the stories daily with a broadcast list of almost 3,000 people….
21 categories of stories to choose from on the website — chesed, middos, kiruv, teshuvah, and so on.
5 podcasting platforms where you can access the stories: Apple, Spotify, TuneIn, Stitcher, Google Play.
(Originally featured in Mishpacha, Issue 789)
Oops! We could not locate your form.
>