| EndNote |
Cut It Close
| April 11, 2022
The editor needs to cut the scenes, get the lip sync exactly right, and perfect the film's coloring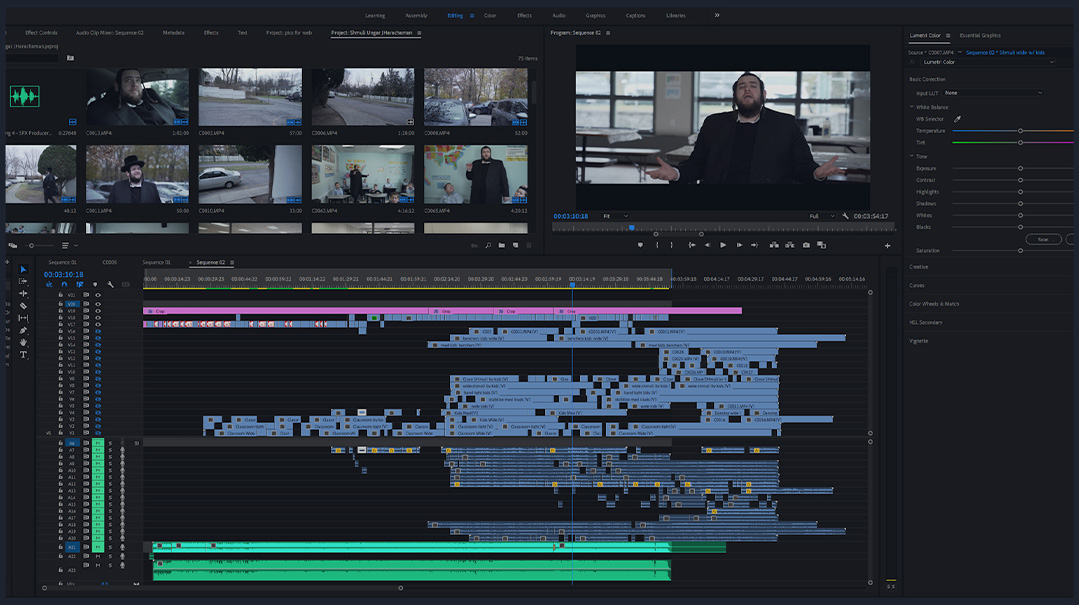 The final stage, the long and lonely editing of the multiple takes into the perfect video clip, is usually entirely in the talented hands of the director. It can take dozens of hours and days of work until the film is complete. The editor needs to cut the scenes, get the lip sync exactly right, and perfect the film's coloring. Occasionally, if the performer wasn't fully comfortable or confident at the shoot, the editor will have to work hard to "rescue" the film with a lot of skilled cutting.
Many platforms record exactly how long viewers watch each clip, and part of the editor's expertise is to work with that data on attention spans to make sure the video hits the right notes at the right time, or, to put it simply, doesn't get so boring that people turn it off.
"We'll do whatever it takes. It happened to me once, with the recent music clip of Shalsheles Junior, that we realized at the editing stage that the film just wasn't interesting enough," says Motty Berkowitz. "We took the unusual step of bringing everyone back for another shoot, adding in elements to spice things up."
"Clients used to have the idea that after the shoot, they'd sit down with the editor to edit it," says Shlomo Rivkin. "I have a different process — I sit down myself for hours and come up with my own version."
He then sends the draft to his client for any comments, and is open to change if they have other preferences. But ultimately the final judge is the viewer. When they click, share, and sing along, then the producer finally knows all the hard work was worthwhile.
(Originally featured in Mishpacha, issue 907)
Oops! We could not locate your form.
>