| Metro & Beyond |
Cuomo's Prosecutor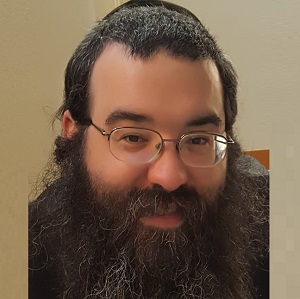 | March 10, 2021
Interestingly, Letitia James may be the only elected official to be trusted by both progressives and the Orthodox community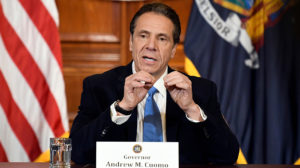 "Letitia James — unbought and unbossed," is how she described herself when running for state attorney general in 2018.
The media punditry criticized that portrayal at the time — her campaign got a big boost from Governor Andrew Cuomo after the abrupt resignation of Eric Schneiderman.
"I challenge that characterization," James told me at the time. "Governor Cuomo is supporting me, but he's supporting me because I have a record of getting things done, because I know how government works, and Governor Cuomo is supporting me because of my commitment to justice. And because he wants to be on the right side of history. But at the same time, I'm going to maintain my independence, because the office is independent from the governor's office. It's really critically important that you maintain that independence."
James's greatest test comes now, as she begins the tasks of prosecuting Cuomo, the state's most powerful politician in decades, for a series of disparate crimes — from covering up the number of Covid deaths in nursing homes to creating a toxic work environment for his subordinates.
Cuomo had almost made a sport of belittling James's predecessor, Schneiderman, but he has refrained from doing so to James. Nevertheless, there is little love lost between the two, someone familiar with the relationship told me.
A scrappy politician, James was a city councilwoman from Crown Heights, becoming the first to get elected solely on a third party line, rejecting the Democratic Party in favor of the leftist Working Families Party nod. She rose from there in 2013 to become New York's public advocate, a citywide position that acts sort of as citizens' ombudsman and replaces the mayor in case of incapacity.
On James's first day on the job, a Jewish businessman, Menachem Stark, was murdered in what was later revealed to be a robbery committed by former employees. The New York Post, which largely invented the category of tabloid journalism, gave the murder tasteless coverage that deeply offended the community.
James participated at a rally in Brooklyn Borough Hall that day to condemn the Post. She received the biggest applause of the day when she made reference to an editorial the paper had run the day before, calling for the elimination of her position. "And to the New York Post, thank you for reminding me why we need a New York City public advocate."
James became the front-runner for state attorney general when it opened up in 2018. But she suddenly needed lots of funds to run a campaign. Cuomo saw an opportunity to kill an enemy — the Working Families Party had been a thorn in his side for years — and to control the AG. He offered to open up his donor network if she would renounce her support from the leftist party. She agreed.
Interestingly, James may be the only elected official to be trusted by both progressives and the Orthodox community. She once told me that "blacks and black hats" should organize a coalition to battle hate together. And she has sued an upstate village that placed hurdles before Jews who wanted to buy homes there, and warned Rockland County Executive Ed Day to stop purveying hate against the local Jewish population.
But in Cuomo, James faces a crafty politician with nothing to lose. She said she intends to hire a private prosecutor to investigate whether the governor committed crimes, and will neither fear nor favor him.
Yoel Lefkowitz, a former James aide who is currently an independent political operative, said that she is the rare breed of politician best able to carry out the prosecution.
"I've seen her in action," Lefkowitz said, "and she is a deeply compassionate woman who cares about doing what is right. For us, she is the best friend the Jewish community ever had in Albany."
(Originally featured in Mishpacha, Issue 852)
Oops! We could not locate your form.
>