| Profiles |
Court Jew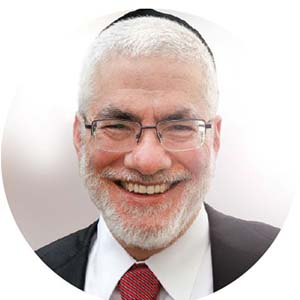 | January 14, 2019
Nathan Lewin reflects on sixty years on the bar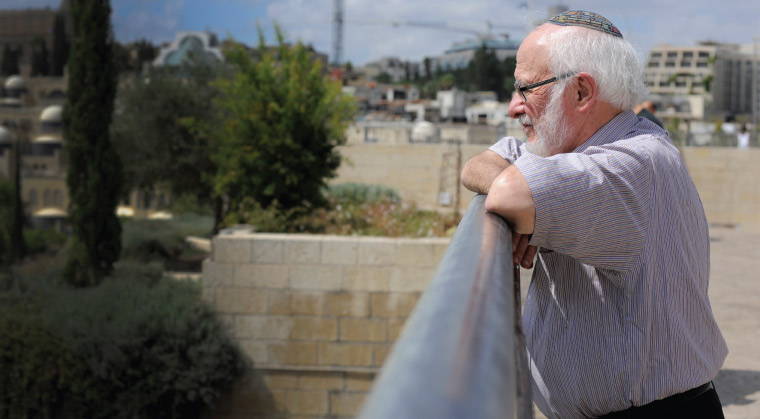 Nat Lewin, a promising young law student, figured it would be easy to find a summer job. He'd finished his second year in Harvard Law School among the top ten of his class and served as an officer on law review. But no major law firm would take him.
Six decades later, he still remembers the sting. "One of the titans of the Jewish bar at the time told me, 'Young man, if you intend to practice with a major firm, I suggest that you get a dispensation to work on Saturdays and Jewish holidays from your rabbi.' "
Lewin refused to give up Shabbos observance — and he also refused to abandon his dreams. With 60 years of experience behind him, including several game-changing cases for religious Jews across America, he marvels at the changes in the American legal landscape. "Today, you can find at least a minyan of guys wearing yarmulkes in almost every major New York firm," he says. "And a firm that was off-limits to Jews in my day now has a frum managing partner."
Nathan Lewin and I are sitting in the living room of his elegant Jerusalem home just outside the Old City. His "Yankee succah" is still up, with its view of Jaffa Gate.
Lewin has long since earned the accolade of "D.C. super-lawyer," both as an appellate attorney — he has argued 28 cases in the Supreme Court — and as a member of the white-collar criminal defense bar. But for close to 50 years, he has also been the most prominent advocate for Orthodox causes in America. Past clients include the Village of Kiryas Joel in the Supreme Court, Chabad in numerous menorah cases (including a victory in the Supreme Court), and Sholom Rubaskhin.
Nat and I first became friendly when I was writing the biography of Rabbi Moshe Sherer. Rabbi Sherer's respect for him was almost unlimited, and he consulted with Lewin whenever any major legal issue arose. His name appears repeatedly throughout the Rabbi Sherer biography in connection with a wide array of issues — e.g., the first New York State Get Law; the 1970 hijacking of a TWA jet carrying Rav Yitzchak Hutner ztz"l, rosh yeshivas Chaim Berlin; and protecting shechitah from US Department of Agriculture regulations.
My Isru Chag visit starts as purely social. But soon into our four hours together, I realize that I should pick up pen and paper to record a master raconteur sharing memories of over 60 years in practice. Perhaps it is even my duty to do so as long as he remains too busy with his legal practice to sit down and write his own memoirs — something that his family and friends have long been urging him to do.
Nat returns to his failure to secure a job after his second year at Harvard. "That turned out to be one of the best things that ever happened to me. I saw a notice that Professor Benjamin Kaplan was looking for a summer research assistant, and I got the job. We hit it off very well, and Kaplan eventually prevailed on his law school colleague Paul Bator, a former clerk to Justice John Harlan, to recommend me to Justice Harlan for a clerkship."
Lewin was only the second Shabbos-observant Jew to clerk for the Supreme Court. The first, who clerked for Justice Felix Frankfurter, was Professor Louis Henkin, son of the renowned posek Rav Yosef Eliyahu Henkin.
High Hopes for the High Court
Our conversation takes place the day after Dr. Christine Blasey Ford and Judge Brett Kavanaugh made their emotionally charged presentations before the Senate Judiciary Committee. I ask Nat whether he knows Kavanaugh.
"I don't really know him well. I don't think I have ever argued a case in front of him. But in 2011, he brought his whole Yale Law School class to hear my Supreme Court argument in Zivotofsky v. Clinton — an argument to include the country of Israel on passports issued to US citizens born in Jerusalem — and asked me to speak to the class after the argument. And after we lost before the D.C. Circuit, Judge Kavanaugh voted for a rehearing en banc, i.e., before all the judges of the D.C. Circuit."
Lewin is clearly enthusiastic about the likely impact of Judge Kavanaugh's elevation to the Supreme Court.
"A Supreme Court with Justices Alito, Gorsuch, and Kavanaugh on it would, in my view, be the most favorably disposed to claims of religious liberty of any in recent history."
Lewin has a personal reason for citing Alito's positive attitude toward religion: When Justice Alito was still on the Third Circuit, he wrote the opinion in the Tenafly eiruv case and cited the argument Lewin made in his amicus brief — that in prohibiting the attachment of a lechi while allowing people to post a wide variety of notices on telephone poles, Tenafly was improperly discriminating against religion.
But it's a different amicus brief that figures most prominently in Lewin's hopes for the future Court.
"My greatest hope is that the Supreme Court, with Judge Kavanaugh on it, would revisit the 1971 case of Lemon v. Kurtzman," he says.
In that case, the counsel for the American Jewish Committee convinced the Court that any direct aid to parochial schools — in that case, for salaries of teachers of state-mandated secular studies — is barred by the Constitution's Establishment Clause.
"I had argued in an amicus brief that not only were the salary supplements permissible under the Establishment Clause, they are required under the Free Exercise Clause," Lewin says, explaining, "If the state requires the teaching of certain subjects, not financing that teaching is discrimination against religion."
The Lemon precedent has been chipped away over the years, but it has never been overruled.
"If the new Court succeeds in overruling it," Lewin says, "that could lead to financial benefits for Orthodox schools far greater than anything that can be achieved via vouchers or other means."
Government Duty
After his Supreme Court clerkship, Lewin worked for four years in the Solicitor General's office — first under Archibald Cox, the original Watergate special prosecutor, and then under Thurgood Marshall, who was subsequently nominated by President Lyndon Johnson to be the first black justice on the Supreme Court. While in the Solicitor General's office, Lewin argued 12 cases before the Supreme Court.
But one of his most memorable experiences had nothing to do with appellate advocacy. "I held the criminal law portfolio in the Solicitor General's office because I had been on the trial team that successfully prosecuted Teamsters boss Jimmy Hoffa. In 1967, Attorney General Nicholas Katzenbach asked me to assist in federal prosecution under the 1964 Civil Rights Act of the brutal murderers of three civil rights workers — James Chaney, Andrew Goodman, and Michael Schwerner — in the summer of 1964. The murderers were a motley crew of 19 Ku Klux Klan members, members of the police department of Philadelphia, Mississippi, and of the Kenosha County sheriff's office."
Nor was Lewin the only famous Orthodox attorney to work in the Civil Rights Division.
"One day, John Doar, then the head of the Civil Rights Division and later counsel to the House Judiciary Committee responsible for drafting articles of impeachment during Watergate, mentioned that he had received an application from a young man with a beard, sidelocks, and who wore a yarmulke. He wondered whether I thought he would be able to send someone like that to the South. I told him he could. Doar then hired him for the Civil Rights Division of the Department of Justice. That young man was Aaron Twerski, later dean of Hofstra Law School and a nationally recognized expert on products liability."
Lewin's penultimate stop in government service was in the State Department. When Nicholas Katzenbach was asked by President Lyndon Johnson to shift from attorney general to undersecretary of state, Katzenbach asked Nat to join him in the State Department as deputy administrator of security and consular affairs.
The contacts Nat built up within the State Department would prove very useful in September 1970 when a TWA plane carrying Rav Yitzchok Hutner, rosh yeshivas Chaim Berlin, and his son-in-law and daughter, Rav Yonoson and Rebbetzin Bruriah David, was hijacked by PLO terrorists. A group of Chaim Berlin bochurim camped out in his Dupont Circle office to work for the release of Rav Hutner and the other hostages.
During that time, Lewin supplied them with kosher food and various other needs.The State Department press officer initially announced that the Jewish passengers were also Israeli citizens. He erroneously believed any Jew visiting Israeli automatically became a citizen under the Law of Return. That announcement further endangered all the Jewish passengers holding only American passports. Lewin's call to the State Department secured the retraction of that statement.
Purim Miracle of 1972
After his stint at the State Department, Lewin returned to the Justice Department as deputy assistant secretary general for civil rights. He was asked to stay on by the incoming Nixon administration, but in 1969 chose to form his own firm and enter private practice. Even though making money was a factor, the move to the private sector also allowed him to focus more on protecting Jews and Jewish interests. He has always carried a huge load of pro bono cases, many of them on behalf of Chabad.
One of his most consequential actions was the drafting of amendments to Title VII of the 1964 Civil Act, which prohibits discrimination in private employment against individuals on the basis of religion. But the Supreme Court twice split 4–4 over the meaning of "religion": Did it mean religious affiliation, or religious practice and observance?
In 1972, when amendments to that 1964 Act were proposed, Lewin decided to get rid of the vagueness once and for all.
"Dennis Rapps remembers me dictating the language of what became Section 701 (j) to him while driving," he says. "That section provides that private employers must make a 'reasonable accommodation' to the religious observance of employees unless doing so will cause 'undue harm' to the employer. That clarification has proven over the years to be powerful protection for Shabbos-observant Jews in the private sector."
Lewin's proposed amendment was offered on the Senate floor by 70-year-old Senator Jennings Randolph of West Virginia. He described himself as a Seventh-Day Baptist, and therefore vitally interested in protecting Sabbath observers. In part out of respect to him, the Senate passed the amendment unanimously. But that wasn't the end of the story.
The House had already passed its version of amendments to the 1964 Civil Rights Act, and the differences between the Senate and House versions would have to be worked out in the Senate-House conference.
"That conference fell on Purim that year," Lewin remembers. "We put together a list of congressmen from districts with significant Jewish populations who would be representing the House in that conference, and lobbied them intensively. In the end, we had our Purim victory. The lobbying effort was successful and the protections of religious observance were enacted."
In a 1977 case, the Supreme Court limited the applicability of the 1972 amendment drafted by Lewin. He is hopeful that the newly constituted Supreme Court will overrule that bad precedent this term. As the time of my visit, Lewin was working on a amicus brief for the Supreme Court on that issue.
Fighting for the Yarmulke
Part of what has earned Lewin renown in legal circles is his success on multiple levels of D.C. practice — appellate advocacy, trial work, and the ability to work the corridors of power in Congress and administrative agencies. In the 1986 "Air Force yarmulke case," Goldman v. Weinberger, he lost in the D.C. Court of Appeals and the Supreme Court, but ultimately helped nullify the impact of the decision in Congress.
The case was sparked when Simcha Goldman, an officer in the Air Force Reserves who had worn a yarmulke as a clinical psychologist at an Air Force mental hospital for years, was suddenly ordered by his commanding officer to remove it. Goldman argued that the order violated his Free Exercise rights.
"I expected to win that case when it was argued on appeal in the D.C. Circuit," Lewin says. "The chief judge was Abner Mikva. Yet the Circuit reversed 3–0 the district court's finding in favor of Goldman.
"Several years later, I invited Judge Mikva for a meal in my succah in Potomac, Maryland, and I somehow summoned up the courage to query him about the yarmulke case. He admitted, 'You're not the only one who gave me grief about the decision. One of my daughters is clerking for the Seventh Circuit judge who sat on the panel, and she is upset about the decision as well.' He confided to me, 'In conference, the other two judges turned to me as the only Jew on the panel and asked how important the yarmulke is. I told them not very.'"
Before the Supreme Court, the decision was much closer, 5–4 against Goldman. Chief Justice Rehnquist's majority opinion stated that Free Exercise and even Free Speech protections are much more limited in a military setting. The dissenters, led by Justice William Brennan and Justice Thurgood Marshall, argued that too much deference had been shown to the military judgment, especially given Goldman's non-combatant role.
"I knew Justice Marshall well from his time as Solicitor General. When he first replaced Archibald Cox, I entered his office during our first meeting to explain that I do not work on the Jewish holidays. I had gotten as far as Yom Kippur, when he interjected, 'Then there's Succos and Shemini Atzeres.' I was stunned and asked him how he knew the Jewish holidays. He replied, 'I grew up in the old Jewish neighborhood of Baltimore, and I was the youngster who would visit the Jewish homes and turn off the lights on Friday nights.'"
Interestingly, years later, when Justice Harry Blackmun's notes of the Supreme Court conferences on cases became public, it turned out that Justice Marshall made the exact same statement of his lifelong affection for the Jewish community in the conference on Goldman v. Weinberger. But the Court hadn't given Lewin the result he hoped for. Other channels would have to be utilized.
While Simcha Goldman's case was proceeding through the courts, Congressman Stephen Solarz of Brooklyn introduced legislation in the House to allow military personnel in uniform to also wear items of religious apparel. The legislation passed in House but foundered in the Senate due to the opposition of Senator Barry Goldwater and "Chick" Hecht, a Jewish senator from Nevada.
While Congress was considering the law, a Jewish chaplain named Jacob Goldstein joined the American troops in the 1983 invasion of Grenada wearing a yarmulke made of the camouflage material in Marine uniforms.
"Solarz was, in my mind, the most substantive legislator I ever had contact with," Lewin says. "He and I came up with the idea of manufacturing over a hundred such camouflage yarmulkes, and asked Senator Frank Lautenberg of New Jersey to distribute one to each senator." The campaign worked, and in 1988, the Senate too passed legislation permitting members of the armed forces in uniform to wear items of religious apparel. The result was precisely that urged by Justice Brennan in his dissent in Goldman v. Weinberger. He concluded his opinion by urging Congress to take remedial action to reverse the impact of the Court's ruling in the case.
At this point, Nat trots out a story involving Justice Brennan that he has told "countless times." So many, in fact, that he is amazed I have never heard it from him.
"The week Solarz's bill passed, he sent a letter to Justice Brennan bringing him up-to-date. That same week, Justice Brennan invited me to join him for lunch in his chambers. He told me that he would soon be traveling to Israel to receive an honorary degree at the Hebrew University, and wanted to know which judges he should meet in Israel and which courts he should visit. In the course of the visit, I handed him one of the camouflage yarmulkes and suggested that he take it with him to Israel.
"In the course of our conversation, Justice Brennan told me that after receiving Solarz's letter, he put the yarmulke on his head and promptly forgot about it, wearing it the rest of the day in his chambers. As I always say when telling the story, 'Just our luck, the first justice to wear a yarmulke in chambers is a Roman Catholic.'
"He still had the yarmulke on his head when he left for home, and the two clerks who noticed it as he passed through the anteroom where they were sitting were too astonished to say anything. Only when he arrived home did his wife break the spell and ask, 'Bill, what is that on your head?'"
But the story doesn't end there. At one of the gatherings in Brennan's honor in Israel, Elyakim Rubenstein, a prime ministerial advisor and later attorney general of Israel and a justice on the high court, approached Justice Brennan, and remarked, apropos of the Goldman case, that he was happy to live in a country where as a soldier he could wear a yarmulke. (Rubenstein had attended Lewin's oral argument of the case when he served as the number two official in the Israeli embassy in Washington, D.C.) Justice Brennan then pulled the camouflage yarmulke out of his pocket and replied, "Me too."
The Library Battle
Several times in our conversation, Nat mentions "Hei Teves." He's clearly referring to more than just a calendar date. I try for a while to finesse my ignorance, until I'm no longer able to do so. The date, I learn, refers to the day that a federal district court judge issued his final decision in the disposition of the massive library acquired by the sixth Lubavitcher Rebbe (known as the Rayatz) in Europe and transported to America during World War II. Lewin represented Agudas Chabad in the case against the only male heir of the Rayatz.
The legal issue in the case was whether the library was the personal property of the Rebbe — and had therefore passed in inheritance to his heirs — or if he had transferred it to the Chabad chassidus. The litigation began with a motion for a temporary restraining order against the heir prohibiting him from selling volumes from the library, as he had been doing.
"We came before a Jewish judge, who had a 17th-century print of the Rambam on his wall," Nat relates. "The first thing that he said to us was, 'Gentlemen, shouldn't this case be before a rabbinical court?' I responded that as soon as we had a temporary restraining order against further sales, we would be happy to go to a rabbinical court, but the lead counsel on the other side, who later became a federal district court judge, opposed such a limited lawsuit."
The trial, which lasted for three weeks, was before a gentile judge whose first wife was the daughter of the famous theologian Reinhold Niebuhr. He was clearly fascinated by the proceedings.
Elie Wiesel testified as an expert witness on chassidus that Chabad Rebbes did not own personal property. At one point in the trial, the other side announced that an expert on Jewish law, Shmuel Shiloh, was flying in from Israel to testify the next day from Israel. "Shiloh," Lewin says, "turned out to be my Yeshiva College classmate, Stanley Schimmel, who had made aliyah and become a protege of Professor Menachem Elon, head of Mishpat Ivri at the Hebrew University.
"The next day he testified that the library could never have been transferred to Agudas Chasidei Chabad because no valid kinyan had been made. On my cross-examination I asked him whether the Talmudic principle, Amirah l'hekdesh k'mesirah l'hediyot — i.e., that a transfer to hekdesh can be affected by words alone — might not apply. Shiloh had to admit that he had not thought of that.
"Ultimately, Judge Sifton's decision had nothing to do with the intricacies of Jewish law, but I was proud of myself for having remembered a pertinent halachic principle learned in my yeshivah days."
When the decision was issued in favor of Agudas Chassidei Chabad, Rebbe Menachem Mendel Schneerson was thrilled and declared the day to be henceforth one of celebration. He had been going to the ohel of his father-in-law, the Rayatz, every day during the trial.
"Alvin Hellerstein, the opposing lead counsel, told me afterwards that it was the only case he ever lost up to that point." Lewin smiles. "I've lost plenty of cases."
"A Terrible Decision"
The battle over the Rayatz's library was also the only case in which the Rebbe insisted that Nat be paid for legal services. All his menorah cases, including his winning argument in County of Allegheny v. ACLU, have been pro bono.
In County of Allegheny, the Court ruled 6-3 that an 18-foot menorah next to a much taller X-mas tree in front of a public building did not violate the Establishment Clause of the Constitution, while a nativity scene at another public building did (by a vote of 5-4).
Though it is nearly impossible to extract clear guidelines from the multiplicity of opinions, Nat remains proud of the argument he made that it was implausible to suspect that politicians in a city with a Jewish population of under 10% were seeking to advance Jewish religion. Subsequently, he won cases on behalf of Chabad involving stand-alone menorahs after en banc hearings before the Sixth Circuit and the Fifth Circuit.
In a suit by the Estate of Donald Thorton against Caldor Department Stores, Lewin not only worked pro bono, but actually volunteered to bring the case to the Supreme Court. Thorton was a devout Presbyterian who lost his position as a supervisor at Caldor because he refused to work on Sunday. Thorton had sued Caldor under a Connecticut statute that forbade employers from requiring employees to work on their Sabbath. The Connecticut Supreme Court ruled, however, that the statute violated the Establishment Clause of the US Constitution, because it used the term "Sabbath."
"I thought it was a terrible decision," Nat tells me. "I wanted to file a 'friend of the court' brief in support of a petition to the United States Supreme Court for certiorari [a writ or order by which a higher court reviews a decision of a lower court]. When that did not happen, I called the attorney who had handled the case, and he told me the plaintiff had died and there was no money in the estate to cover attorney's fees. So I called Thorton's widow and asked if she would consent to my representing her husband's estate. Of course, she was thrilled."
That case was the beginning of Lewin's long friendship with Joseph Lieberman.
"I had heard that Connecticut had a new attorney general who was shomer Shabbos, and realizing the implications for Sabbath-observant Jews, I called him to discuss the case," he says. "He knew nothing about it, even though the state supreme court had invalidated a Connecticut statute. He was eager to intervene, and was granted permission to do so."
Another extraordinary aspect of the case was that the Solicitor General's office intervened in support of petition for certiorari, something that it virtually never does in cases brought by private parties. The deputy solicitor general in charge of religion clause cases at the time was a young lawyer names Michael McConnell, who is today the director of the Constitutional Law Center at Stanford Law School, and who has been over the years the leading academic advocate for an expansive reading of the Free Exercise Clause to allow exemptions from facially neutral statutes to accommodate religious observance.
At a seminar recently held at the Department of Justice, he mentioned that during his tenure at the Solicitor General's office, he was pleased to participate in all the religion clause cases, except one — the Goldman yarmulke case. And in that case, he refused to participate.
"Lieberman and I split the argument before the Supreme Court: He took ten minutes, and I had twenty. He represented to the Court as Connecticut's attorney general that Connecticut would interpret the statute, which on its face was a blanket prohibition on firing any Sabbath-observant employee, to only require 'reasonable accommodation' to religious observance. Nevertheless, the Court ruled that the language of the statute was absolute and thus violated the Establishment Clause."
As an addendum to the case, Nat tells me that the former senator and vice presidential candidate just spent the previous Shabbos in Ramat Beit Shemesh, where the son of his daughter, who has just made aliyah with her family, celebrated his bar mitzvah. Needless to say, much of our four-hour conversation involved the Kiryas Joel litigation, including the numerous, and ultimately successful, efforts of the State of New York to cure the defects the Supreme Court found in the original creation of a public school district for Kiryas Joel alone, and Nat's appeal of the verdict in the Rubashkin case.
But that shop talk, while fascinating for an attorney like me, was nowhere near as compelling as our discussion of the man who first brought Nat and me together: Rabbi Moshe Sherer.
At the time Nat was sitting shivah for his father, Rabbi Isaac Levin, the longtime representative of World Agudah at the United Nations, Rabbi Sherer was undergoing chemotherapy. Thus Nat was shocked that during a short stretch when no one was present but him, the door opened and Rabbi Sherer walked in.
"He looked like a ghost," Nat remembers. Yet despite the fact that he had not been seen in the office in months, Rabbi Sherer felt that he had to make the shivah call out of respect both for the niftar and for Nat. Throughout our entire conversation, Nat has been buoyant, with all the verve of a natural raconteur. Now for the first time, when speaking of Rabbi Sherer's mesirus nefesh, his voice turns somber, and I think I detect a tear forming in his eye.
(Originally Featured in Mishpacha, Issue 730)
Oops! We could not locate your form.
>