| Eye on Europe |
Could Boris Kill the Iran Deal?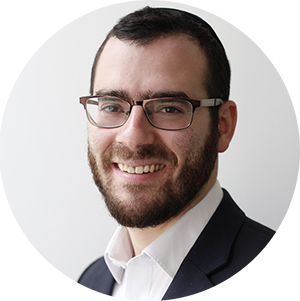 | January 15, 2020
If Boris decides to pull the plug on the Iran Deal, and Europe wobbles, Tehran will be the first to get a migraine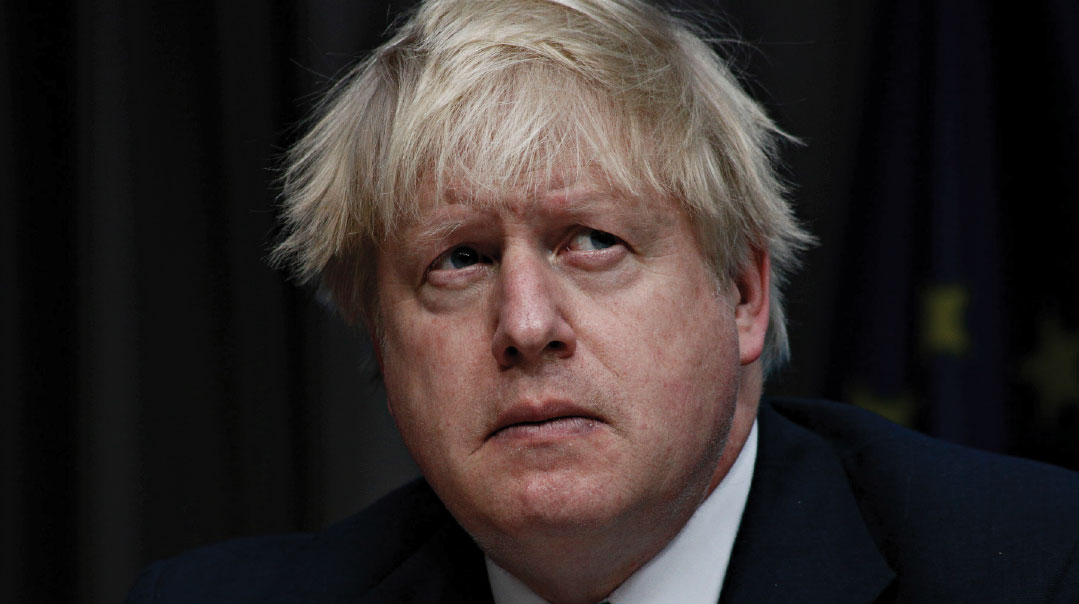 With all eyes on Tehran in the wake of the Soleimani killing, the accidental downing of a Ukrainian airliner, and the ensuing mass protests, it could be Britain's Prime Minister Boris Johnson who makes the next move in the game of US-Iran nuclear chess, deciding the future of the 2015 Iran Deal.
Speaking at Prime Minister's Question Time last week, the newly reelected Johnson reacted to his first foreign policy test by saying the Joint Comprehensive Plan of Action (JCPOA) was a "shell that is currently being voided," but is still "the best way of preventing nuclear proliferation in Iran."
But after President Trump called on the Europeans to abandon the "foolish Iran Deal," Johnson's foreign secretary Dominic Raab went further than his boss. Meeting with US secretary of state Mike Pompeo, he said, "We've reached a point where noncompliance has been so acute in the most recent steps taken by Iran, that obviously we're going to be looking very hard at what should happen next."
And after the unprecedented arrest of Rob Macaire, Britain's ambassador to Iran, while leaving a vigil in memory of the passengers of the downed jet last week, Raab was unsparing in his criticism, calling the incident a "flagrant violation of international law" and saying that Iran risked "pariah status."
If Raab's comments signal a realignment of British policy on the Iran issue, that would break the fragile European unity that has held since Trump reimposed sanctions on Iran in 2018. As European leaders met in Brussels last Friday, Hungary's President Viktor Orban called for Europe's Iran policy to be "oriented toward the Israeli-United States stance." Even though Iran has violated some of the deal's provisions — announcing an end to limits on uranium enrichment that could pave the way toward a nuclear bomb — it hasn't walked away from the deal altogether. That's because Tehran has been looking to Europe to skirt US sanctions.
But if Britain — one of two primary European military powers — abandons the deal, that could put strong pressure on France and Germany to walk away and set the stage for an international showdown with the Islamic Republic.
The mixed messages coming out of Johnson's government highlight the balancing act that a Brexit-era Britain has to execute. Uppermost in Boris's mind must be the potential free-trade agreement that he will have to conclude with the United States, possibly with Donald Trump if he wins reelection this year. It will be in Johnson's interest to strengthen his hand with the Iran card as he goes into those negotiations.
But that caution applies equally to the Europeans. As he races against the clock to complete a Brexit deal by the end of 2020, Johnson won't want to risk his relationship with European leaders who detest Trump. His chummy behavior with liberal leaders at a December NATO summit, standing by as Canada's Justin Trudeau mocked Trump, was a sign of a leader positioning himself as a bridge between the two camps.
Just how difficult that will be was underscored by a Politico headline in the middle of the Soleimani crisis, reading "Why Europe Hates Trump More than Iran." Angela Merkel reacted to the killing by heading for Moscow. "Berlin appears to have concluded that sitting down with Vladimir Putin would be more productive than a trip to Washington, on paper still Germany's most important ally," the news outlet reported.
In a more sober vein, Dr. Robin Niblett, director of leading British think-tank Chatham House, wrote recently that post-Brexit, "Britain will have to get used to a difficult balancing act between its transatlantic heart and European head."
As Trump piles on the pressure, the effort to find that balance will be causing a lot of heartburn in London's Foreign Office. But if Boris decides to pull the plug on the Iran Deal, and Europe wobbles, Tehran will be the first to get a migraine.
(Originally featured in Mishpacha, Issue 794)
Oops! We could not locate your form.
>