| Family Room |
Console Consideration
| July 20, 2021
I love the feel of an instant-gratification home makeover. Obviously, with most aspects of design, there's a multistep process, but I like to "put the sprinkles on the cake," adding the finishing touches that make a room pop. My goal is to leave a space feeling warm, inviting, and interesting.
Here I'll take the same console and style it in three diverse styles. I hope this can inspire you to elevate your space and make it your own.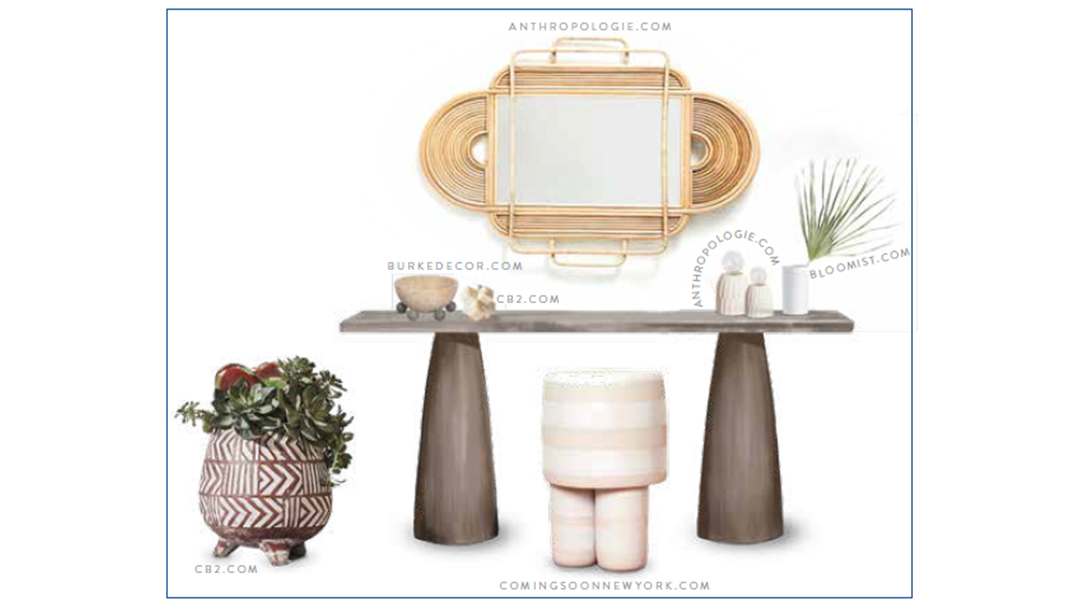 The Naturalist:
Everything in this space is made of materials found in nature. The key here is to create texture via materials used. Natural elements like plants, stone, rattan, and terra cotta create a light but visually interesting space; the different shapes and contours add layers in the look.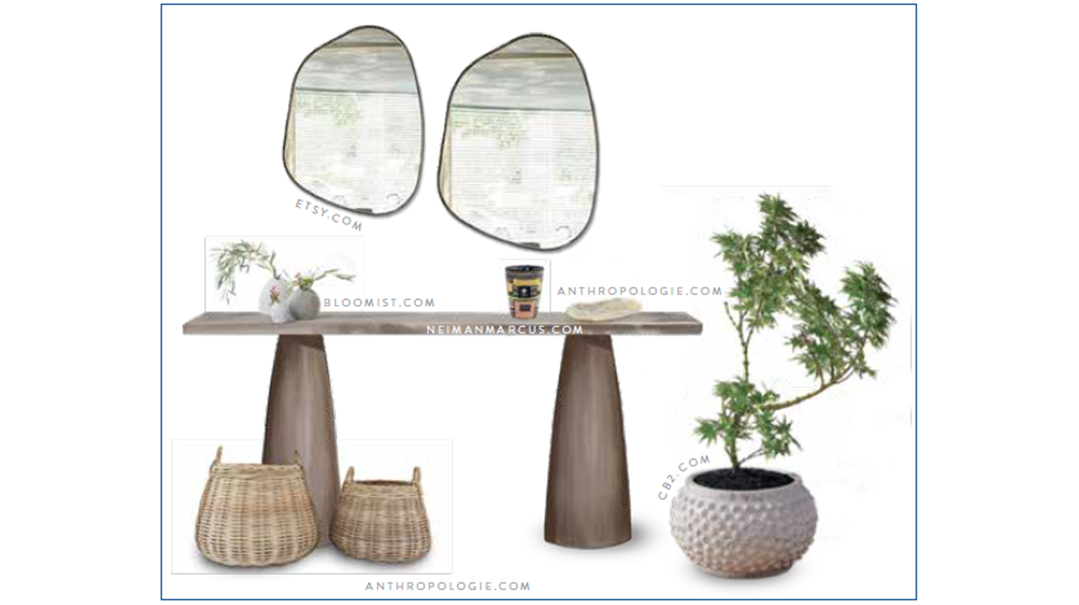 The Zen Chaser:
This space utilizes clean lines yet veers away from feeling cold. The asymmetrical mirrors add a great dimension, while a footstool can be tucked underneath to create visual interest and extra seating. I always like to incorporate plants, and an entry is a great place to put a really special floor plant. Finish it off with some scented candles to add a sense of serenity.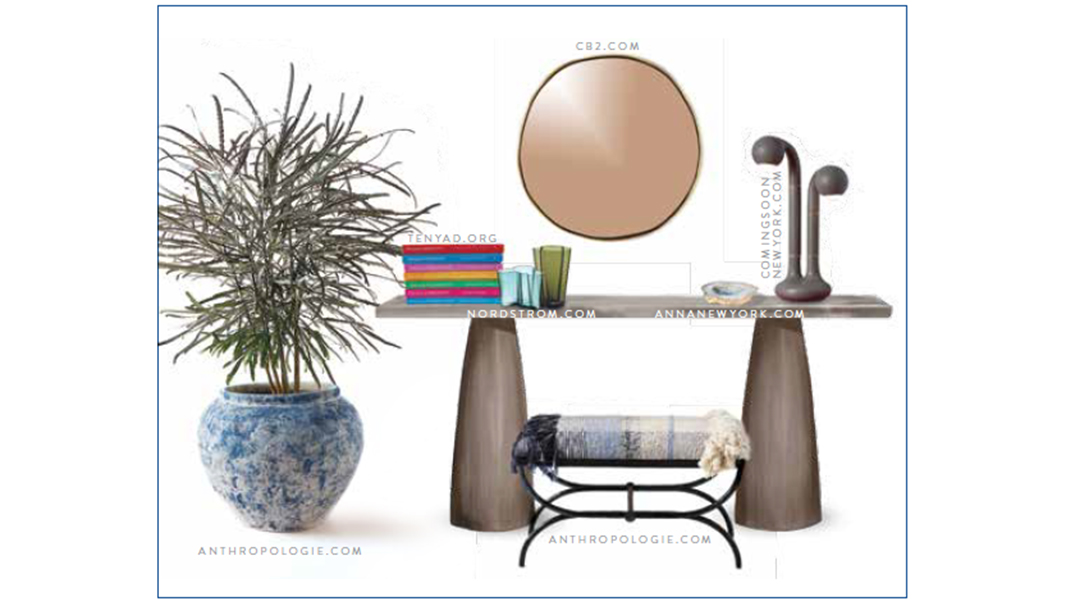 The Modern Eclectic:
This ottoman's shape and texture ground the console on bottom, while the slightly irregular mirror frames the top. Nothing here is overly coordinated, yet it's still cohesive. Sometimes an initial color selection can help start things off. Here, I chose blues to accent the neutral gray console, while still respecting the balance. The modern lamp and stack of coffee-table books are great ways to add dimension and keep the space fun.
Console Illustration by Esti Friedman
Shiri Feldman heads Shiri Feldman Interior Design, a full-service design shop located in New York City. Having attended the New York School of Interior Design and graduated from the Jane Packard Floral Design Program, Shiri has experience in high-end floral design, set design, event planning, spatial design, landscape design, multi-family design, and more. Contact her at shirifeldmaninteriors or www.shirifeldmaninteriors.com.
(Originally featured in Family Room, Issue 018)
Oops! We could not locate your form.
>