| Washington Wrap |
Congress Gets Serious about Shul Inquiry
| January 22, 2020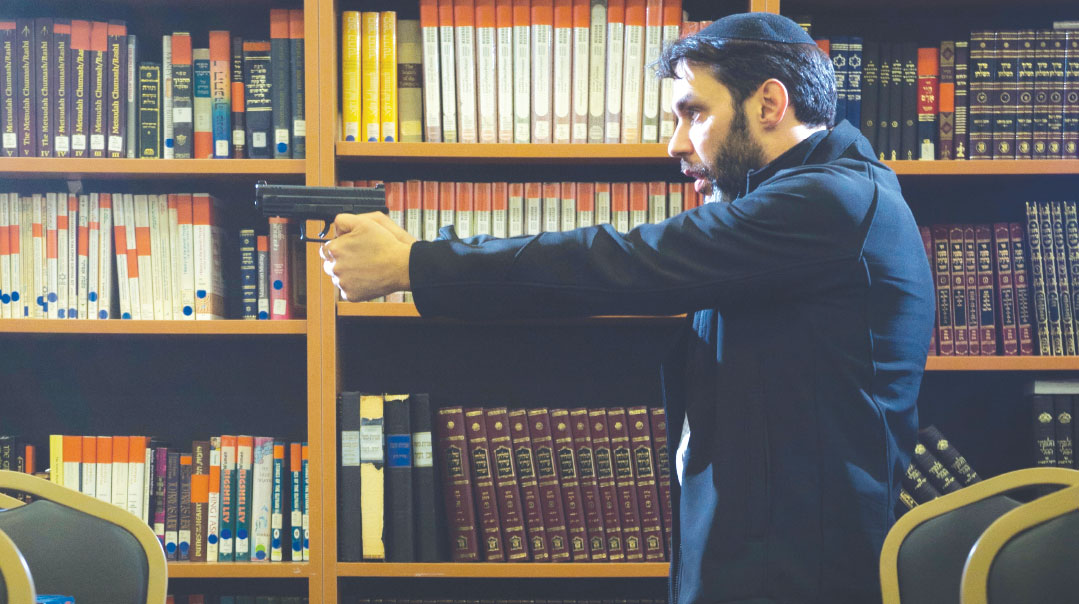 A bipartisan group of lawmakers is seeking to quadruple security funding for religious institutions in the wake of anti-Semitic attacks in Jersey City, Monsey, and elsewhere.
Funding would rise from this year's $90 million to $360 million in 2021. The Orthodox Union played a key role in pushing for the increase.
"Across the different religious communities, there's an understanding that security at houses of worship is a priority right now," said Nathan Diament, executive director for the Orthodox Union Advocacy Center in Washington. "There's a high level of interest in Congress in addressing the surge in anti-Semitism. There's a lot of interest and a lot of discussions going on about what to do."
Last week, Senators Chris Van Hollen and Ben Cardin of Maryland, both Democrats, held a press conference outside a synagogue in Baltimore along with a group of Jewish, Christian, and Muslim religious figures to advocate for the extra funding. Diament said the support of these two senators in particular is critical. "Senator Van Hollen is on the appropriations committee, which is the committee that's really decisive on how much money gets allocated. And Senator Cardin is very influential on this as well."
The funding increase would mean that every religious institution would be eligible to receive up to $100,000 for security cameras, smart doors, window bars, and other security precautions. Diament said the $360 million requested would adequately address security needs.
In 2019, when there was $60 million dollars allocated in grants, he explained, there were applications for $169 million in funding. In the five years previous to 2019, when the total amount available was $130 million, there were applications for $357 million.
"So basically, over the past six years, there's been more than $200 million in applications for which funds haven't been available," Diament said. "In light of more recent events, not only in the Jewish community, we anticipate the demand and the need being even higher. [The money] is needed to try to fulfill the needs."
As of now, most of the supporters of the initiative are Democrats. The question is whether the funding can be approved in the hyper-partisan atmosphere in Washington.
"We've been meeting with Republican offices that had been supportive of this program," Diament said. "Those discussions are ongoing, [but] support for the program has always been bipartisan and we are determined to make sure it stays bipartisan."
On Wednesday, the House Subcommittee on Intelligence and Counterterrorism held a hearing on possible strategies to address the rise of anti-Semitism. Diament said he felt "encouraged" by the debate.
"We are working to keep [members of Congress] focused on [the issue], and hopefully in the near term we'll be able to get some action taken." Diament also gave the committee a 62-page report on recommendations for addressing anti-Jewish hate.
One big question remains: What has fueled the recent wave of anti-Semitism? "I don't have a good answer for that," Diament said. "I would say that the Internet and social media are clearly playing a role in accelerating it, because those are forms of media that can radicalize people and also spur them on to take action that they might not otherwise take."
Three weeks after the horrific attack in Monsey, Diament said the recent wave of anti-Semitism is likely not over. "Thank G-d, there have not been as dramatic incidents, but one of the members who was there at the hearing, Congresswoman Slotkin from Michigan, the next day texted me a picture of graffiti of swastikas that were put on Jewish locations in her district," Diament continued. "That's obviously not as dramatic or as harmful as somebody getting stabbed. But I think it indicates that there's still a high level of concern. I think the community is being even more vigilant. I think local police, especially in New York and New Jersey, are being much more vigilant. That's helping, but there's still a lot of concern and a lot of work that needs to be done."
(Originally featured in Mishpacha, Issue 795)
Oops! We could not locate your form.
>