| Washington Wrap |
Coffee Break with Mitchell Silk
| December 4, 2019
Mitchell Silk is the Acting Assistant Secretary of Treasury for International Markets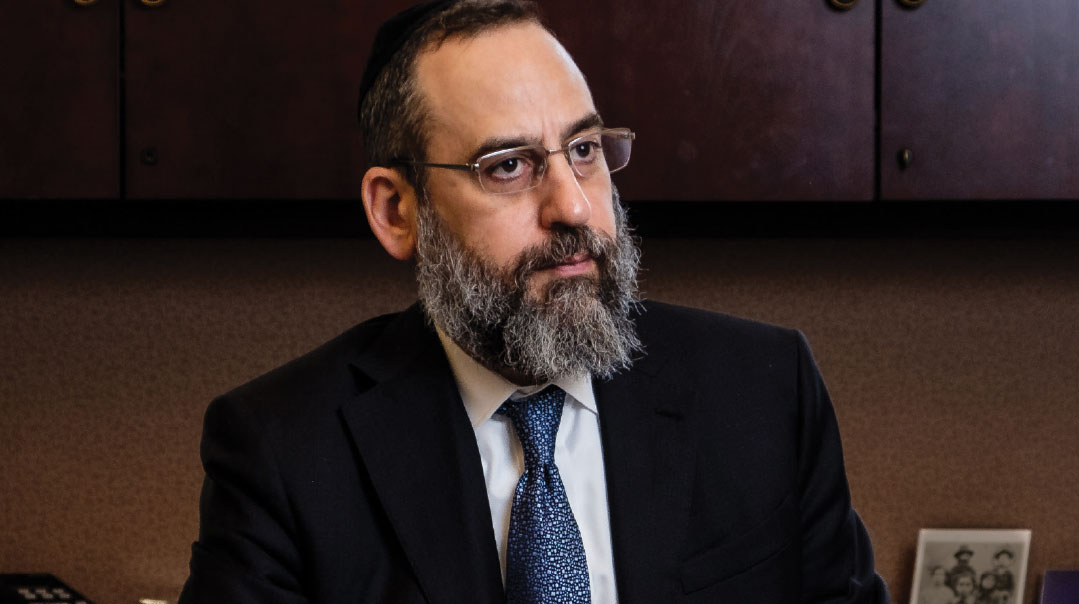 Mitchell (Moyshe) Silk described to a Senate panel last week how he rose from modest circumstances to become the first person in his family to graduate from college. Silk is a China expert and the highest-ranking chassidic Jew in the Trump administration. As he awaits confirmation from the Senate, we spoke to him last week about his career and America's relations with its biggest trading partner.

Could you please tell us about your role, and explain what the assistant secretary of the Treasury for international markets does?
My work involves formulating and implementing policies and strategies that further US interests by supporting strong and balanced global growth and global financial stability.

To the best of your knowledge, are you the only chassidic Jew to hold a senior position in the administration?
I am not aware of any other chassidic Jew the president has nominated for a Senate-confirmed position. My dear cousin, mentor, and friend, Rabbi (Professor) Aaron Twerski, a direct descendant of the Hornosteipel, Chernobyl, and Sanz dynasties, held a senior position at the US Department of Justice, but it was not a Senate-confirmed position.

It was very moving to watch your confirmation hearing, especially when you spoke about your family. What was it like to be there?
The experience was both humbling and rewarding. It was rewarding to have the opportunity to acknowledge the freedom, security, and immense opportunity that this great country provided my grandparents, parents, and me, and to commit to do my part to ensure the continuation of those opportunities for all Americans and, of course, for my children and grandchildren.

You have been in this job in an acting role since July. What have you learned during this time?
The global economy is evolving faster than ever, as technology, capital flows, and trade in goods and services reshape the landscape on an almost daily basis. This requires constant agility and versatility in our work to adapt and react to these challenges.

What's it like to live in DC, and how do you find Jewish life in the city?
In many ways, my Jewish life in DC is no different than that in Boro Park or Hong Kong. The Chabad Shul in DC is just around the corner from my house, and we have built a really solid daily minyan. Jewish life at Treasury, the White House, State Department, and other federal agencies is growing and becoming more diverse.

(Originally featured in Mishpacha, Issue 788)
Oops! We could not locate your form.
>