| Web Exclusive |
CLARIFICATION: THE RABBIS' LETTER | October 26, 2020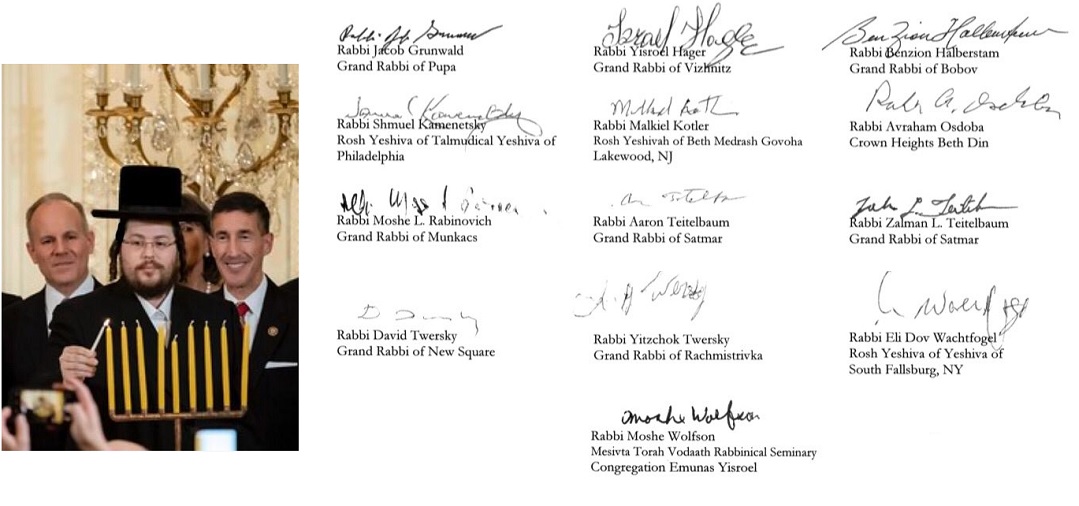 O
n Motzaei Shabbos 10/24/20, Mishpacha tweeted a historic letter from a group of leading Rabbis in the US to President Trump. The letter, as it first appeared, was the result of hard work by Rabbi Moshe Margareten, who invested time and energy in gathering together the various signatories. Anyone familiar with the Orthodox community in the United States recognizes how unique this is, not just to gather such illustrious rabbis, but to have them sign the same letter. It's unprecedented.
The letter was drafted in June, but only delivered to the President recently, as the last of the signatories only signed a few weeks ago. It was never publicized until we obtained a copy this Motzaei Shabbos. We shared it not as an endorsement, because it isn't an endorsement, but as news — which it is — to see rabbis of this level of influence and reach, join together in this fashion.
The dated letter, the original, was misleading in the sense that it made it appear like it was an old letter, which had been around, which is likely why the date was removed before rereleasing it, to make it clear that even though it had been drafted in June, it wasn't given over until September and wasn't released until October.
The confusion surrounding that is unfortunate and changes nothing in the historic significance of this unique and rare alliance.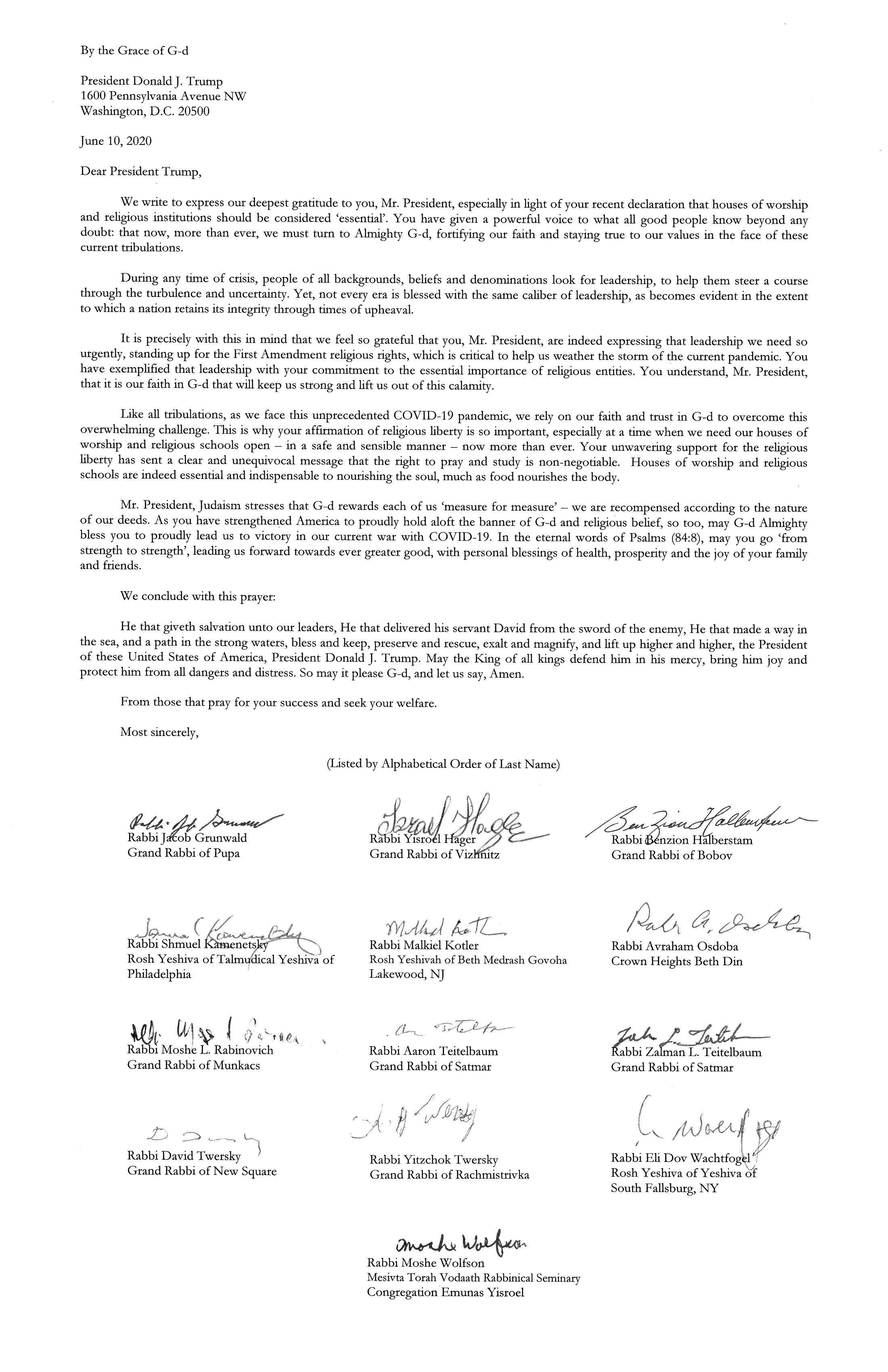 Oops! We could not locate your form.
>