| EndNote |
Chorus in the Corridors: Issue 884
| November 2, 2021
"If you can fit in a 'mitzvah gig,' with no one knowing, that's a real chance for 'lishmah'"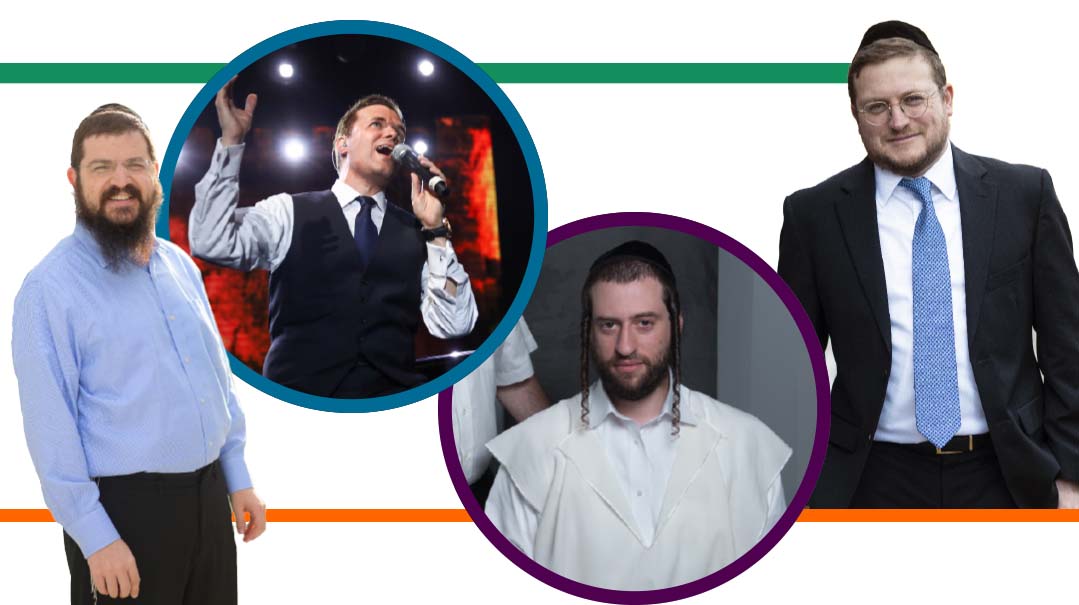 Anyone lying in a hospital bed or caring for someone else can use a musical pickup, and today's entertainers are always generous in making themselves available. Was there a particular visit that still sings to you?
You Never Know the Reach
There have been dozens of stories over the years, but I think the early ones made the biggest impression on me. Years ago, on my very first album [Oh! Ohad: Ve'aristich Li], we had a beautiful song by Yossi Green called "Mi Yiten Menuchasi." I was singing at a concert in Queens College, and after the concert, a young lady came over to thank us. She had been injured in a major car accident six months earlier, and spent four months in the hospital. She told us how that particular song had been her accompaniment, giving her strength through the operations and the recovery process of learning to walk again. She said, "I bought this ticket just to thank you in person." That taught me, very early on, that when you sing with your heart, you never know where and to whom the song will reach.
—Singer OHAD MOSKOWITZ
Out of the Spotlight
We live in a very public world today, with people's every move posted all over — and that sometimes includes hospital visits or chizuk encounters. But if you can fit in a "mitzvah gig," with no one knowing, that's a real chance for "lishmah" — for doing something for its own sake. Your success out there really may well be because of what you're doing privately behind the scenes. In a certain sense, the small stage is really the big stage.
I remember meeting Avraham Fried at a small event right in the middle of the first lockdown after Pesach in 2020. At that time, singers and other public personalities were being asked to send much-needed chizuk videos, especially to bar mitzvah bochurim celebrating alone. With a sigh of exhaustion, I said, "Nu, Reb Avremel, how many videos did you send out today?" to which he replied, "Not enough, Baruch, not enough." It was another good reminder of where the big stage really is.
— Singer/composer BARUCH LEVINE
There's Always Hope
Of all my songs, I would say that "Yesh Tikvah" has probably spent the most time in the hospital corridors. I often hear regards from those who found it encouraging while they were patients. One lady in Israel told me that she had "Yesh Tikvah" playing on repeat whenever she had to go in for treatment. And a father told me the song had given his family so much strength before, during, and after his son's head surgery.
—Singer
BENNY FRIEDMAN
Sharing the Gift
As I run a children's choir, we can't do hospital visits too often. First, it involves a lot of advance preparation and organization, but mainly, it is not healthy for the kids to go into that environment too often. We have done it a few times, though: On one occasion we went to sing for a child who was very ill with a tumor. He loves Yiddish Nachas albums and the family told us that his dream was that the choir would come and sing to him.
Unfortunately, he was not in a state to respond to the music, but we knew he was aware. The choir children were very emotional when we left, and I felt that it had offered them something, a certain change in perspective. Again, it's not something they should see regularly, but it was good for them to realize that they have a gift they can give to others.
—MOSHY KRAUS, Yiddish Nachas
(Originally featured in Mishpacha, Issue 884)
Oops! We could not locate your form.
>