| Sound Bites |
Chef Josh Massin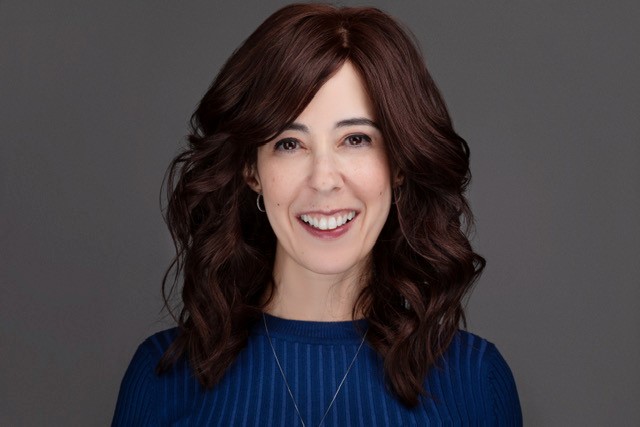 | July 27, 2016
A food conversation with Josh Massin owner of Nobo's Wine & Grill necessitates a dictionary and maybe a chemistry book. When a common meal in his restaurant consists of a jicama ravioli stuffed with watermelon and watermelon radish tartare kimchi bomba rice followed by a lamb chops "matignon" served with Parisian gnocchi and washed down with alkaline water your burger and fries seems downright boring. Meet Josh master food chemist and culinary magician.
What is a typical meal for you? 
Breakfast is two or three cups of coffee I generally don't eat till four p.m. Then I nosh during the day. Typical dinner is a dish of noodles from Ramen noodles (yep Ramen noodles) steeped in hot water (much better than using boiling water). Then I make a miso soup with organic white miso a soft-cooked egg frozen peas and a piece of Nobo chicken and sriracha of course — I love spicy food. I make a famous dish from Rome cacio e pepe. Boil tagliatelle spaghetti take the pasta out with some of the water put in a bunch of butter and finish with Romano or Parmesan and black pepper. Simple.
What makes your food unique? 
It's not always about the protein choices we offer as much as how we prep it. I have been dubbed the Sous Vide King which while flattering gives a limited impression of what I am about as a chef. Sous vide is a technique in which vacuum-sealed food is immersed in a water bath and cooked at a very precise consistent temperature. We sous vide all types of proteins. We offer the best chartercurie available. We have one steak aged for up to 40 days. To make great food you need patience. One of our dishes a veal salumi flatbread has over 37 steps needed to prepare it. Each step from making the sour dough for the flatbread to carefully caramelizing the onions for the balsamic onion drizzle is crucial to make it worthy. Sometimes the distinctiveness is found in an actual recipe. I have a Danish-style bread made from a recipe that is 800 years old. I guess you can say we do things that are avant-garde but we also rely on ancestral chefs to guide us as well.
Looking at your menu there is a wide expanse of variety from an Angus burger to some pretty wild dishes. What would you say your food style specialty is? 

I don't have an ethos of evidence-based cooking. We don't do it by "What is this recipe?" or "How does that chef prepare that dish?" The question we want to answer when we decide on foods added to our menu is how we can make food that is of the highest quality in taste while at the same time economical in time and money. I value my time and my employee's time. If cutting a potato into a tournet is going to only make a plate pretty and not add to its depth of flavor it's not worth it to me. Don't get me wrong plating and aesthetics serve a purpose but for the most part form follows function. We get ideas from other chefs and craftsmen. But we always ask ourselves "Why?" Why is this a good way of doing things? Are there wasted steps? Does this method enhance the product?
What's next on the horizon for you? 
We found a lot in Wesley Hills that we divided into three separate eateries. One will be a café-style dairy venue with everything homemade. Breakfast food but with tartines brick oven pizza top-notch sushi and such. Another will serve BBQ fare. The food options for the third place will match the level of luxury dining at Nobo but I want smaller plate options so that my guests can experiment with more food choices. It will be progressive and eclectic like my customers are used to but with a different way of presenting food than Nobo and adding different cooking techniques. I like to be freed from the creative shackles of fine dining formats in a not restrained environment. There will be smaller less composed plates on one side on the menu and larger simply prepared proteins from the grill and the oven on the other. Diners find it hard committing to one appetizer one entrée and one dessert.
What cool chemistry-like food techniques are you currently using or are on the horizon? How do those applications change the way you cook? 
We've been playing a lot with classic gel textures lately. We've been toying with gellan gum instagel xanthan + locust bean gum concoctions. I want to create presentations and garnishes with clean geometry. I've always wanted to work more with interposing organic plating elements.
Any food-inspired vacations? 
Since becoming observant over 15 years ago and keeping kosher my vacation travel is through cookbooks. I eat with my eyes. I have to rely on my experience as a cook and taste my mind's palate of what's being done and assimilate that into my food knowledge. For me there are no opportunities for culinary tourism. I think I vacation in my own kitchen.
Which restaurant do you go to when you eat out? 
I go to Pardes the chef always takes risks with the food. I once went to Marani. I loved the uniqueness of that menu. And that they served the most authentic and unpretentious food in the kosher biz.
60 SECONDS WITH JOSH 
Raised in: Fort Lee New Jersey currently resides in Teaneck
Claim to Fame: First Orthodox Jew to graduate the venerated Johnson & Wales University culinary program.
Daring Feats: Occasionally I have to get my head into a 750-degree pizza oven to fix it.
When I'm not reading cookbooks: I love science fiction. Ray Bradbury keeps me busy.
Oops! We could not locate your form.
>