| Profiles |
Changing of the Guard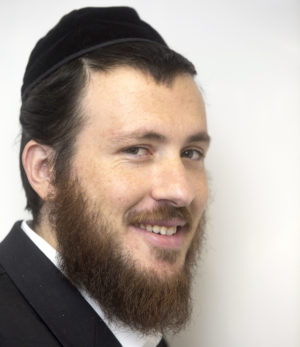 | April 16, 2019
Rav Yehoshua Neuwirth's wartime memoirs hold the seeds of a Torah empire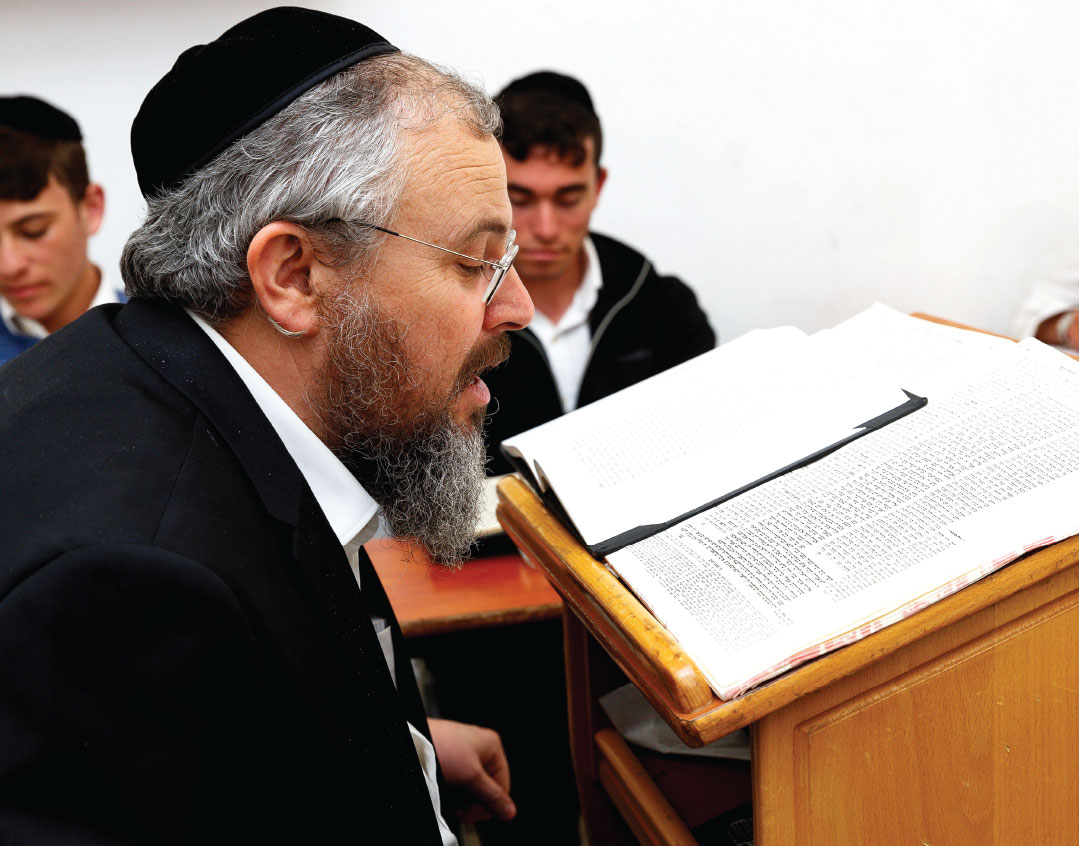 Rav Yehoshua Neuwirth ztz"l was most famous for his groundbreaking Shemiras Shabbos Kehilchasah, but from his modest apartment in Bayit Vegan, he ran a yeshivah empire as well, tailored to the needs of a new generation. Today, his son Rav Baruch runs the three "Neuwirth" yeshivos, the roots of which lie in Rav Yehoshua's own perilous, miraculous salvation so many years ago
"N
euwirth" (in Israel it's pronounced Noivert) is originally a German-Jewish family name, but in the last half century, it's become more like an iconic concept woven into the fabric of Jerusalem's Bayit Vegan neighborhood. "Neuwirth" is the name of the area's massive loan gemach, and it's the shechitah and kashrus supervision of most of the stores in these parts. But primarily, Neuwirth is the name of a Torah and halachah empire.
There are in fact three "Neuwirth" yeshivos — officially the names are the Pnei Shmuel yeshivah ketanah, Chochmas Shlomo yeshivah gedolah, and Nesivos Chochmah — also known as "Wolfson" for the name of its co-rosh yeshivah Rav Daniel Wolfson — which in the ten years since its inception has jumped from 60 to close to 800 talmidim, with many more clamoring to get in every zeman.
As I attempted to pin down Rav Baruch Neuwirth, the rosh yeshivah of all three of these institutions, I encountered the most difficult obstacle — his schedule. One Yid heading three different yeshivos. Two of them are called "Neuwirth," one is called "Wolfson" — but that doesn't remove both the spiritual and financial burdens of the institution from his shoulders.
Aside from all this, Rav Neuwirth also manages one of the largest gemachim in the country, heads a local kashrus organization, oversees the shechitah of meat and poultry, travels abroad to raise money, teaches halachah shiurim at seminaries, serves as a local rav and moreh hora'ah, and will never miss his regular shiur for the neighborhood children.
Now try to squeeze yourself into this schedule.
I get lucky one afternoon, before second seder begins. And so, I find myself in the modest study of his Bayit Vegan apartment. He might be the rare rosh yeshivah who refuses to wear a rabbinic frock, but he doesn't mince his words. "Here," he says, inheritor of his father's legacy, "we welcome every Yid. What would you like to drink?"
Behind him hangs a photo of his illustrious father, Rav Yehoshua Neuwirth ztz"l, the man whose sefer — Shemiras Shabbos Kehilchasah — is used by the entire Jewish world to study the laws of Shabbos. Despite the senior Rav Neuwirth's brilliance in Torah and his venerated position as a posek and multiple-institution rosh yeshivah, he always perceived himself a simple Yid. A Shulchan Aruch Yid.
"He," Rav Baruch points to the picture of his father, who passed away in 2013, "is the secret of all this success."
Rav Yehoshua Neuwirth might have been most famous for his expertise on the halachos of Shabbos observance, but that was just one facet of the broad scope of his communal involvement. He founded the three yeshivos now run by his son, served as the posek for Shaare Zedek Medical Center along with Rav Asher Weiss ybdlch"t, gave standing-room only halachah shiurim at Yeshivas Kol Torah, and served as the rav of the Hachovesh Har Nof emergency medical team, where he first introduced the idea of an institutional Shabbos goy.
He also established the "Neuwirth Gemach" after discovering that a friend who'd recently gotten married didn't have a shekel to his name. Eventually, the efficient management of the gemach served as a model for other gemachim in Eretz Yisrael and throughout the Jewish world. ("My father would question every avreich who came to borrow, asking him what he needed the money for. Until he got a suitable answer, he wouldn't give a loan, because he didn't want people to fall into senseless debt. 'You can manage,' he would say if he didn't think the loan was wise. My father once told me, 'I don't know if I will get a reward for this gemach, if it really helps people or chalilah causes them to get into trouble.'")
Yet Rav Neuwirth was perhaps best-known as the voice and shadow of Rav Shlomo Zalman Auerbach ztz"l. For the last 30 years of Rav Shlomo Zalman's life, Rav Neuwirth could be seen daily climbing the steep staircase to the Auerbach home to discuss the intricacies of hilchos Shabbos and other relevant halachos.
If you ask his son Rav Baruch Neuwirth to pinpoint the source of his father's dozens of Torah and chesed endeavors — many of which Rav Baruch has now inherited — he refers back to a tiny attic in Amsterdam during World War II. "Not far from that famous attic where Anne Frank hid, another Jewish teenager went into hiding. His name was Yehoshua Neuwirth, and he too was holed up with his family — in unbearably cramped quarters just a hairsbreadth from the Nazi reach."
Rav Baruch Neuwirth leafs through the piles of his father's writings and pulls out a few pages containing a summary of the unusual story. His father wrote part of it as an introduction to his final edition of Shemiras Shabbos Kehilchasah. "Yomru geulei Hashem asher ga'alam miyad tzar...Yodu l'Hashem chasdo veniflaosav livnei adam. I think about these pesukim every day and have in mind the many miracles that HaKadosh Baruch Hu has performed for me throughout my life," Rav Neuwirth wrote.
But mesirus nefesh doesn't develop in a vacuum, and Rav Neuwirth's father, Rav Aharon Neuwirth, was an uncompromising role model.
Rav Neuwirth was born in 1927 in Halberstadt, Germany and spent his childhood in Berlin. His Hungarian-born father, Rav Aharon Neuwirth, was one of the most distinguished German rabbanim at that time but didn't have any illusions about the cursed future of German's Jews and immediately after Kristallnacht, the family made plans to flee. Young Yehoshua and his two brothers were placed on a Kindertransport to Belgium, where he celebrated his bar mitzvah with a foster family. The rest of the family was granted permission to leave Germany after the Dutch government issued 42 entrance visas to Germany's senior rabbanim, and so they took refuge in Holland, where they were reunited with their sons.
Rav Neuwirth often talked about the open miracles that kept his family alive during the war years and recorded a number of them in writing. His son reads from the documented pages:
"My parents and sister managed to leave Germany, arriving in Holland, as part of a special rabbinic permit from the Dutch monarchy. What happened was that the queen of Holland had no children, and after many failed treatments, someone told her about the Munkaczer Rebbe, who could bless her and effect miracles. But they also told her that the Rebbe did not receive women. Yet once when the Rebbe was en route at a train station, she took advantage of the opportunity and asked to be blessed — and then gave birth to a daughter. The queen always remembered this, and when the war broke out, she allowed 42 rabbanim and their families to come to Amsterdam, our family among them."
But a short time later, in May 1940, Holland was also invaded by the Nazis. Life for the Jews became unbearable, and the Neuwirth family went into hiding. Only the daughter, who had an Aryan appearance, could stand on line for the food distribution.   At one point, Rav Neuwirth writes, the family was caught after a tip-off by an informer and dragged to a large hall where they were to wait for deportation. It was Rosh Hashanah, and, as Rav Neuwirth writes: "My father ztz"l didn't lose his composure. He took out a shofar that he had hidden under his coat. Even here, surrounded by German soldiers, my father refused to forego blowing shofar on Rosh Hashanah. My father blew 30  tekios, and the deportation order never came."
After a few days — perhaps with the assistance of the Dutch underground — the family was released. But security was short-lived. In the spring of 1943, the Germans decided to liquidate Amsterdam's Jewish community. Rav Neuwirth wrote:
"On 21 Iyar 5703 (1943), the Germans decided to deport all the Jews of Amsterdam. They went from house to house and took out the last remaining Jewish families. The operation's command center was located right opposite our window, and we watched as convoys of Jews were being hauled off toward the train station. We sat at home, our hearts pounding, and waited for the knock at the door. Many hours passed — and finally they arrived. But instead of barging in, they just stood downstairs and called, 'Are there Jews here?' Miraculously, not one of the building's residents emerged. Then one of the neighbors we'd been so afraid of went out, but to our amazement, he announced: 'We don't know of any Jews here.' That's how we were saved – I keep this day as my personal Purim each year."
For the next two and a half years, the family hid in the tiny attic and subsisted on bread and water provided by righteous gentiles. During these dark times, the family's dedication to Shabbos observance was tested and proven over and again. Rav Aharon Neuwirth sent his daughter, who was blonde with Aryan features, to work as a housekeeper at the home of a Dutch judge and be spared from their unknown fate. But in a letter to her parents, the girl related that she was forced to work on Shabbos, and that very day, her father decided to bring her back home. "Despite the risk to her life, I am certain that her keeping Shabbos will protect her," he told the family members who objected to his decision.
Rav Neuwirth wrote:
"From that point until the war ended, we couldn't leave the quarters, which were freezing in the winter, and couldn't even stand by the window to look outside. It's not something fathomable, how an entire family spent so much time together closed into a tiny attic.
"We used this long, difficult period for davening and reciting Tehillim. We also had one Gemara — a Maseches Kesubos — and that's what I studied with my father. We also had the third volume of Mishnah Berurah, so we learned hilchos Shabbos. We didn't have a calendar, but because of the Feldman edition of the Kitzur Shulchan Aruch that I received for my bar mitzvah from my brother Simcha Eliezer Hy"d who was murdered in Auschwitz – I was able to learn how the Jewish calendar is structured. Based on that, I created a calendar for the years that we were in hiding. So we had the times of Shabbos and Yamim Tovim and fast days. In fact, the Jewish underground heard about this calendar and copied it in order to distribute it to other trapped Jews."
"It's hard to imagine what those years in the attic did to my father's soul," Rav Baruch says. Even the forerunner of the gemach was created in this attic. Rav Neuwirth writes:
"Pesach was approaching, but we had no idea what we'd eat, and the hunger was unbearable. We realized that there was no choice, and that we'd have to go out despite the danger. But when we opened the door, we found a sack of flour outside the door. My mother a"h baked small matzos with it, but it wasn't simple. We didn't have an oven, so we put two pots one on top of the other, made a hole in the bottom one, put in wood and lit a fire. In the upper one we baked one matzah at a time. My father supervised the entire operation to make sure each batch was done within 18 minutes — a real challenge with such a small fire."
That poor man's bread sparked the first "Neuwirth Gemach." Rav Aharon announced that they would not eat the matzah themselves. "Even when you don't have, you have to give and to do for other Jews. That was the message and that's been our family's legacy," says Rav Baruch Neuwirth.
The strict adherence to halachah, which has become the trademark of the Neuwirth yeshivos, had its roots in Amsterdam as well: "When Holland was finally liberated bechasdei Hashem, in 1945," Rav Neuwirth wrote, "I walked for three days in order to bring back kosher milk and cheese that I was able to supervise according to halachah."
Rav Baruch says that since then, his father had a penchant for kashrus certification. "My father would go out and supervise shechitos, without any financial remuneration. It was always for one goal — that families of avreichim should have affordable meat. To this day we continue it, even when it entails trips abroad to supervise shehchitah.
"But there's another fringe benefit from those early chalav Yisrael supervisions to the Neuwirth yeshivos: Dairy products!" says Rav Baruch. "The bochurim joke that it would be more economical if the yeshivah would just open a private dairy. But for my father, who had no access to milk for several years, it was a symbol of the abundance of our generation, not just materially, but in Torah as well, as the pasuk states regarding Torah learning, 'dvash vechalav tachas leshoneich.' I think there's another message here as well: When one of our bochurim sips a cup of milk, he has a historical awareness of the years when things were different. He realizes that it's not so simple, that there were generations that didn't have all this."
It's not only milk. "My father, who experienced major privation in his early years, believed that in our generation, in order to keep a bochur in learning, you have to give him comfortable conditions. He shouldn't feel hunger and he shouldn't have a problem with accommodations. It's not easy these days, but we're doing the best we can in that area," Rav Baruch says.
Chalav Yisrael might have had a special place in Rav Yehoshua Neuwirth's heart, but nothing became more overarching than proper Shabbos observance. Going back to his memoirs opens a window into what motivated him to eventually become the voice of Shabbos around the world:
"In the spring of 5706 (1946), a group of illegal olim arranged to travel to Eretz Yisrael. The European borders were still closed, so we smuggled ourselves through France disguised as American soldiers, until we reached the port city of Marseilles.
"The ship leaving for Eretz Yisrael arrived on Shabbos, and we were instructed to board immediately — that otherwise we'd lose the chance to travel. This distressed me greatly. We'd been through so much in the war years yet were careful to keep mitzvos, especially Shabbos. How could it be that once I was finally free, I'd have to violate the Shabbos? Especially, as we found out later, it was really a ploy to get us to divest of religious practice — in reality, the ship didn't sail for another few days. But to me it seemed like a situation of pikuach nefesh — and besides, I had no choice. I couldn't risk my life by staying in a foreign place without money, food or lodging, so with a heavy heart I boarded the ship."
As distressing as it was, this case of a safek pikuach nefesh gave Am Yisrael one of its most important works on hilchos Shabbos.
"When I boarded the ship, I accepted upon myself to do something for Shabbos. That's how the idea was born to write a sefer about shemiras Shabbos."
"It was after the birth of my oldest son," Rav Neuwirth related in an interview shortly before his passing, "and I realized that there was no sefer containing all the laws of Shabbos in clear language that can be understood by every reader. So I decided to fulfill my vow and begin writing the sefer." And that, in essence, is the backstory of Shemiras Shabbos Kehilchasah, worked on for years and first published in 1965, subsequently translated into 12 languages.
After sailing for three weeks, during which "sick people died and their bodies had to be lowered into the sea to prevent disease," Rav Neuwirth reached Eretz Yisrael. He was sent to the Atlit detention camp and remained there until Rabbi Yaakov Katz and Rabbi Shlomo Greenfeld came from Haifa and arranged his release. He was originally placed in the religious Kibbutz Alumim where his sister had already settled, and the plan was that young Yehoshua would go to work:
"There were people who advised me to go work to be able to support myself and to help my parents when they would arrive. But I wanted to dedicate myself to learning Torah in yeshivah. I asked my father about it in a letter, and he replied unequivocally: 'The One Who has helped until now will help further! We went through five years of war so that my son should learn Torah. If you have to go out to work, I will have to bring you back to Holland!'"
And that's how he wound up at Yeshivas Kol Torah under the watchful eyes of Rav Yechiel Schlesinger and Rav Baruch Konstadt ztz"l. He was a young avreich who had lost precious years in the war. Did he feel qualified to begin gathering sources to write a sefer? "It was what had to be done," Rav Neuwirth would say.
At first, he wrote by hand and gave over the pages to be typed. But that process resulted in too many mistakes for such sensitive material, and so Rav Neuwirth decided to buy his own manual typewriter, using every cent he had, including bus money — for a long time he walked everywhere on foot. After his passing, one of his sons related how every night, they would fall asleep to the sound of the typewriter keys.
When Rav Shlomo Zalman Auerbach became rosh yeshivah after the passing of Rav Schlesinger, Rav Neuwirth became very close to him. In fact, for the last 30 years of Rav Shlomo Zalman's life, it was routine to see Rav Neuwirth climbing the steps of the Auerbach home in Shaarei Chesed to discuss matters of hilchos Shabbos that were addressed in the sefer. After the first edition was printed, Rav Neuwirth sat with Rav Shlomo Zalman Auerbach, and they learned the entire sefer together, page by page, with Rav Auerbach writing annotations.
Rav Neuwirth remained a talmid of Rav Shlomo Zalman until the latter's petirah in 1995, even as Rav Neuwirth already had hundreds of his own students. "One of the most moving stories," Rav Baruch relates, "happened the day after Rav Shlomo Zalman's passing. My father called and asked me to get the number of Rav Yosef Efrati, Rav Elyashiv's right-hand man. When I tried to find out what it was about, my father explained simply that the Mishnah says, 'Asei lecha rav,' and now his rav had passed away. 'I must have a new rav. I want Rav Efrati to get me into Rav Yosef Shalom Elyashiv.' And indeed, from then until his final day, my father would visit Rav Elyashiv once a week."
Today, everyone talks about yeshivos for struggling bochurim, but few know the idea came from Rav Neuwirth and Rav Shlomo Zalman, back during the Gulf War in 1991. "After the registration season for yeshvios ended, it emerged that quite a few bochurim remained without a yeshivah," Rav Baruch recounts. "Until then, the norm was that every yeshivah in Jerusalem was considered to be for metzuyanim only. All it took for someone not get into yeshivah was for him not to be a metzuyan. There was one Yid who was touched by this — Rav Shlomo Zalman Auerbach. He called my father and pleaded with him to do something.
"My father, like the Shulchan Aruch Yid he was, saw this as a psak halachah. Without understanding how and what, he opened a yeshivah. That very year, the Neuwirth yeshivah opened, officially called Pnei Shmuel. It was the first yeshivah whose own rosh yeshivah insisted on not calling it a yeshivah for metzuyanim.
Where did the funding come from? "That's a question I still ask myself all the time," Rav Baruch ventures. "My father never traveled abroad to collect money. But he had unusual siyata d'Shmaya. When a person does the right thing, Hashem sends."
And that's how this special yeshivah ketanah was established. "Today everyone seems to be dealing with struggling bochurim, drop-outs, or brilliant illuyim who fall between the cracks. Everyone is angry at them. Their parents don't accept them. The teachers give up on them. And that's what our 'special' yeshivah is for — we want bochurim to feel good about themselves and to be able to advance without heavy pressure that doesn't suit their personality. People always ask what our shitah is, and I tell them that a bochur who is enjoying himself will learn and daven and do what he needs to do. That's the result."
When the first "Neuwirth" classes graduated, the Chochmas Shlomo yeshivah gedolah was established as a continuation. At that point, it became a community, with alumni marrying, establishing Torah homes, and staying connected.
Now there were two "Neuwirth" yeshivos, but then something happened in 2008, when Rav Neuwirth was already in his eighties. There was a group of bochurim considered "metzuyanim," but they were stuck. Some internal tensions within the top veteran yeshivos caused parents to think twice about sending their sons there. It was clear that a new yeshivah, on a high level but removed from the political storm, was necessary.
This time, it was Rav Steinman ztz"l who pushed Rav Neuwirth to open yet another yeshivah, together with Rav Daniel Wolfson. It's another "Neuwirth" yeshivah although it's generally known as "Wolfson" (and not by its official name, Nesivos Chochmah). When Rav Yehoshua Neuwirth passed away, Rav Baruch became joint rosh yeshivah together with Rav Wolfson, and together they've seen enrollment multiply exponentially — from a few dozen to close to 800.
But still, Rav Baruch — even as he sits at the helm of such a prestigious makom Torah — humbly eschews the frock, the typical levush of roshei yeshivah around the world.
"It's not that I'm against it, chalilah. On the contrary, I personally try to urge every maggid shiur or meishiv to wear a frock. I think that in today's generation it's also important for the derech eretz of the students, and for the kavod of the person himself. But I personally feel a need to continue the traditions of my father. My father wore a short jacket, probably my grandfather also did. So who am I to change?"
The most surprising twist in Rav Baruch's story is undoubtedly the current chapter in his life, when suddenly, his little yeshivah grew to include hundreds of bochurim and thousands more who want to join. Seemingly overnight, what began as a local Bayit Vegan beis medrash has become a major player in the greater yeshivah world. And then the yeshivah acquired a new "rebbe," Rav Chaim Kanievsky — which Rav Baruch admits is a bit of an irony, "considering that the one place where my father's sefer was initially not so accepted was in the Chazon Ish community in Bnei Brak, a machlokes l'Sheim Shamayim."
Today though, the yeshivah doesn't make a move without Rav Chaim's eitzah and brachah, which Rav Baruch calls "not b'derech hatevah."
"One of the first encounters with the yeshivah happened when we were facing a major crisis — there simply wasn't any money," Rav Baruch recounts. So he went to Rav Chaim. "Rav Chaim listened, and then took a pen out of his drawer, raised his holy eyes to me and asked: 'Is there a gvir that if I write something to him, it will help?' I mentioned the name of an extremely wealthy man. Rav Chaim took out a paper and wrote him a one-line letter wishing him 'tremendous success in his business' if he supported the yeshivah.
"The next day, I boarded a plane and traveled to the man's office. He was a bit taken aback to see me. 'Do you know what happened to me yesterday?" he suddenly asked. 'A huge deal that I've been running after for years — worth half a billion dollars—' I stopped him and said, 'Now let me tell you what time it happened.' He didn't understand. I told him it happened at 7:30 in the evening. He was astonished. How did I know? I took out Rav Chaim's letter and showed it to him. And on the spot, he gave us a donation that literally saved the yeshivah."
Rav Baruch says he believes one of the primary secrets to the unprecedented success of both "Wolfson" and "Neuwirth" is the feeling among the bochurim that they are trusted. "We don't need to hold their hand, to make them feel like they're kids who don't know what they're doing," he says. "They're big people already, Yidden who want yiras Shamayim. That's their business.
"I remember the first time I came to Neuwirth-Chochmas Shlomo for Shabbos. I was warned that it was a big mistake, that the bochurim wouldn't show up on time for anything. But I trusted them. I called them over on Erev Shabbos and said that it was their Shabbos and they would decide on the zemanim. We began a really sincere discussion on what time to daven Shacharis. They suggested 8:30, but I objected. 'I can't do that because it's after zeman Kriyas Shema.' A mature discussion followed. I told them that if there was no minyan I would go daven at Wolfson. I didn't threaten. There was no need. The minute I put my faith in them, they realized that we're all on the same side. They all showed up on time.
"For example, one of the most successful initiatives that we have is chavrusa partnerships between the Neuwirth bochurim and the Wolfson bochurim. It contributes so much to both sides. These learn to do chesed and to teach, while these get used to learning on a higher level. That's how chinuch was done in previous generations. Parents trusted their children. My father never bothered me in the morning. He woke me once, reminding me of our mutual interest. And that was enough. As someone who sees hundreds of bochurim succeeding, I think that is the secret of chinuch in our generation. That, and of course, personal example."
Does Rav Baruch ever get nervous that one day he won't be able to sustain all the mosdos? "On a certain level, of course there's fear," he admits. "Every day is a new challenge. Some days are a real challenge, but the bottom line is that we have emunah. Hashem made a promise to Klal Yisrael that the Torah will never be forgotten, and that includes all the yeshivos that are teaching with mesirus nefesh. And when HaKadosh Baruch Hu promises, He fulfills it. So really, why shouldn't I be calm?"
(Originally featured in Mishpacha, Issue 757)
Oops! We could not locate your form.
>