| Shul with a View |
Catch a Glimpse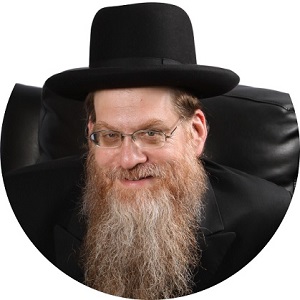 | February 3, 2021
I had no idea what I would speak about that Shabbos morning
E
arly Thursday morning on the tenth of Kislev, I was informed that Reb Shalom Dreyfuss had succumbed to coronavirus. Shalom was just 42 years old and left five orphan boys ranging in ages four to seventeen.
Besides the tragedy of the death and his leaving five orphans, Shalom was the baal korei of the shul. With over 25 years of experience, he was a baal korei par excellence. He had leined the entire Torah, and just this past Succos, he leined Koheles in the shul.
After hespedim in Passaic, Shalom was buried in Lakewood, and the family began their shivah. Shabbos morning, when the four oldest boys began to recite Kaddish together, there was not a dry eye in the shul. A cloud of sadness seemed to envelop the shul that Shabbos. However, life continues, and so must a shul.
That particular Shabbos was also the bar mitzvah of Ashi Traiger.
Ashi is the only son of Rabbi Yaakov and Lisa Traiger, and he was entitled to experience the once-in-a-lifetime simchah of becoming a bar mitzvah. Yet Ashi's simchah, besides coming on the heels of the levayah of Shalom Dreyfuss, had its own drama to contend with.
Ashi's father, Yaakov, received the flu shot this year for the first time in his life. A day or two after the shot, he began to feel achy, with pain in his back. Then he was hospitalized and diagnosed with Guillain-Barré syndrome. Although rare, one trigger for this debilitating syndrome can be a flu shot reaction.
As the Guillain-Barré syndrome progressed, the muscle weakness evolved into paralysis. Rav Yaakov went to a rehab center, where he will remain for several months.
This unexpected event prevented the father from attending his own son's bar mitzvah. Due to an uptick in COVID, Ashi's grandparents, aunts, and uncles would also be absent.
After being maspid Shalom on Thursday and keeping in mind Ashi's sadness over his father's absence, I had no idea what I would speak about Shabbos morning.
In my talks with Ashi, I recalled how baseball made him excited and passionate, and I decided to buy Ashi a baseball for his bar mitzvah.
My wife navigated us to a local Target, and she emerged with a pack of two baseballs, explaining that they were sold in pairs.
I mentioned (as the parshah was Vayeitzei) that just as Yaakov Avinu's chasunah didn't go the way he planned, nevertheless, Yaakov kept going on in life.
So, too, I explained to Ashi, "This may not have been the bar mitzvah you planned for. However, learn from Yaakov Avinu to continue in life and never give up."
I took out the first baseball and told Ashi: "This one was signed by me and wishes you mazel tov. Here it comes, please catch it!" My throw was on target, and Ashi easily caught the ball.
I then said, "Ashi, there is another ball here. This one is blank. Please save it until your father comes home. Then he and you will sign it, as a remembrance for your bar mitzvah."
I tossed the second ball in Ashi's direction.
However, this throw was way off the mark, and it appeared the ball would hit the ground and go rolling around the shul.
But Ashi stood up, and as the crowd gasped, he leaned across the table, stretched himself over into the aisle, and made a spectacular one-handed catch as the shul erupted in a spontaneous ovation.
Ashi was smiling from ear to ear.
Even the four Dreyfuss boys were smiling.
For one minute on a cold Shabbos morning amid a pandemic and with two fathers absent — our sadness evaporated.
The simchah of Shabbos permeated the shul as we basked in the light of mei'ein Olam Haba. —
(Originally featured in Mishpacha, Issue 847)
Oops! We could not locate your form.
>