| Inside Israel |
Capsules on Yom Kippur?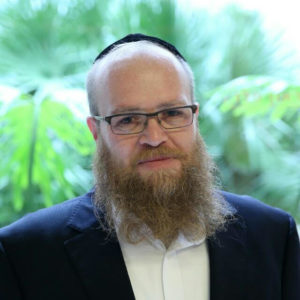 | August 26, 2020
A big question mark looms over Rosh Hashanah and Yom Kippur davening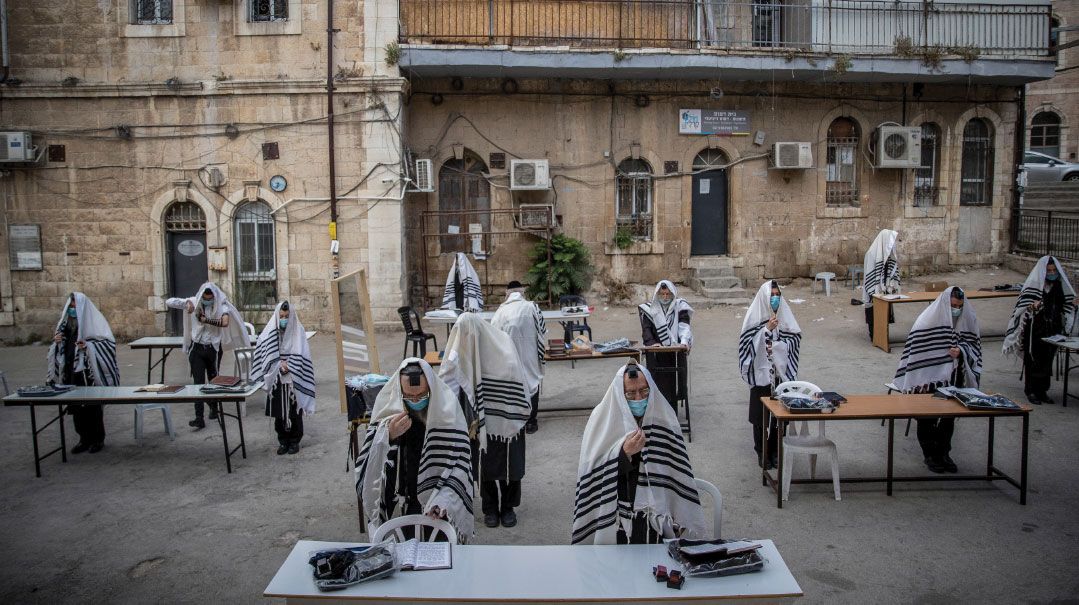 Despite concerted efforts, Israel hasn't put the brakes on its coronavirus pandemic. Daily new cases are still around 1,000. As of Monday, the country had 103,000 confirmed cases, 900 hospitalizations, and 400 serious cases. Israel's per-case death rate is 1%, much lower than the world average of 3.49%, but it's a worrisome figure — one in every 125 Israelis who contracted COVID-19 died. And 26% of all confirmed cases come from just two cities, Jerusalem (16,420) and Bnei Brak (9,239).
Dr. Ronit Calderon-Margalit, an epidemiologist at Jerusalem's Hadassah Hospital, said this week that "the real number of cases is much higher than reported." In her view, many of those infected don't experience symptoms and therefore don't get tested. She singled out Bnei Brak as a city where the actual number of cases is likely much higher than the official tally.
A big question mark looms over Rosh Hashanah and Yom Kippur davening. Staff of gedolei Yisrael told Mishpacha this week that the matter is being investigated, and only next week will conclusions be reached.
In the weekly corona cabinet meeting this week, coronavirus czar Professor Roni Gamzu presented a plan whereby shuls in "red cities" could schedule High Holy Day prayers in a format of two capsules per minyan, with each capsule numbering ten people and maintaining a distance of two meters between mispallelim.
Gamzu's plan drew the ire of ministers Aryeh Deri and Yaakov Litzman, who charged that it would essentially preclude davening. They angrily brought the meeting to a halt. They demanded that capsules be increased to 25 people and that davening be allowed in open places. Gamzu replied that he is working on a model that would allow davening in large shuls. Other ministers present also expressed frustration with Gamzu's presentation: "He came unprepared, we didn't advance on the last meeting."
At the same time, Interior Minister Aryeh Deri sent a letter to 174 mayors and heads of regional councils across the country, titled "Municipal preparation for Yamim Noraim tefillot during COVID-19," in which he encouraged the use of public buildings (like schools, kindergartens, and community centers) for davening.
Prof. Gamzu presented a grim picture. He said the infection rate stands at 1,600 to 1,700 new cases per day, over a third of them — up to 39% — from the chareidi community. He noted a slight decline in the chareidi infection rate, but cautioned that this may be attributable to increasing reluctance to get tested. (Those who test positive are expected to enter a complicated bureaucratic system that is slow to respond to individual queries.)
For the Tishrei chagim, Gamzu presented a "tight restraint" contingency plan for lockdowns that will be activated if the daily infection rate doesn't decline to fewer than 400 daily new cases. The plan allows more breathing space than did the Pesach lockdown, but still mandates closing indoor areas such as shopping centers, bazaars, and hotels.
Gamzu also found himself embroiled in a tiff with the Breslov chassidus over the yearly pilgrimage to the gravesite of Rebbe Nachman in Uman, Ukraine. Gamzu is opposed to the Uman trip taking place and even implored the president of Ukraine in a personal letter to prevent the entrance of thousands of chassidim this year. Litzman and Deri harshly condemned his actions, stating flatly: "Gamzu should resign."
At the end of the meeting, Gamzu said: "I have no intention of changing my position regarding Uman. I'm sure the ministers will decide correctly to prevent the flights to Uman. The Torah's warning binds us all: 'v'nishmartem me'od l'nafshoseichem.' Thousands of people crowding together in a narrow place will [dramatically increase infections] and will trigger a lockdown harmful to the citizens of Israel, the Torah world, and the economy."
Last week Israel and Ukraine issued a joint statement requesting the thousands of chassidim with Uman chagim not to fly this year.
Breslov rabbanim, meanwhile, have announced the formation of a special beis din that will forbid violators of health guidelines or quarantines from entering Rebbe Nachman's ohel this year.
(Originally featured in Mishpacha, Issue 825)
Oops! We could not locate your form.
>