| Family First Feature |
Camp Wives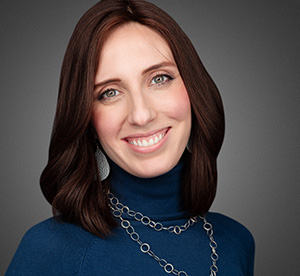 | June 29, 2021
When the opportunity to go back to camp as a married staff member arises, men jump. What's that like for their wives?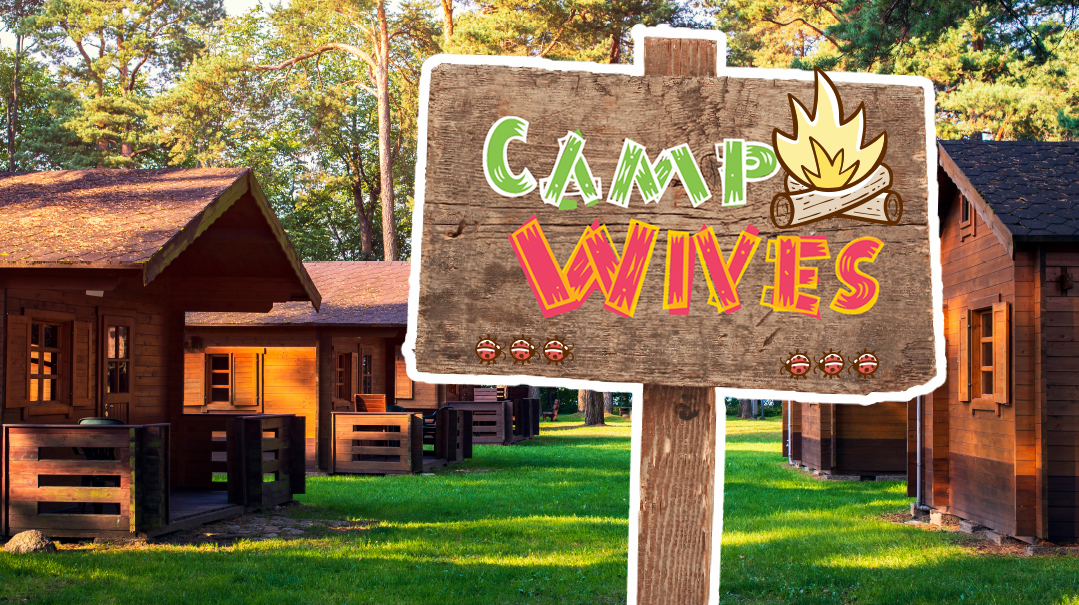 There are two kinds of men in this world: camp men and everyone else. Camp men are enthusiastic. A song or cheer is always on the tip of their tongue, and they can turn everything into a game. Most people think camp men are a little crazy. It's possible they are, but they don't mind.
Thing is though, camp men grow up, get married, and have families. But camp fever never dies. When the opportunity to go back to camp as a married staff member arises, these men jump. What's that like for their wives?
A Good Wife
Being a good wife seems to be a prerequisite to having your husband attending camp. Almost all of those interviewed spoke of their husband's undying love for camp and their desire not to interfere with that. "I'd be a monster to say no," says Sarah Rochel Feigelstein, whose husband has been an assistant head counselor in Camp Munk for the past ten years. Sarah Rochel's husband was in camp until a week before his wedding and then missed a year when they were living in Israel during shanah rishonah, but he spent every day of that summer on the phone keeping tabs on what was going on. He was miserable. So, when given the chance to go back to camp, there really wasn't a question.
Mrs. Leah Trenk wins the contest, though, by having celebrated her Shabbos sheva brachos in Camp Munk. Her husband was a rebbi in Camp Munk until his passing two years ago, and they attended camp for the 54 years they were married.
Shani Lichtman was also doing camp since shanah rishonah; her husband was the assistant head counselor at Camp Agudah for 27 years and has been the head counselor of Camp Ruach Chaim for the past 10 years.
Tami Meisel's husband always wanted a camp job. He worked in a bungalow colony, running the day camp for a few years. When a camp maintenance job opportunity came up a couple of years ago, he jumped at it. Tami hesitated, though; she liked the easy bungalow colony life.
Both Sarah Rochel and Shani were big camp people themselves. Shani was already an overnight camper at the age of five in Katantanos, and Sarah Rochel's mother is the head counselor of Camp Chayil, so she spent her childhood in the Camp Bnos ecosystem. That made them well-adjusted to the camp life, particularly camp accommodations — but not to the unique creatures boys are.
Truthfully, boys are just like other people; they're just a different gender, shocker. And that leads to a natural distance between the wives and the campers. It's understandable, but it's also lonely.
Lonely Wives Club
Camp wives only have each other, and some camps have a small staff with a wide range of ages, so you don't necessarily have someone who's perfect friend material.
Even Tami, whose husband does maintenance in a girl's camp, feels the damp blanket of loneliness. The other women are wonderful, but they're there as staff, not as wife-of-staff, and most of the camaraderie and chatting and relationship building happens during staff meetings.
"I know all the patterns in my kitchen floor and the number of tiles on the wall," Tami says. She did run a small workshop one summer, and it was nice to be a part of things, to get the daily emails, and schmooze with the girls, but a part of her still wants her summers off.
"If I wanted a job, they'd give me one, but I'm not sure I want to work in the summer," she says, torn between the pros and cons and inertia. Technically, her sister-in-law is a staff member, so she has a built-in friend, but working in a camp is a full-time job, and her sister-in-law doesn't have time to sit under a tree and schmooze bungalow colony style. "Sometimes I sit in my husband's golf cart and tell him, 'You're stuck with me for the day.'"
But at least she can do that. If you're the wife of an assistant head counselors or head counselor, that's not an option.
"My husband isn't mine in camp," Shani says. "He's on call 24/7, and he falls into bed at four a.m. It's tempting to call my husband when I need him because he's on the grounds, but even if he's nearby, he's not available." She says this matter-of-factly; she took the job knowing it entailed this level of commitment.
Shani recalls the year her child was engaged to be married after the summer. On the last day of camp, one of the assistants wanted to book tickets to attend and asked her husband for the wedding date. Her husband turned to her and asked: "When's the wedding?" He literally had no clue!
You might think that Shabbos would bring some sort of respite, but nope, it's a 24/7 job, and even if the energy and programming is dialed down on Shabbos, there's still a schedule to follow. And we all know what happens the second you stop moving after a crazy day. "He's bombed," Shani says of her husband. She has her married kids come up for Shabbos so she doesn't sit alone at the table during the seudos. "I love the ruach and zemiros on Shabbos. That does give me something."
There's also the middle-of-the-night phone calls. Tami's husband gets those on occasion. "Girls get over-excited when all they need is a plunger," she says with a laugh.
What Do You Do All Day?
With no obligations and kids running amuck, what do camp wives do all day?
"It can be boring," Sorah Rochel says. There's no pool for the woman or day camp for the girls, so the wives spend a lot of time carpooling to day camps or taking the kids out to local venues. "We're all in the same boat," she adds, which makes it easier.
Because of the isolation, camp wives rely on each other for support and companionship. "They're forever friends," Shani says of fellow camp wives. "I just got together with the Ruach Chaim wives the other day. It's so much more than a bungalow. There's a ruach."
Ruach or not, the days stretch on endlessly. "Every year I say something like, 'This year I'm going to learn how to sew a hem,' " Sarah Rochel says. It never happens though — maybe she's just not bored enough. Tami also takes on projects during the summer, like rewriting recipes, but that it isn't enough to stave off the gnawing boredom.
Sometimes, though, that lack of responsibility works out. One year, Sorah Rochel came up to camp with a five-week-old, and another year, with a fresh set of twins. Having no schedule and no obligations aside from tending to her kids was a blessing. "I was so busy those years I couldn't breathe."
Shani and Mrs. Trenk kept busy with other stuff. When she first started in Camp Munk, Mrs. Trenk helped Rabbi Munk write the first draft of "The Wisdom of the Hebrew Alphabet." She also assisted Rav Nissan Wolpin with typing and editing the Jewish Observer. "It was a stressful job, so intellectual," she says.
For many years, Leah did photography in Camp Bnos, and she ran a T-shirt and sweatshirt pressing business in her "bungalow." Later, when she wasn't doing photography, she organized activities for the staff's daughters on campgrounds. "They didn't want to go to camp, but they couldn't sit around a boys camp doing nothing all day." She also taught her kids and others how to swim. "I can't swim myself, but I took my kids to the Y to learn. I realized it wasn't for them, but I saw how they taught the kids, and I thought, 'I can do that.' " And so she did.
Camp Bnos is a sister camp to Camp Agudah, where Shani's husband worked for 27 years, and she did many jobs around Camp Bnos, coordinating Youth Corps and other things that had to be taken care of. These days she works full-time as a patient advocate, so she stays in the city four days a week and goes up to the mountains Thursday through Sunday.
What About the Kids?
More than a shared experience, what the camp wives also share are their kids' lives. Think bungalow colony plus development life, and give it a steroid overdose, and maybe it'll come close to shared camp life.
"They're like siblings," Sorah Rochel says of the other kids. They spend the entire day together, eat all meals together, sleep really close to each other (if they sleep at all). "It's like Yom Tov for two months straight. Camp is l'maaleh min hazman."
Mrs. Trenk identified with the no sleep situation, but from a different angle, "My mother always said that this world isn't made for sleeping." She didn't mind the crazy late nights and breakouts and activities because she never put her kids to bed in the first place. "If you need to sleep, go to sleep, otherwise stay up, you just have to be up on time." Her laissez-faire attitude must've worked, seeing how long she and her husband lasted in Camp Munk.
Living the High Life
Camp accommodations are, well, exactly how you remember camp to be. It's an equal opportunity gross-fest, with staff members living in similar accommodation standards (or less) than campers. It seems the standard is two rooms, a small fridge, a sink, a few shelves, and that's it. If you're lucky, you have two bathrooms, like Shani. If you're middle class, you have one. And if you're really special, you share a bathroom with the boys for 20 years, like Mrs. Trenk did.
One of the other camp wives told Mrs. Trenk the first summer she was at Munk, "In camp, you have to be like a malach." She laughed and nodded; she got the joke — showers at three a.m. were par for the course.
Mrs. Trenk however is more than unscathed; she thinks she's the luckiest woman in the world. "I have the most gebentsht life," she says. She feels the small inconveniences of camp life are more than negated when considering what camp has given to her, her husband, and her family.
Shani's happy to do with less. "People came upstate to get away from it all, but now with people owning summer homes, they're slaves to their kitchens. They might even be bigger than the one they have at home."
Sorah Rochel grew up in camp accommodations, so it doesn't faze her in the least. And Tami is practically living the high life — this past summer, a porch was built for her bungalow, so now she can be a true lady of leisure, lounging on the porch, taking in the sunset.
The number of kids in one bedroom makes for some difficult math, or just Israeli- style living with kids and beds everywhere. Sorah Rochel has six kids in one room, so did Mrs. Trenk. And she also housed her business in that room, along with the clunky loud pressing machine. "There were only two places to spend your money in camp: canteen or Mrs. Trenk." Thus, her bungalow was also quite the hangout.
All the camp wives are pretty comfortable with how they live. It's camp, not a hotel. And there's something liberating in living in a near hovel, they feel. It takes the pressure off upkeep, and you can focus on other things.
The Perks
It's easy to enumerate them, and they're biggies: Never make summer plans again, don't cook for two months, your kids are in a magical environment, and you get to be there, too.
Imagine never hearing the words, "Ma, I'm bored." There's always something happening in camp to entertain the kids.
"It feels like I'm giving my kids a gift," Sorah Rochel says. "And that's really a gift to myself. I'm so grateful for the opportunity." She lives in Monsey, and there's plenty of fresh air and room, but camp provides a pace of life and independence that can't be replicated or transplanted anywhere else. "We're in a bubble."
Shani also uses the word bubble. "Coming back to camp after going off grounds for a wedding or something is like coming back home, a space like no other." There's a camaraderie among the staff and the campers that can only be created in camp.
But wait, let's talk about the food. No cooking for two months straight. That's a woman's dream, right? Right! All mothers know that if they didn't have to cook it, it tastes delicious. Mrs. Trenk always hated cooking and told her husband so while they were dating "I love to clean up messes, though." He was fine with that, and camp was bliss in this respect.
Shani, Tami, and Sorah Rochel all appreciate not cooking. While Tami likes to cook, a respite is welcome, and by the time she comes home, she's like, "Uch, I have to start cooking again?" Sorah Rochel appreciates the whole package. "I don't have to set it up, serve it, or clean it up." By the time the summer is over, though, she's excited to cook and eat her own food.
Fellow staff members like to make fun of Shani and the cottage cheese she lives on. "I'm too old to eat greasy camp food," she says, but she did for years previously.
There are also no real grocery runs. If you go, it's just for perks like water and soda and snacks. Before you get too jealous, just remember the bathrooms.
"There's still laundry after Tishah B'Av," Shani says with a laugh. "But I get up at 6:30 and do it before anyone is up."
When the Going Gets Tough
"COVID-19 was crazy," Shani says. The camp relocated to a college campus in Vermont and had to rearrange all the bunks they had spent so much time planning (rocket science by the way, Shani describes it) because the rooms were arranged in odd groupings. And then there were difficult neighbors who didn't allow them to use the speaker system or have any night activities. They took the gym, put in air-conditioning, and made it half shul/half dining room.
"They kept saying 'we'll make it work' but when it came down to it, it was my husband who had to help them 'make it work.' " The stress was tremendous, and they were investing a lot of money for just one year. Shani and her husband asked themselves why they were doing it, pushing this hard. They came to the conclusion they were doing it for the campers. The kids had had an awful year, and this was something they could give to them.
"We said it's the year taf, shin, pay. T'hei shnas positive. It was going to be great."
Of course, all the stress the staff was carrying impacted their wives. "It was so hard to see him stressed and know there was nothing I could do about it," Shani says.
There are also the smaller-scale frustrations that can ruin a day, like when Tami and her husband will have plans to run an errand, and he's called away: "There goes soda for Shabbos," or simply managing parenting when life is commune style: "How do you tell a kid not to be jealous when he spends every waking second with someone else and doesn't understand that everyone's different," Sorah Rochel shares.
Mrs. Trenk can't remember any frustrating moments. May I remind you she was in camp for 54 years. "If anything did happen, I can't recall, it was so slight." Apparently, it takes a lot to poke a hole in the brachah of being in Camp Munk. Or maybe Mrs. Trenk is a malach, after all.
Giving a Gift
Despite the loneliness and boredom and simple accommodations, camp wives are a relatively satisfied lot. There's nothing like a little perspective.
"I'm giving my kids and husband the gift of camp," Sorah Rochel says. Each of these women, even if they grew up "in camp," were doing it for their spouse and children.
Mrs. Trenk was the only one who didn't stress doing it for her husband and kids but rather focused on what camp did for her and her entire family. "I was with the best people. Every day I ate lunch with my brother and sister-in-law, Rabbi Dovid and Rebbetzin Leah Cohen. And the Munks, such special people, I felt like a princess!"
She also has memories going back years of all the visiting gedolim: The Novominsker Rebbe and his father before him; Rav Shneur Kotler; Rav Shmuel Birnbaum; Rav Matisyahu Solomon; Rav Gifter. She even remembers Rav Elya Svei coming to recruit boys to go to Philly. Her husband was always the one leading the greeting party. "I have the most gebentsht life," she repeats, and Camp Munk was a huge part of that.
So when you send your kids to camp, recognize that the staff is likely living their dream, and their spouses are being generous enablers. Maybe you should add them to your tip list.
(Originally featured in Family First, Issue 749)
Oops! We could not locate your form.
>