| Shul with a View |
Calling on Keap Street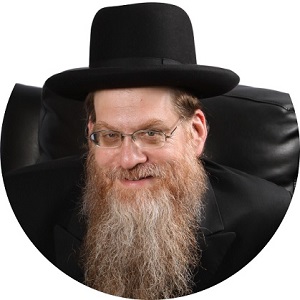 | August 26, 2020
He heard a familiar voice calling out, "Reb Chaim, I am waiting for you!"
It all began with some broken matzahs and tomato herring.
During the 1940s, the area in the north of Brooklyn, consisting of Bushwick and Williamsburg, was heavily Jewish. Many of these Jews were immigrants who had left much of their mitzvah observance on Ellis Island.
It was into this milieu that Hyman Rappaport was born in 1928. His parents were proud, Yiddish-speaking Jews. However, as was not too uncommon in those times, his father worked on Shabbos while his mother maintained her allegiance to Torah observance.
His public school education was at the Eastern District Public High School, the school of choice for many of these Jewish immigrants children. In addition, Hyman attended the Cook Street Talmud Torah, which began every day at three thirty after public school finished. His rebbi at the Talmud Torah, Rabbi Kinetski ztz"l, would teitch the Chumash into Yiddish as all of the children spoke Yiddish at home.
Hyman attended shul on Shabbos with the other children from the Talmud Torah as every child received a Hershey bar for coming. He celebrated his bar mitzvah at the Cook Street Talmud Torah, which was the first time his father had accompanied him to shul.
The following year, one of the benefactors of the Cook Street Talmud Torah, sponsored five boys to attend Torah Vodaath's summer camp, Camp Mesivta.
The experience was an eye-opening experience.
For some reason, the five boys from the Cook Street Talmud Torah were known as "cookies." On the first day, the "cookies" were awakened for Shacharis and were incredulous to find out that putting on tefillin in the bunk was not sufficient; they were expected to trudge up a big hill to attend minyan.
Three out of the five "cookies" were back in Bushwick before the end of the week. A fourth "cookie" wasn't far behind, as after Shabbos, he, too, returned to Brooklyn.
That left Hyman, the lone cookie who was determined to remain in camp.
He enjoyed his experience, and the following year as he entered Eastern District High School, he also kept up with camp friends and began attending the Pirchei minyan at the old Yeshivah of Brooklyn on Willoughby Avenue.
Hyman was mesmerized by the davening.
He would return in the afternoon for Shalosh Seudos, which consisted of broken matzah and tomato herring.
However, the ruchniyus and the zemiros were unforgettable.
The director of the Willoughby Pirchei was the noted leader of Pirchei, Rabbi Yehoshua "Josh" Silbermintz z"l.
For an entire year, Hyman was part and parcel of the Pirchei, becoming totally observant and even learning to daven for the amud. Reb Josh and others prevailed upon Hyman to transfer to Torah Vodaath, and Hyman and his parents agreed. However, as the first day of school approached, Hyman got cold feet and went back to Eastern District, a huge building located on 227 Marcy Avenue with doors on both the Rodney Street and Keap Street side of the building.
On the third day of school, as Hyman was walking down the Keap Street steps, he heard a familiar voice calling out, "Reb Chaim, I am waiting for you!"
Hyman looked up, and Josh Silbermintz stood there, assuring him that Torah Vodaath would not be complete without him.
That was all Hyman needed.
He switched to Torah Vodaath, eventually receiving semichah from Rav Yaakov Kamenetsky ztz"l and becoming a true talmid chacham.
Hyman married, remained active in Jewish causes his entire life, became a CPA, and raised a family of four children, all of them dedicated to Torah and mitzvos.
Years later, when asked what was it about Josh Silbermintz that made him switch to yeshivah, he answered without hesitation, "Very simple. I knew that he cared about me."
(Originally featured in Mishpacha, Issue 825)
Oops! We could not locate your form.
>