| Corona Crisis |
Britain's Pandemic Pesach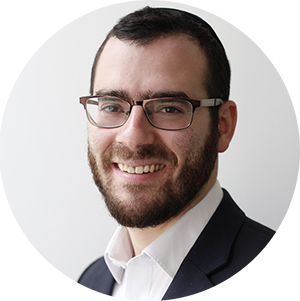 | March 25, 2020
With over 5,000 confirmed cases of COVID-19 and nearly 250 deaths in the UK as of press time, the figures are rising quickly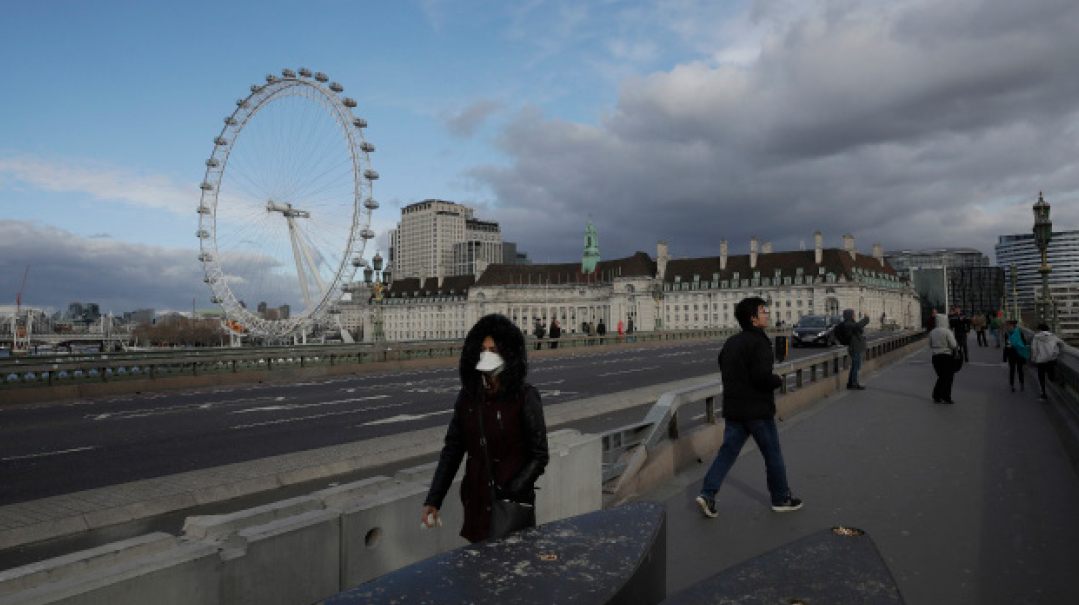 Photo: AP Images
Just two weeks ago, Britain's relaxed response to the corona pandemic inspired Blitz-inspired memes about keeping calm and carrying on. But as London becomes one of Europe's pandemic hotspots, that now looks like ancient history. The capital's hospitals are coming under pressure, the Jewish community faces rising numbers of infected patients, and there are doubts about the kosher food supply as Pesach approaches.
With over 5,000 confirmed cases of COVID-19 and nearly 250 deaths in the UK as of press time, the figures are rising quickly. Northwick Park Hospital in northwest London became an early-warning of the threat to the country's health system as the numbers of critical patients surged.
"We briefly had a crisis level of intensive care admissions, meaning that we had to transfer people to other London hospitals," says Dr. Yaakov de Wolff, an acute internal medicine consultant at the hospital. "London has seen a much larger number of cases than the rest of the country. My hospital alone with about 500 beds has around 100 cases. The majority who are admitted to hospital spend several days there, mostly requiring oxygen therapy."
"The crisis is now under control," says Dr de Wolff, "but pressure is likely to remain, similar to what happened in Italy."
But speaking to the Health Services Journal, a news service for the national health system, a director at a London health trust, a regional branch, called the shortage of acute care beds available "petrifying."
"Given that we're in the low foothills of this virus, we are going to have to quickly agree to some clinical thresholds for admissions to intensive care. This is what the Italians had to do — there's no way we're going to be able to scale up to the level we need otherwise."
With no figures available for numbers affected in the UK's 260,000-strong Jewish community, London's borough of Barnet, which is home to 20 percent of the community, was flagged as a COVID-19 hotspot. Multiple community members including rabbanim and health care professionals have contracted coronavirus, and all schools, as well as most shuls across the country are closed, with community members urged not to make private minyanim.
Meanwhile, long lines outside kosher supermarkets make it clear that for many members of the Jewish community, government assurances that there is enough food are not enough. National retailers like Tesco are limiting bulk purchases on items like antibacterial gels, dry pasta and shelf-stable milk, but concerns on kosher meat supplies go further than problems in supply chains.
"It's been panic, with people buying three times normal amounts so we've not been able to take orders," says Motty Gershon of Shefa Mehadrin, a butcher chain with branches in London and Manchester. "Chicken is shechted locally, but for meat, we rely on shochtim from Israel who work in Ireland and Poland."
"They've been coming with mesirus nefesh even though they'll need to self-quarantine for two weeks when they go home, so for this week we're covered, but the problem could come the week of Pesach. But I think we'll be oaky, because a lot of people have obviously been stocking up."
If the corona virus crisis is threatening food supply, it has also blown like a hurricane into Ten Downing Street. One hundred days after his landslide victory over Jeremy Corbyn, Boris Johnson has seen his program focused on Brexit and spending in working-class areas, reduced to a shambles.
Admitting that the negotiations with the European Union are "not a subject that's being regularly discussed at the moment," Johnson is also being forced to open the spending floodgates simply to prop up the economy. The massive spending promised on infrastructure and poorer towns is now delayed, with Chancellor Rishi Sunak pledging to spend £350 billion on measures including paying 80 percent of wages for workers laid off up to £2500 monthly.
For a prime minister who, as noted in these pages, sees himself a Churchillian figure, it's not clear if Johnson is rising to the moment. Comments like "We're taking away the ancient, inalienable right of free-born people of the United Kingdom to go to the pub," when belatedly closing down the leisure sector, might in time be appreciated. But depending on the scale of the unfolding disaster, Johnson might be remembered for dithering while other European leaders acted fast.
But as the UK Jewish community davens from home, and keeps an anxious eye on supermarkets, the front line is no longer in 10 Downing Street but in hospitals across the country.

France: Fines and Solidarity
French President Emanuel Macron instituted a lockdown early last week, in response to the soaring numbers of COVID-19 cases, with 11,000 infected and 372 dead as of press time.
"A director of the Chabad girls' school has died, and there are members of the Jewish community who are sick," said deputy French Chief Rabbi Moche Lewin. "People are not allowed to go out except to buy food and walk around the house, and police are giving out fines for people breaking the rules. In Paris, Strasbourg, Metz and Lyons, shuls are closed."
Like elsewhere under lockdown, food scarcity isn't the problem as much as supplying it in a safe way, and there are other Pesach issues. "All the mikvaot are closed, so we don't know what's going to be for tevilat and hagalat keilim."

Milan: Corona Epicenter
Italy was the first country in Europe since the Second World War to be locked down, and in the hard-hit northern region of Lombardy, the death toll is rising by hundreds each day, hitting more than 3,000 as of press time.
Milan, the regional capital, is home to around 7,000 of Italy's 30,000 Jews, but according to Chief Rabbi Alfonso Arbib, the community is continuing to function. "One member of the community has died, a few are ill, but the main problem is trying to organize food being sent to the homes of old people."
"We're not allowed to go out except to shop, but there are enough supplies in the city for Pesach, including meat."
Libyan-born Rabbi Arbib says that his community, comprised of a cross-section of religious, traditional and secular Jews, is still serviced by the communal institutions, many of which have moved online. "Most noticeable is that there are lots of shiurim — maybe more than there were before, because people have more interest and time, now that they are at home."
(Originally featured in Mishpacha, Issue 804)
Oops! We could not locate your form.
>