| Musings |
Bracing Myself
| January 29, 2020
I didn't realize the story braces told me until I sat down to listen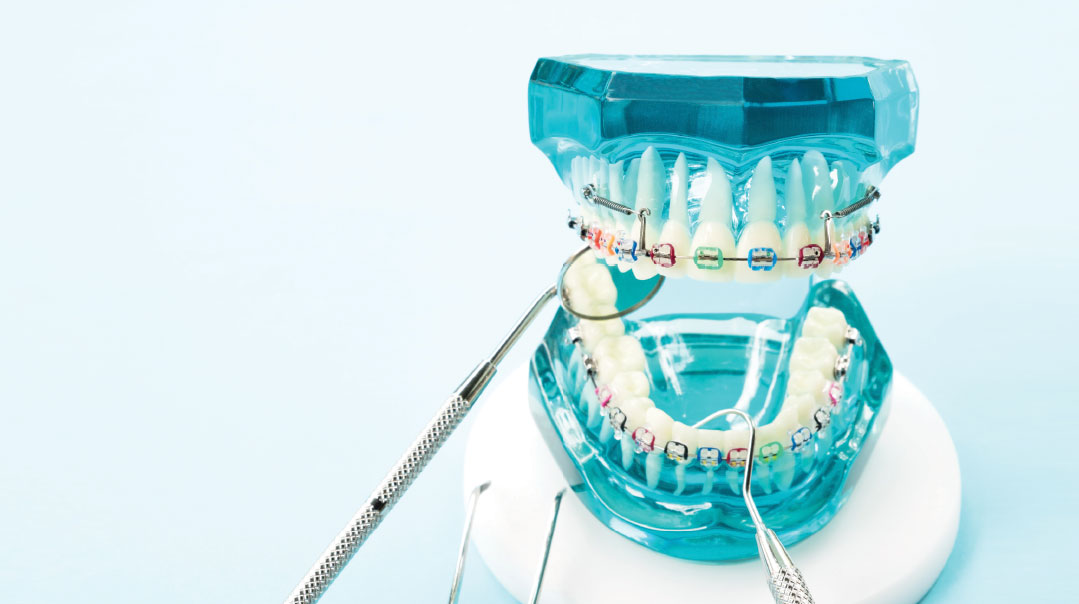 Of all the appointments I have to make, the one at the orthodontist is the easiest. What other appointment produces such sweet results?
Why, then, does my throat feel choked and my eyelids fill when the receptionist asks if we can come back on the 19th for the final visit?
I look up the date in my appointment calendar. "That won't work," I say, shaking my head. I don't tell her that an appointment with my oncologist is penciled in for that day.
"How about the next day?" she asks.
I shake my head again. I'm booked for the endocrinologist. And so go the appointments on my roster. We somehow manage to squeeze in the final appointment between all the other visits.
Although those oncology appointments are baruch Hashem healthy follow-up visits (I hope), I still have a level of anxiety when going there. But an orthodontist appointment should be pure joy. I should be coming in relaxed, leaving relaxed. There are no fears of being sent for further testing; the kids are excited about the color of the new rubber bands or the new apparatus; they're treated with an ice cream. So why am I fighting back tears?

I feel like crying because I get to go with my children to all these appointments; they don't have to go it alone. I got to the finish line with my baby whose braces just came off.
When I dropped off the kids at school, I let go. I cried an ocean of tears — I hadn't cried like that in quite some time. I tried to convince myself that these were tears of gratitude, and I mantra-ed, "Thank You, Hashem, for allowing me to be here, to see my baby girl have her braces taken off."
But as much as I kept trying to think grateful thoughts, an ugly monster of sadness bore its way into my consciousness. The more I tried to choke it, the stronger it became.
There was grief combined with the gratitude I felt at each appointment. I usually tried to concentrate on the happy emotion and viewed my grief with annoyance. If the wait was unusually long, which it usually was, I convinced myself that that was what was making me edgy. I'd remind myself to be glad — this was the type of appointment I wanted, it's a healthy, good place to be stuck in, nothing to dread, and no one was in pain.
I didn't realize the story braces told me until I sat down to listen. Then they reminded me how carefree I'd been when I'd had my own braces put on, and how chaotic life had become by the time they needed to be removed.
I had loved orthodontics appointments as a child; there were such good memories associated with them. Unlike the regular dentist, there was no pain involved, and unlike the pediatrician's office, it wasn't an emergency sick visit. I knew they were coming, and I looked forward to them.
I had orthodontic apparatuses put into my mouth more than once; I was a thumb sucker, and the first round of habit breakers didn't do the trick — it came out and went right back in a month later.
These appointments were the equivalent of sick days without the fever. I got to go to school late, or I was picked up early, and Mommy was completely mine. I'd go shopping with her or accompany her on whatever errands were on the to-do list. The next day at school I was the queen of Show and Tell as I revealed my metal mouth to my curious classmates. If a teacher asked me to take out what I was eating, I proudly clued her in to my new apparatus. Those were the days when my biggest concern was the canker sores they caused.
When I hit middle school, I got braces that required a good few visits, and that was the last time I had my mother join me at appointments. A little before they should have come off, my mother died. Who else worries about a kid's teeth if not a mother? So, the braces stayed and stayed and stayed.
They were on for eighth-grade graduation photos, into ninth grade, and all through high school. I'd go monthly to have the wire changed, enjoying the break from school, not thinking much about why I was still doing this routine when girls who had gotten braces well after me had already had them removed.
When we had 12th-grade grad photos done, and I got my picture back, it hit me; these things are on my teeth since sixth grade. When are they coming off? I had a mission now, to get them removed. At my next visit I discovered there was a balance, and until that was paid, unless I pried them off by my lonesome self, they weren't going to be taken off any time soon. The badgering began on the home front, and eventually I got the necessary funds, and they came off.
I retook my graduation photos and was happy as a lark to be without those metal tracks. When the excitement wore off, I started to notice my teeth were discolored. Having braces for six years isn't the norm, and despite the most vigorous brushing, I was left with two-toned teeth. Yeah, maybe they were straight, but they were also colorful.
I tried many tooth whiteners, and each time they failed, I was reminded yet again of what it means to lose a mother while still a child. How abruptly our carefree life had turned into chaos, how we had to fend for ourselves and spend the rest of our lives trying to fix what got broken and fill in what got neglected. Because really, who else deals with these little details other than a Mommy?
It wasn't just braces, it was anything and many things. The theme was the same: "Ooops, no mommy, sorry. Yup, if you want it done, you gotta do it yourself."
So yes, I'm so, so happy to have been here for my daughter when she had her braces removed. I got to finish a job that my mother was only able to start. Yeah, I'm grateful, very grateful. I wouldn't know how grateful if my life hadn't run this course, I might have seen it as just another annoying chore or unwanted expense. Now that I've allowed myself to grieve, after I've cried for little me and big me, I'm crying as a grateful me.
My daughter's last comment when I dropped her off at school rings in my ears: "Mommy, I'm so sad to get my braces off. I won't get any more ice cream from the dentist." I let that sink in as I wipe away the last vestiges of my grief.
What a delight to hear her childish disappointment, because that's the way it's supposed to be. And I'm grateful to the One above that she still has me.
(Originally featured in Family First, Issue 678)
Oops! We could not locate your form.
>