| Hostable |
Bobby Malek's Bulbakasha
| October 5, 2021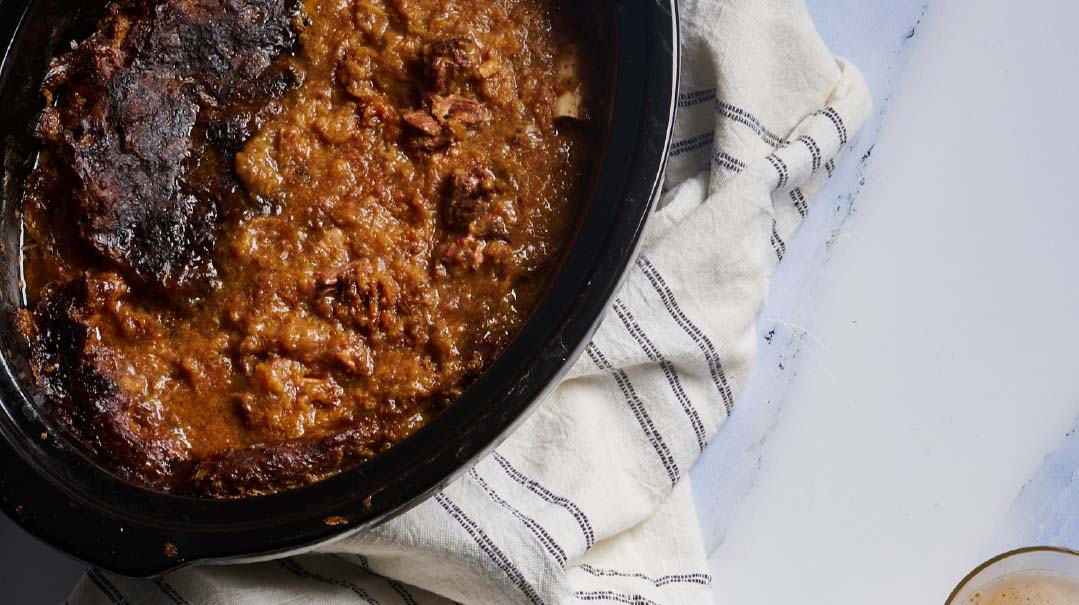 Styling and Photography by Hudi Greenberger
Shana Loketch
Brooklyn, NY
"Just Us" Shabbos Menu
Our typical Shabbos is fairly traditional. We start with salmon, served with a variety of salads such as kani salad, Israeli salad, and cauliflower salad or whole roasted cauliflower. Next is chicken soup. For the main, we have chicken or meat (my husband's favorite is cowboy steak), overnight potato kugel, and zucchini leek kugel.
For dessert, I usually put an aluminum pan with chocolate chips into the warming drawer before Shabbos, and my children love to dip strawberries into the melted chocolate. Other times, I make a simple compote with a hack I learned from my mother: Combine store-bought unsweetened applesauce and frozen strawberries in a pot. Cook until strawberries soften, and puree to your taste.
3 things I love to serve to guests
1) Standing rib roast. I have a recipe that's no-fail, and it has become a tradition that we make it each Purim and serve a slice to every person who walks through our door.
2) Bobby Malek's bulbakasha. This is even more famous than the roast! It's a delicious version of a yapchik with potatoes and meat, cooked in the Crock-Pot on very low for at least 24 hours. My guests always request it when they come!
3) Roasted cauliflower. Beautiful and delicious, this dish is perfect for any Shabbos meal or even a barbecue, as it can be cooked on the grill. I drizzle the cauliflower with oil and a generous amount of salt, wrap it in aluminum foil, and then bake it at 425°F for approximately 35 minutes. Unwrap and broil for about 15 minutes until cauliflower is charred. Squeeze lemon on top, sprinkle with more salt, and drizzle with techinah and silan. Serve topped with diced shallots, diced red and green jalapeños, and pomegranate seeds. Please consult with your rav about how to check a whole head of cauliflower.
My Approach to Cooking
I opt for quick, efficient, and clean cooking. I rarely have patience for long, drawn-out recipes. I like to take inspiration from recipes made by family and friends or seen on social media or magazines, and tweak them to make them my own. My husband is a big foodie — he's my biggest critic, and he keeps me on my toes!
I like to set up my workspace by gathering all the bowls, utensils, and ingredients before I start cooking or baking. Also, my trash can is not so close by, so I make sure to bring it right near my workspace.
How Do You Challah?
I make a delicious challah recipe that I got from my friend Chani many years back. It's the only one my kids like! I keep the challah plain with no toppings because I have a couple of picky eaters.
Set your Table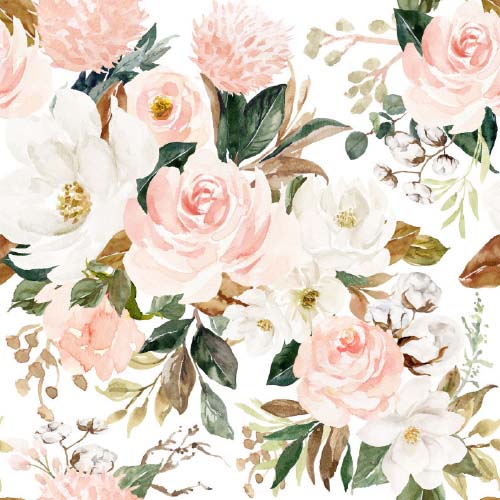 I always start with a white tablecloth and silver leichter and becher. Sometimes when I have guests, I'll make photo place cards. They take almost no time if you have a color printer. Simply print out a small picture of each guest, then tie the picture around a cloth napkin on each plate. You can even stick in a flower for a nice touch!
Here's a trick that I learned from my mother-in-law: I like to use floral fabrics to add color to my white table. I lay the fabric in a diamond shape in the center of the table to beautify it while maintaining the heimish feel. Use a floral fabric, like this one from Etsy, to give your table a pop.
Bobby Malek's Bulbakasha
SERVES 15-20
½ cup oil
10 lbs (4½ kg) potatoes, grated with the kugel blade
2 onions, grated
4 eggs
3 Tbsp salt
black pepper, to taste
2–3 lbs (1–1½ kg) bone-in flanken
Pour oil into a hot Crock-Pot. Combine grated potatoes, onions, eggs, and salt and pepper, and add to the pot. Cut flanken into thirds and push it into the potato mixture. Cook on high for 1–2 hours, then on low for 24–48 hours. The longer it cooks, the better!
Zucchini Leek Kugel
SERVES 8–10
3 leeks, sliced
3–4 zucchini, sliced into half moons
1 egg
2 Tbsp lite mayonnaise
2 tsp salt
½ tsp pepper
Preheat oven to 400°F (200°C).
Sauté leeks in olive oil spray until slightly soft, about 5 minutes. Add sliced zucchini and sauté until tender. Remove from heat and mix in egg, mayonnaise, and salt and pepper. Pour into a round Pyrex dish and bake for about 40 minutes or until the top is browned.
(Originally featured in Family Table, Issue 762)
Oops! We could not locate your form.
>