| Tech Wire |
Bluetooth Just Got Better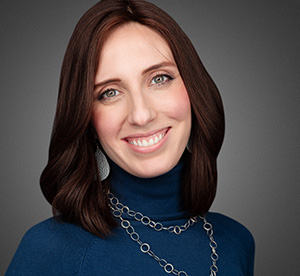 | August 9, 2022
Bluetooth Sig, the community of developers for Bluetooth technology, isn't resting on its laurels
Bluetooth has come a long way; no longer just for harried businessmen, by now it's a ubiquitous piece of tech. But Bluetooth Sig, the community of developers for Bluetooth technology, isn't resting on its laurels. The organization has finally released Bluetooth LE Audio. (It was slated to hit the market in 2020, but the pandemic put that plan on hold.)
What does Bluetooth LE have to offer?
First, more efficient code called LC3 codec, which will translate into better audio or a longer-lasting battery. If you've ever had your airpods die on you mid-task, this is a biggie. Cradling your phone to your ear, now that's for plebians.
The next big perk the Bluetooth LE offers is the ability to connect multiple devices to a single source simultaneously. Remember those headphone wire-splitter things? Picture that, but no wires, and larger scale. No need to take turns or turn the volume up with a crowd, everyone can just plug in. This can work for conferences, gyms, tours — use your imagination.
There are other features, too, and many hope that it will advance hearing aid technology. In the meantime, look out to see if your current devices can support Bluetooth LE, or consider investing in a new pair of headphones.
Crypto Takes a Hit
The crypto market has lost more than $2 trillion in value since 2021, and companies are feeling it. NFT and crypto companies are letting staff go or even declaring bankruptcy. Celsius Network, a crypto lending firm, paused withdrawals and transfers from crypto accounts a little while back and has now declared bankruptcy. Coinbase, the largest crypto currency exchange in the United States, laid off around 1,100, or 18%, of its employees in June. Crypto.com and BlockFi have both made significant layoffs recently, and NFT marketplace OpenSea laid off 20% of its staff, citing "crypto winter" as one of the causes.
What does it all mean? Hard to say. NFTs that are nothing more than digital files will likely fade away, while others like Bored Ape, in which the NFT serves as an access pass of sorts to exclusive events may increase in value when the economy stabilizes. But crypto is not going anywhere. It may be in a winter, to paraphrase Devin Finzer, CEO of OpenSea, but decentralized banking built on blockchain is here to stay. How long it takes for it to go completely mainstream is the only question.
Leaving the Door Open
If your Google security settings have ever alerted you that too many of your passwords are similar to each other, don't feel too bad. The Chinese government reprimanded tech giant Alibaba for enabling a huge data leak that allowed hackers easy access to information from about 1 billion Chinese residents, because get this, the site's dashboard had no password!
Now that you know you'll never have the capacity to botch up that badly, smile, and go change your passwords.
If you're looking for an easy way to manage your passwords, consider using LastPass, 1Password, or even Google. Password software both creates and tracks randomized passwords, with one master password to access them all. They also generally autofill saved passwords when you revisit a site, making your Internet experience convenient, easy, and safe.
One caveat: Make sure you're the only one with access to your computer and that you're using a private Internet connection. If someone else needs to use your computer, have them sign in using the guest account most operating systems offer.
ProductHunt.com
Are you a techie, an early adopter, or simply curious? Product Hunt is a website where tech companies release their latest products, software, and updates for people to check out and vote on.
You can read extensively about different products, see other people's perspectives, see what's coming down the pipeline tech-wise, sign up for more information on products that interest you, and read or interact on the forum. There's some really interesting stuff going on there.
Watch out for a Catch-22
Domino's Pizza, Fox News, Nike, and CVS have all been sued due to their website's lack of accessibility. Websites that need to be ADA compliant, but aren't, run the risk of both alienating customers and risking potential lawsuits.
Different tech companies recognized the potential here, and began offering software solutions to make websites accessible and compliant with ADA standards. Here's the kicker, though: many people with disabilities find these "upgrades" make websites even more difficult to navigate.
Business owners looking to make sure their sites are ADA compliant would be well advised to pause before signing up for expensive AI software or whatever bells and whistles a program is offering and first pay for a manual audit of their site to see what needs to be done.
Compliant sites:
are consistent in formatting
have alt text for images
have captions and subtitles for images and videos
have clear error code guides
You don't always need fancy software to do the job right. And keep in mind that most people with disabilities have their own programs to navigate sites, and the more organized your site is, the easier it is for software to navigate it.
"With my previous businesses, I hedged my bets a little bit and gave myself a way out. With Calendly, I flew into a war zone and put in every cent I had. If you're going to do something, you have to go all in."
 —Tope Awotona, Founder and CEO of Calendly.
That's one business perspective — the guys over at Warby Parker hedged their bets and had plan B's. That's the problem with most business advice. It's too easy to say the opposite and find a case study that says you're right.
(Originally featured in Mishpacha, Issue 923)
Oops! We could not locate your form.
>