| Metro & Beyond |
Bill de Blasio, New York's Battered Leader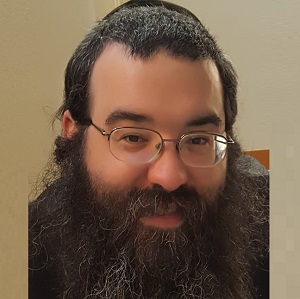 | June 10, 2020
Bill de Blasio can't seem to satisfy anyone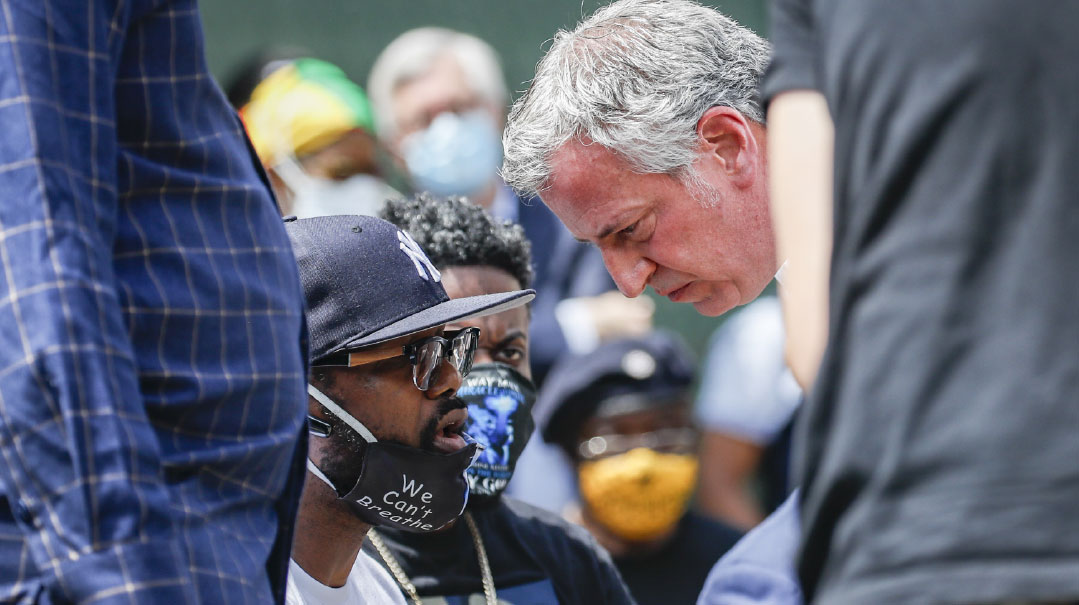 Congress is so unpopular, the late Senator John McCain used to wisecrack, "we're down to paid staffers and blood relatives."
Bill de Blasio, the hapless mayor of New York, has lost even those. He started his mayoral term with the searing image of hundreds of police officers turning their backs on him after two officers were shot and killed in 2014. Six years later, he got the same cold treatment at a rally of thousands of anti-cop protesters last Thursday. Bill de Blasio can't seem to satisfy anyone.
What happened to the man who has shamelessly auditioned for the better part of a decade to be the leader of the nation's progressive movement? How can a seasoned operative, steeped in the street brawl politics that got him elected twice by historically wide margins, be so tone deaf as to make himself unlikable to just about every demographic in the city?
As images of looting and rampaging vandals made New York the nexus of a global revolt, the mayor has doubled down on his rhetoric. Always a micromanager, he has taken his nitpicking with the New York Police Department to new levels these past two weeks. Officers are retiring at record levels, according to reports, outraged at the boss's insistence they take a knee before demonstrators.
Likewise, the people of the city of New York can't figure out where the mayor stands. Is he with them or against them? Despite a universal view that the city is out of control, de Blasio refuses the offers of President Trump and Governor Cuomo to bring in the National Guard. Instead, he imposes a curfew that goes unheeded and unenforced — with the exclusion of a police car sent to Boro Park to urge moms and kids to stay indoors for their own safety.
After three months of hail-and-brimstone speeches on social distancing, de Blasio has encouraged people to go out and protest. Asked why COVID-19 would somehow zap people gathered in prayer but not those mobilized to protest, the mayor defended his stance by suggesting it was a kind of hora'as shaah due to the "400 years of American racism."
Nearly 1,000 current and former employees have signed a letter to the mayor expressing their discontent with his policies. A tweet "to the Jewish community," threatening that "time for warnings has passed," has turned that community against him. The fading white middle-class families have long left, or are contemplating leaving the city, according to polling. Blacks are so incensed with him they booed him off the stage at a memorial for George Floyd last week. Even his defenders have grown silent.
"He's losing his base on the same issues they elected him for — income inequality and reform of the police," said George Arzt, the press secretary for the late Mayor Ed Koch during the 1980s.
Arzt has been a close observer of the city's political scene for the past half century, first leading the New York Post's City Hall bureau during the John Lindsay and Abe Beame administrations, and, after leaving Koch's employ, as executive director of WNYW Fox's news division. He currently serves as a consultant to candidates and politicians.
With a mayoral election coming up next year, Arzt predicted that things will only get worse for de Blasio.
"He will be hit hard next year by the candidates who are running for his position, who are going to be critical of his administration," Arzt said. "Plus, he faces a very bad budget deficit, so he faces many crises."
The irony is that de Blasio has been loyally serving his base for the past seven years. He passed a first-in-the-nation free pre-kindergarten program, and was in the process of rolling out "3K," a free nursery program for three-year-olds, when the coronavirus deficit crunch hit. He transformed the police department from a crimefighting force into a community social club, made plans to shut down the Rikers Island jail, and doled out Mets tickets to criminals who showed up to their court hearings.
Yet he is not being given credit for his progressive accomplishments.
"You can no longer hide behind your black wife and children," Public Advocate Jumaane Williams said on Saturday. "You are exposed. You are not doing the things you said you would do when you were interviewing for this job."
Arzt says that progressives have already forgotten all of de Blasio's gifts and are upset with him over his ill-fated presidential run, in which he challenged liberal icons Senators Bernie Sanders and Elizabeth Warren.
In the meantime, a growing number of lawmakers on the left, including two of the current three candidates running for mayor, are calling to lop off more than 20 percent of the NYPD's $6 billion annual budget. Arzt doubts that will happen, since police won't be able to protect the city's residents on that allowance.
"It will be difficult to operate a police department where they're taking off $1 billion," he said. "I don't know which programs are going to be affected. Reform won't happen in the next year and a half."
Upstate in the governor's mansion, Andrew Cuomo hasn't fared much better. He has yet to explain why half of all coronavirus deaths in the United States were in his state. And his order in the early days of the pandemic to shelter coronavirus patients in nursing homes was directly tied to 5,300 deaths among the aged population.
The Jewish community in particular has been upset at Cuomo for not allowing shuls or stores to reopen, despite the steady decrease in coronavirus — this past weekend saw 35 victims in the entire state. A source in Hatzolah of Boro Park said the organization hasn't transported any coronavirus patients in a month.
Assemblyman Simcha Eichenstein said that all arguments to open in stages over a process that could take months no longer made sense. "No partial re-openings! No phases! Just open up NYC!" he tweeted.
Arzt said that he could not recall a time when the city had so many crises piling up at once.
"There have been poor relations between minority communities and the cops that bubble up from time to time," he said. "Lindsay had them, Beame had them during the 1977 blackout and the looting that took place. But you didn't have a pandemic. Never did you have so many bad and worse situations simultaneously. It's very, very tough times right now."
"But the city," he assured, "will be back."
(Originally featured in Mishpacha, Issue 814)
Oops! We could not locate your form.
>