| 2020 Election Special |
Biden Wins, Unseats Trump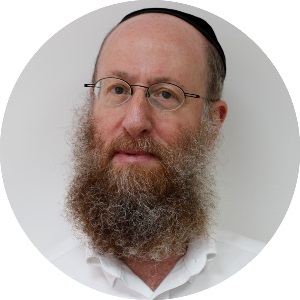 | November 7, 2020
Joe Biden has now confounded his doubters, making history as the oldest elected president with the first female vice president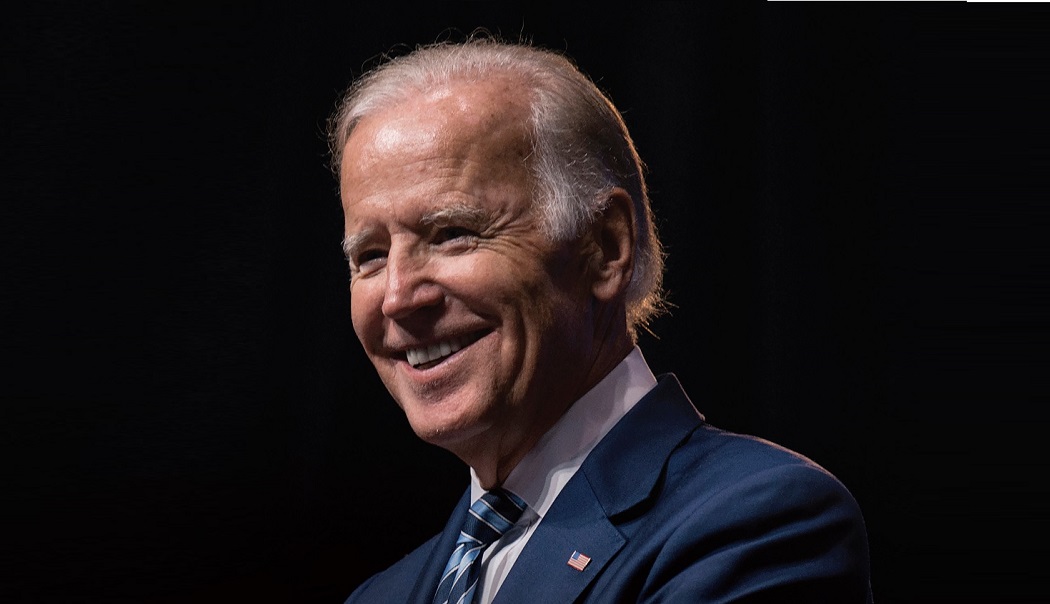 J
oe Biden's presidential campaign was considered a lost cause following his early defeats in the frigid winter at the Iowa caucuses and the New Hampshire primary.
Even when he roared back, first in balmy South Carolina, and ran up a string of victories in Super Tuesday primaries, his skeptics abounded. He was too old. Maybe even borderline senile. He was campaigning at home from his basement against an incumbent president who knew how to dominate the news cycle and debilitate opponents.
Joe Biden has now confounded his doubters. An hour after Shabbos ended in Jerusalem, CNN was the first network to project that Joe Biden would become the nation's 46th president, with Pennsylvania putting Biden over the top. About 15 minutes later, Fox News seconded that projection, also adding Nevada to Biden's column in addition to Pennsylvania.
Georgia, North Carolina and Alaska are still undecided, but Biden has more than the 270 electoral votes he needs.
In the meantime, President Trump has vowed to fight on. In the coming days, he will be assembling a high-powered legal team to file lawsuits in several close states alleging election irregularities. Pennsylvania, which put Biden over the top, is one of those states.  The Supreme Court ordered the state to segregate all ballots that arrived after 8 pm on Election Day to ensure they can be recounted and checked for validity.
Other states, such as Georgia, already announced a recount. Pennsylvania, Arizona and Wisconsin are also candidates for recounts, although that process can only begin once a state has certified its results, which won't happen until this coming week.
Provided that the recounts and court challenges don't impact the final results, Biden, who will turn 78 on November 20, will become the oldest man ever elected to the presidency. His vice presidential pick, Kamala Harris, also makes history, as the first woman to be elected to the second highest office in the land.
Biden served 36 years as a US senator from Delaware, followed by eight years as vice president under President Obama. Biden's 2020 candidacy was almost considered an afterthought but gained momentum after his commanding primary victory in South Carolina. In a field packed with ultra-liberals and progressives, Democratic party leaders saw Biden as an inoffensive, centrist candidate, with a better chance of beating President Trump. They seem to have been proven correct.
The First 100 Days
B
iden can be expected to reverse many of President Trump's policies and executive orders in his first 100 days in office, and probably much sooner.
Trump's exit from the Paris climate agreement officially took effect the day after Tuesday's election. Biden is expected to rejoin it. The Supreme Court will hear the latest challenge to Obamacare this week. Now that Justice Amy Coney Barrett is on board, the court's 6-3 conservative majority may well strike down at least portions of the plan, however the Biden administration will look for ways to shore Obamacare up and keep it intact.
While Biden stated he would not move the US Embassy in Israel back to Tel Aviv, there is much consternation in Israel that the Democratic Party's aversion to Saudi Arabia over its human rights record means that Riyadh and other Arab nations will put a freeze on any further normalization of relations with Israel. A Biden administration is unlikely to go ahead with Trump's plan to sell F-35s to the UAE, a move which could decelerate the pace of Israel's newfound formal diplomatic relations with the UAE, Bahrain and Sudan.
During the campaign, Biden suggested that he would rejoin the 2015 Iran nuclear deal that Trump left, although as the campaign wound down, his top foreign policy advisors began hedging on that issue.
"When it comes to Iran, I can only hope this won't be just an automatic resumption of this agreement but leveraging the policy of Trump and setting [tough] conditions for the Iranians," says Danny Ayalon, Israel's former ambassador to the United States.
Regarding the peace process, Ayalon hopes that the Biden administration will not drive in reverse on the Palestinian issue now that the Trump peace process policies have been vindicated. "Will we get stuck again, and again see daylight between Israel and the US?" asked Ayalon. "Or will Biden realize, in realpolitik terms, that this issue is not high on the agenda of the region, expect for maybe the Palestinians and the Iranians?"
Yoram Ettinger, a former Congressional affairs liaison in the Israeli embassy in Washington, says to expect some friction between the new administration and the government of Israel, especially if Biden prioritizes the Israeli-Palestinian dispute, as was the case with the Obama administration in which Biden served.
"The Biden administration will have to decide if the Palestinian issue is more important than joining forces against the real primary threats to the region, to the globe, and in fact to the US itself — namely the ayatollahs, the Muslim Brotherhood, and potentially Erdogan of Turkey," Ettinger said.
A More Progressive Agenda
D
omestically, assuming that the coronavirus pandemic is still lurking when Biden is inaugurated on January 21, 2021, a Biden administration will likely roll out a new nationwide plan to fight it. This could include a national mask mandate and expanding testing and contact tracing. Biden would push for passage of a larger, second round of stimulus, which has been held up by political wrangling in a sharply polarized Congress.
Perhaps the greatest concern for the incoming Biden administration is how much sway the boisterous, progressive wing of the Democratic Party will hold over Biden and Harris.
That's the inherent contradiction of this entire presidential campaign, as far as the Democrats are concerned.
It was the party's mainstream that rallied around Biden's candidacy as an alternative to Bernie Sanders and other Democratic socialists and progressives; however, Trump's defeat will just whet the appetites of the progressives.
Biden has indicated he will make passage of LGBTQ rights legislation, known as the Equality Act, a top priority. He will reverse President Trump's travel ban on visitors from Muslim countries, restore many of the environmental regulations that Trump ended, and provide a pathway for citizenship for the vast majority of illegal immigrants who have crossed the border into the United States in recent decades.
Overall, a Biden administration will represent a dramatic contrast to what we've seen in the last four years.
Biden will certainly adopt a more civil tone in his political discourse, although conservative and right-wing media will analyze every gaffe he makes under the microscope.
A Biden administration may prioritize climate change, at least when it comes to greenhouse gases and global warming, but don't expect much cooling when it comes to the noxious atmosphere of political polarization.
You won't see Biden taking to Twitter to explain his policies and attack his political opponents, but more than 70-million Americans who voted for President Trump aren't going to sit on their hands for the next four years.
(Exclusive to Mishpacha.com)
Oops! We could not locate your form.
>