| Election Special |
Bibi's Last Battle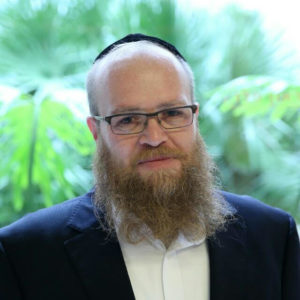 | September 25, 2019
If Bibi is serving as a minister, his political life is over. But if he's the prime minister, he can fight the charges while in office

O
n Wednesday morning last week, Israel woke up to a new reality: an election without a winner. Likud's Binyamin Netanyahu and Blue and White's Benny Gantz both failed to win enough votes to form a coalition. Unlike in April, when Netanyahu's right-wing bloc ostensibly won the election only to be defeated by Avigdor Lieberman's grandstanding, neither the right nor the center-left can form a government this time around. As of this writing, the political momentum is swinging toward a unity government between Gantz and Netanyahu, although some are raising the possibility of a third election. But that seems like a remote possibility; it's doubtful that a majority in the Knesset would support yet another electoral contest.
At the same time, the chances for a unity government are also slim. The central question is who would serve as prime minister first in such an arrangement. Gantz is claiming he should get the nod since he leads the largest party, with 33 seats to the Likud's 31.
But Netanyahu won't agree to that for one very good reason: Ministers can be forced to resign, but prime ministers can't. The stakes couldn't be higher for Netanyahu. In about six months, it's expected that Attorney General Avichai Mandleblit will announce his decision to indict the prime minister. If Bibi is serving as a minister, his political life is over. But if he's the prime minister, he can fight the charges while in office.

For Chareidi Parties, Mixed Results
How did the election play out for the chareidi parties, United Torah Judaism and Shas? The results were mixed. Though UTJ held on to its eighth seat and Shas even added a ninth, if the chareidi bloc is forced to sit in the minority (as seems likely), their increased power is of little significance. The chareidi representation in Knesset would be rich in seats, but poor in influence.
If indeed a coalition between Likud and Blue and White is formed, the chareidi parties can expect difficult years ahead. Shas's and UTJ's ability to influence government decisions would be negligible. At the end of a previous term that was rich in funds and government offices, chareidi MKs may have to pass the coming years with a new and possibly hostile government.
That said, UTJ's Deputy Minister Yaakov Litzman and chairman of the finance committee Moshe Gafni didn't seem too rattled by the prospect of sitting in the minority.
"We've always stood by our principles," Gafni told Mishpacha. "And we'll continue to do so. We won't crawl into every coalition just to be in power. We remain loyal to the traditional base, the Likud, and its leader — Benjamin Netanyahu. If we come to a situation of sitting in the opposition, we'll teach everyone a lesson in democracy."
Asked about the possibility of sitting in a unity government, MK Litzman said that his party would not serve with Yair Lapid, head of Yesh Atid and a member of the Blue and White list.
"I have no problem with a unity government — but without Lapid," Litzman said. "He hurt us in a way that we'll never forgive him for. We'll decide what to do when the two big parties make up their minds. We have no cause to be concerned."
On the positive side, Litzman said that UTJ managed to add to its voter numbers, despite a competitive campaign.
"Baruch Hashem, we increased our strength. In the chassidish kehillos we saw 100% mobilization. We brought the votes and did what was required of us. Now we'll wait and see which way the wind blows. The achievement was indeed great, but in light of the wider results, it's a bittersweet accomplishment."
Shas's mobilization effort eclipsed even that of UTJ. The results published so far show that Shas collected 60,000 votes more than April's tally. It's an extraordinary accomplishment, especially if one considers that Shas and Likud share a joint voter base. A look at the results shows that Shas not only held on to its previous support but managed to bring in tens of thousands of traditional voters in cities like Dimona, Kiryat Shmona, and Ofakim, known as "periphery cities" in Israel.
In Jerusalem, where a secular candidate almost won the last mayoral election, Shas increased its vote share by 6,000. Interestingly, Likud lost a similar number of votes — with voter turnout remaining about the same. Shas said it focused its efforts in Jerusalem on the mixed neighborhoods rather than in the chareidi areas. It showed in the results.
Shas chairman Aryeh Deri, who arrived on Wednesday to deliver a speech at party headquarters, summed up the situation in one sentence: Until now Bibi needed a strong Aryeh, now Aryeh needs a strong Bibi.
But Bibi isn't strong. He's weak, weaker than he's ever been.
MK Gafni won't submit to the doom and gloom, instead taking a broader view: "I hear talk about an atmosphere of defeat: 'Netanyahu failed,' 'The right-wing block was defeated,' and 'What will be with the right?' Nu, really. A little bit of proportion. If HaKadosh Baruch decided that we'll be in the opposition — and I'm not at all convinced that's where we're headed — then, it isn't pleasant, but it's not the end of the world. Worst-case scenario, we'll suffer some anxious moments, but we'll get along."
(Originally featured in Mishpacha, Issue 779)
Oops! We could not locate your form.
>